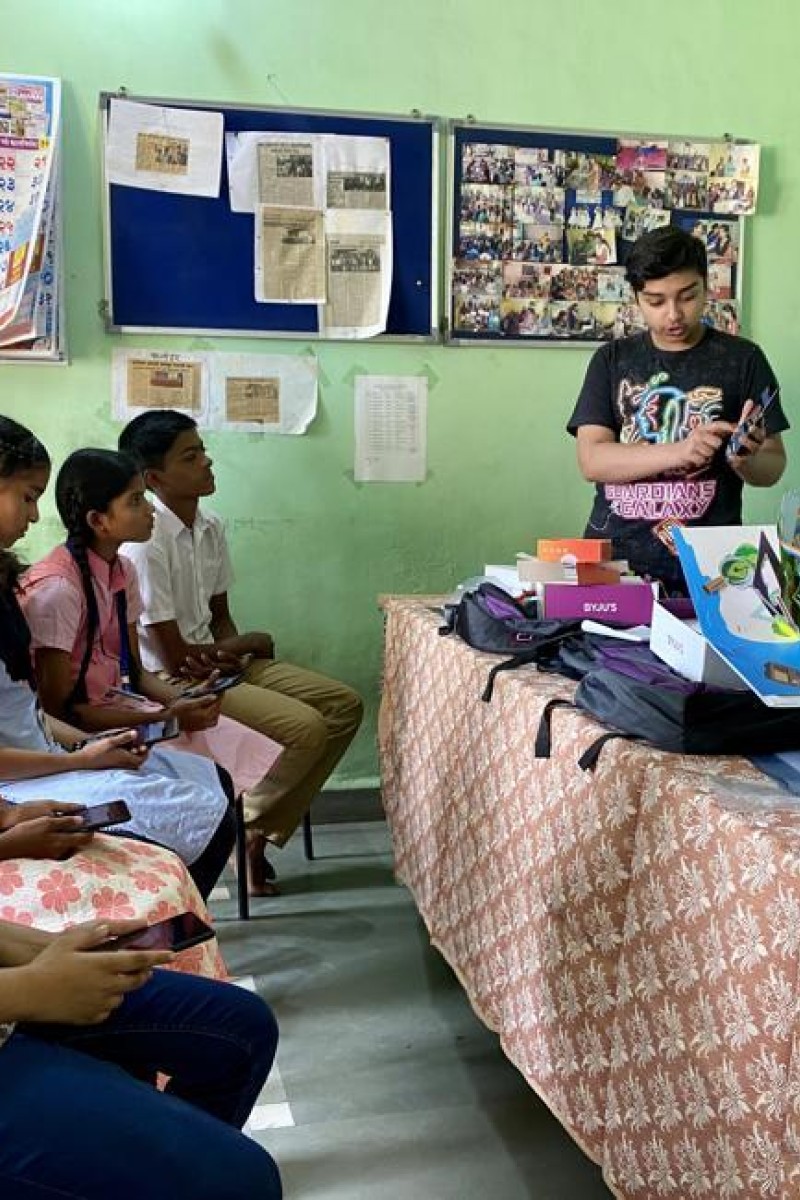 Coronavirus: This Hong Kong teen is helping students in India learn online during Covid-19
By junior reporter Arhan Chhabra
Project CoVidya was developed by 15-year-old Arhan Chhabra to help students learn during the pandemic

It provides digital education tools and tablets for disadvantaged children in India
By junior reporter Arhan Chhabra
|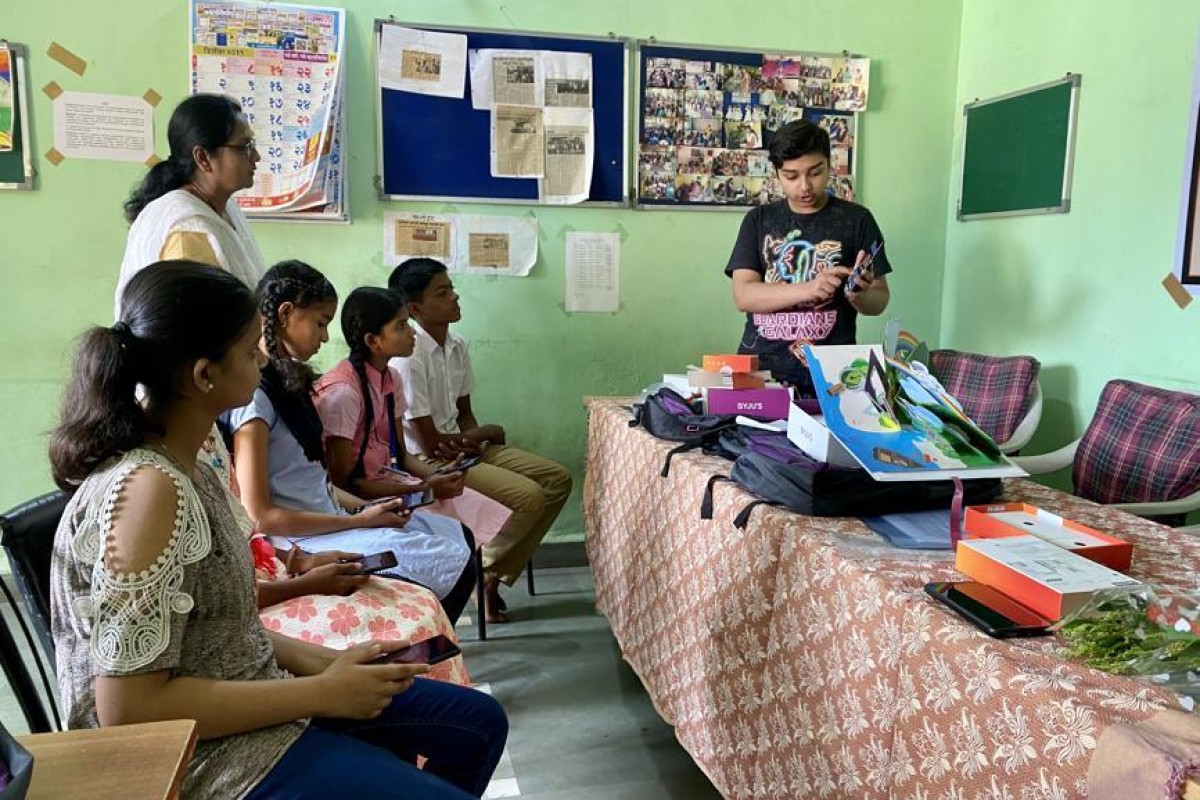 Arhan explains the app to students in Maharashtra, India.
I reached the small village of Pen, in the state of Maharashtra in India, after a long journey last December. 
During a tour of a local school, I saw packed classrooms equipped only with blackboards. This was the day I launched Project AppVidya, which provides digital education tools to students in India who show they want to learn but lack resources. 
Who could have known that a few weeks later, the world would face a pandemic that would leave a lot more people scrambling to find online education tools? So how did I get here?
Coronavirus: University of Hong Kong launches online learning programme for students during class suspension
My family have long instilled in me the value of giving back to the community. And growing up in an ethnically Indian family in Hong Kong, I've always had a special connection with India. I started tutoring students in the country last year over Skype.
I remember seeing the faces of young students huddled around the only computer they had access to, in a nearby office. I could see that these students had great potential. And I felt I could do more and create a bigger impact.
 
Weeks of brainstorming and calling companies led to the development of Project AppVidya. "Vidya" means knowledge in Sanskrit, and we provide knowledge through technology. Education is a powerful instrument which can change the world, yet not everybody gets an opportunity to access it. 
AppVidya supports those whose studies have been disrupted
The goal was simple: raise funds to provide better resources and opportunities for underprivileged students who show potential, and to hopefully help them break out of poverty. Of course, the process wasn't so simple.
I had to work with Byju's, the world's largest ed-tech company, to get tablets and education materials, and Casp, a not-for-profit charity devoted to sponsoring education, to find students who showed potential.
In December, I travelled to Pen to launch the project, handing over the first batch of tablets to children eager to begin their digital education journey. Soon after, things took an unexpected turn as the global Covid-19 pandemic led to school closures and social distancing around the world. 
Functional design: How an innovative Hongkonger is making life easier for sufferers of Parkinson's disease
While the media was reporting on the thousands of infections, I saw another problem – students from poor families were further disadvantaged by school closures, with many students receiving minimal education during these difficult times. 
I decided to extend Project AppVidya to include CoVidya, a combination of Covid-19 and Vidya. The project's goal is to provide education and support to those who need it – children whose lives have been disrupted by the virus. 
The goal was simple: raise funds to provide better resources and opportunities for underprivileged students who show potential
I pair students who need extra educational support with people who have some spare time to help others by sharing a skill, free of charge. This has created a programme accessible to anyone who wants to receive or give free tutoring. 
I set up the website appvidya.com/covidya to spread the word. Within days, more than 100 people had signed up. 
I am grateful for the generosity of all those who have volunteered and happy to have made educational resources available to quarantined students. We're still welcoming tutors (and students!) on the project, and believe we can make a difference.   
Sign up for the YP Teachers Newsletter
Get updates for teachers sent directly to your inbox
Sign up for YP Weekly
Get updates sent directly to your inbox