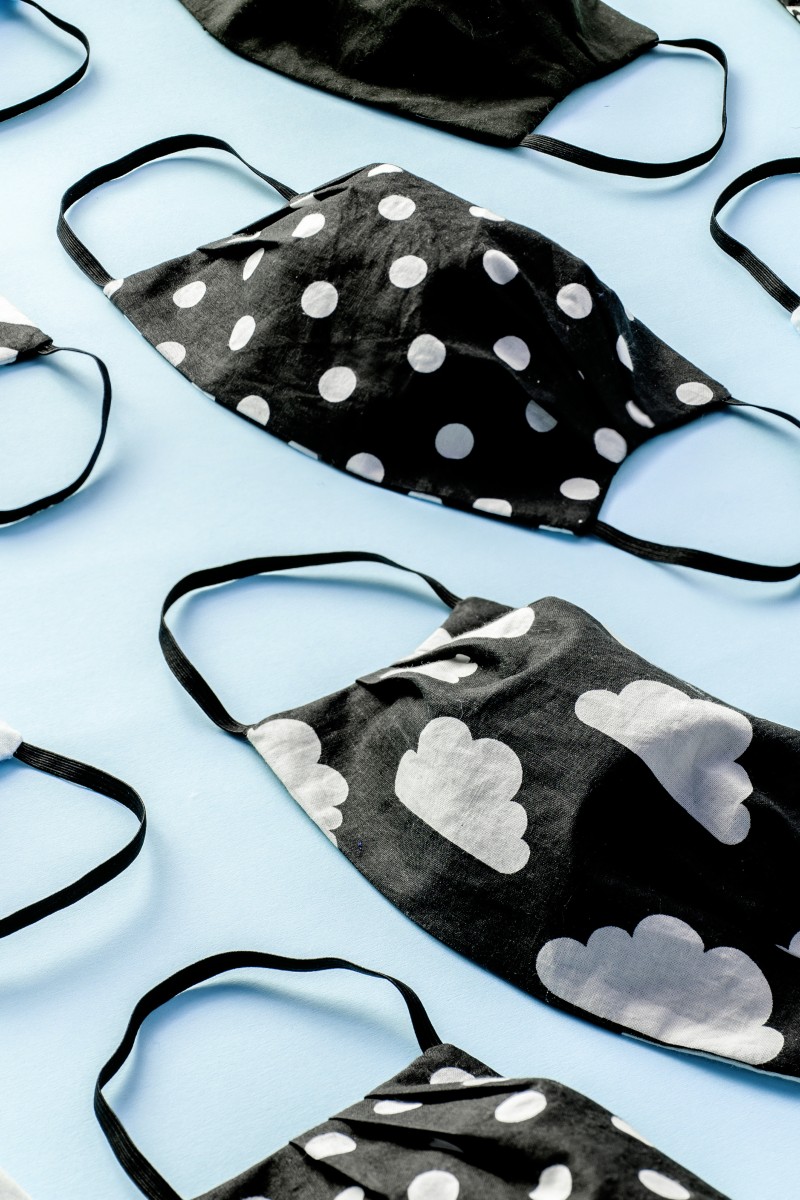 'Colour Away Covid' aims to provide masks to communities in need
Hong Kong mask manufacturing company Zionburg aims to protect young people during the coronavirus pandemic

Students can submit designs under the theme 'There to Care' that could be printed on a mask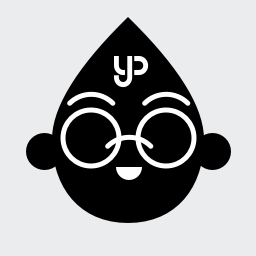 Bakhita Fung
Bakhita did not know that so many people read bios. She likes to procrastinate, likes to eat, likes to think she reads extensively, and somehow found herself a Junior Reporter for the Young Post. Likes efficiency. Slight cheapskate.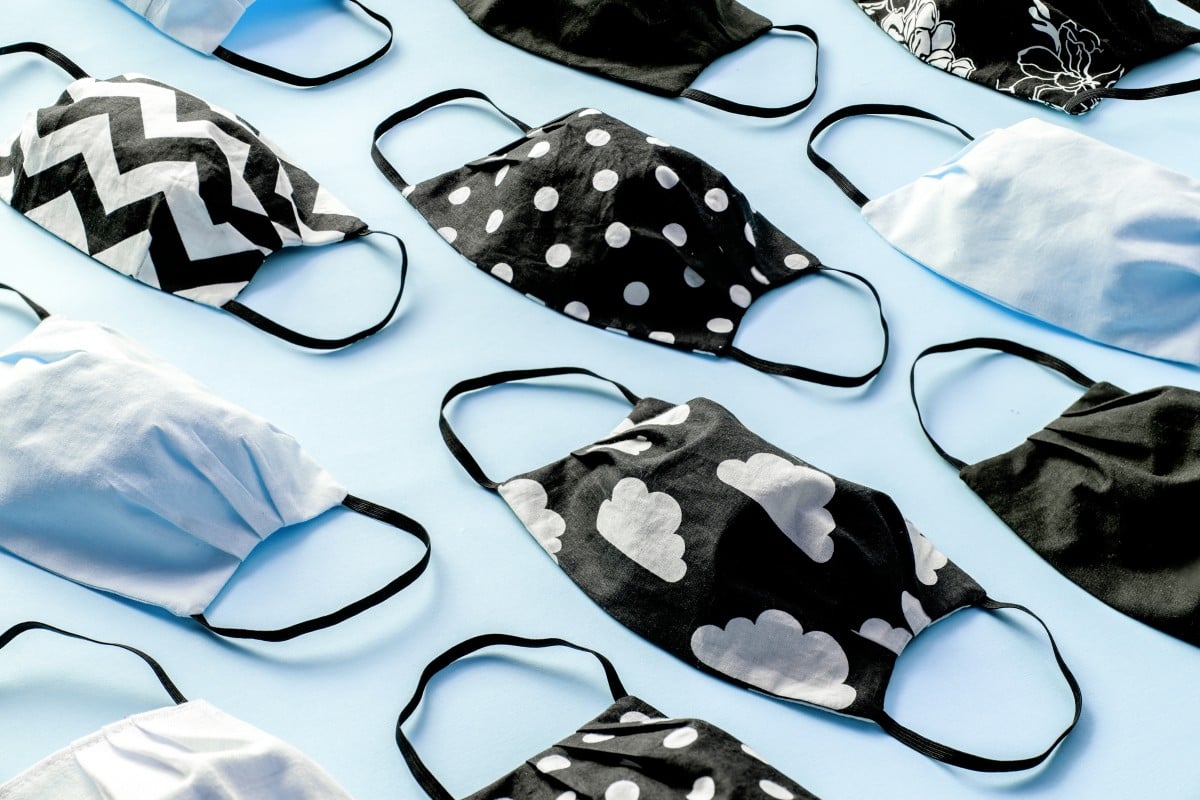 Your design could be printed on masks given to help needy communities.
In March this year, I travelled from the United States to Britain to visit my brother who studies there. During that time, Covid-19 infections were concentrated in Europe, with less than 1,000 cases in Britain. But soon after I arrived in the country, local infections began to rise significantly. People were not wearing a mask, and there were rumours that President Donald Trump would impose a travel ban in the United States. I was asked to go back to Hong Kong. I had to take three flights within the duration of one week, travelling from London to Washington D.C, then Japan, and finally Hong Kong. With so much time spent in airports and on planes, I was worried I could catch the virus. 
Luckily, I was able to secure protective gear from a friend. All the shops were out of stock. I wore surgical masks during my travels, disinfected my hands frequently and cleaned all the surfaces near my seat. Every time I felt anxious about my health, I assured myself that I would be okay even if I did get the virus. Since I am young, I thought that the virus would not have a huge impact on me.
That is, until I heard from Belinda Ng – my long-time friend from the English debating circuit in Hong Kong – who had caught the virus. I called her one evening, and she bravely shared her experience of loneliness, isolation and physical struggles. Then I realised that I was lucky.
GSIS students give back during the pandemic
After a compulsory 14-day quarantine in Hong Kong, I began an internship at Zionburg, a local mask manufacturing company. Although my responsibilities were copywriting and design, I saw this as an opportunity to address a pressing issue: to raise awareness of the urgency to protect young people during the pandemic. This was when I decided to launch "Colour Away Covid" (CAC) – a mask design competition with the aim of ensuring young people have access to quality masks, allowing them to empower each other, and using creativity to help people during difficult times.
So in early May, I formed a team comprising of four current and former Island School students. Within a week, the committee grew to 14 students from different universities and schools, including Kings' College London, New York University, Renaissance College and Island School. 
For us, "physical distancing" does not mean "social distancing". We shouldn't be distancing from people emotionally and mentally. We must stand in solidarity with each other and care for those around us. This is why the theme of our competition is called 'There to Care'. We were inspired by how the global community has stood together to look out for each other. 
Four friends make use of 'forced' free time to help others 
With the help of Zionburg, progress began in mid-May. The winning design will be printed on 100,000 masks, out of which at least 10,000 will be donated to communities in need. The remaining masks will go to the main purchaser. Charities like Hands on Hong Kong and the Children's Kidney Fund have committed to distributing the customised masks to young people in need.
More than 100 schools and 200 sponsors from Hong Kong, Australia, Britain and the US have been contacted, and CAC has spread word to more than 3,000 people via social media. Media partners such as Young Post, Sassy Media Group, and Zolima CityMag have been involved in engaging the community. 
So far, 20 schools have advertised this competition to their students, including Chinese International School, Renaissance College and Hong Kong Academy. Local brands such as S. Nine by Susanna Soo, Hosbby and Soaper Delights have committed a total of HK$17,000 in prizes, including a customised look from S.Nine's collection and online coupons for Hosbby's workshops. 
The teen helping students in India learn during Covid-19
But the challenge now lies in finding a purchaser to foot the cost of the masks, at Zionburg's manufacturing price. The purchaser will get to use their logo on the mask. After donating 10,000 masks to charity, the purchaser may choose to do whatever they please with the rest. 
The judging panel is composed of several renowned local artists, including Jonathan Jay Lee, named by Lürzer's Archive as one of the World's Best 200 Illustrators, and Koanne Ko, recipient of Perspective Magazine's 40 under 40 Art Award. The competition starts on June 8 and will end on July 8. Students who are interested in participating can download the template and submit their entries on Colour Away Covid's website.
Companies or individuals interested in supporting this initiative or purchasing masks can contact [email protected]. For more information, check them out on their website.
Sign up for the YP Teachers Newsletter
Get updates for teachers sent directly to your inbox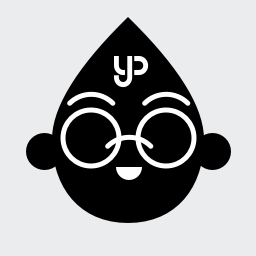 Bakhita Fung
Bakhita did not know that so many people read bios. She likes to procrastinate, likes to eat, likes to think she reads extensively, and somehow found herself a Junior Reporter for the Young Post. Likes efficiency. Slight cheapskate.
Sign up for YP Weekly
Get updates sent directly to your inbox