The teen helping fight the Covid-19 pandemic - one mask at a time
By junior reporter Yihe Chang
Yihe Chang and a group of student volunteers began by sending supplies to coronavirus epicentre Wuhan, but now send them all over the world

The only way to solve this global crisis is to unite and help protect each other
By junior reporter Yihe Chang
|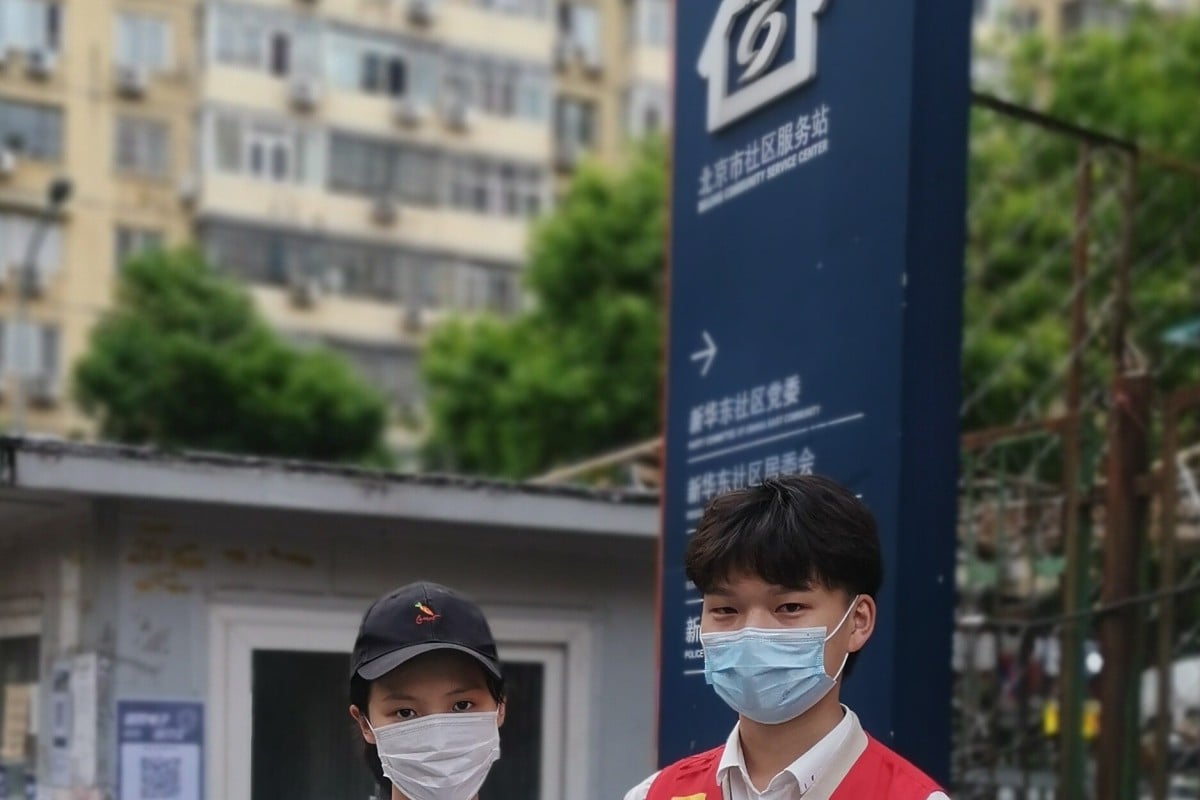 Yihe Chang and her group work together to send supplies around the world and help people protect themselves against the coronavirus. Credit: Yihe Chang
Recently, much of the world's activism has been spearheaded by young people. For example, last year, Swedish teen and activist Greta Thunberg, inspired students around the world to fight for climate change.
When the Covid-19 pandemic broke out, we were entering unknown territory. With so much uncertainty, and while even governments around the world were in over their heads, what could a bunch of kids do, right?
But what I have learned during my four years in the Model United Nations (MUN), is that the term "crisis" has always been one of the most important elements.
German Swiss International School students give back to the community during Covid-19 pandemic
In every MUN conference, all registered participants are assigned their own delegation – a country or a person – and are required to state the country's view and negotiate with other delegates. At the end, all delegates need to join hands to draft a resolution together.
Covid-19 is a real-life crisis. When I spoke to my friends to set up a small voluntary group on January 23, my 17th birthday, and the day Wuhan went into total lockdown, we felt like we were real delegates and should do our part to help with the situation in Wuhan, where the outbreak was first reported.
We never imagined that our small group on WeChat that we named "FightForWuhan" would transform into one of the biggest Chinese student groups answering the Covid-19 crisis. In just 3 days, we had more than 1,200 members from all around the world, raising more than RMB900,000 (about HK$1 million) for relief efforts in Wuhan.
Four friends make use of their 'forced' free time for a good cause
We got in touch with manufacturers from the mainland and overseas to order supplies. We ordered 51,000 masks, 55,000 disposable rubber gloves, 200 eye protection goggles, 300 disinfection sprays and 600 PPM suits. Then, we shipped medical supplies directly to more than 26 major hospitals in Wuhan.
It was not all smooth sailing. With such a large team from all over the world, there is bound to be conflict. We faced many communication problems, which forced us to review our structure. We managed to set up a time zone shift to ensure the team could operate around the clock. After a few days of adjustment, the team's efficiency greatly improved.
But by now, the epidemic was spreading around the world, and we realised the members from Harvard University, Columbia University and Cornell were asking for help for themselves. The US and other countries were facing severe shortages of medical supplies.
Hong Kong photographer creates Covid-19 Lego series
I know we have to fight for all those who are affected by the pandemic, no matter where they are from. We now are trying to build supply chain links to the US, Europe and other countries to see how we can help them.
I had to make a phone call to the customs department on the mainland to let them know that we would like to ship two large boxes of 10,000 masks to the US. However, customs said that the total monetary value had exceeded the limit, and the masks were likely to be intercepted unless we went through the export channels for enterprises and show them our export certification qualification.
Coronavirus: This Hong Kong teen is helping students in India learn online during Covid-19
But we are not an enterprise at all; we are just a student volunteer group. In desperation, I checked the relevant regulations on personal mail, and found that the value of personal items in international express must be within RMB1,000 (HK$1,000). That's 500 masks in one package. The next day, we gathered to repackage 1,000 bags of masks. We used DHL, which was expensive but the fastest service, and assigned a volunteer to mark the address of a member who needed help in the US.
Six days later members in the US told us that they had finally received the masks.
Auggie Li, a 20-year-old student from Boston University said he was "very happy" with the quality of the masks, as there is a severe shortage where he lives. He received a box of 500 masks from us and distributed them among friends.
Auggie initially joined the group out of curiosity but has since volunteered to distribute masks and other items among students at his university. He also said masks on Amazon cost "hundreds of RMB", making them impossible to purchase.
Functional design: How an innovative Hongkonger is making life easier for sufferers of Parkinson's disease
Now, we not only fight for Wuhan, but we also fight for the world. Every day we have new plans to send boxes of masks to those who need them. The only way to solve this 'crisis', is to unite, and to fight against Covid-19 together——in the face of the virus, our destinies are all intertwined.
I am deeply touched when young people from different countries sincerely care for each other. It is true that we should all be concerned about the plight of others, regardless of their skin colour, language or culture.
Sign up for the YP Teachers Newsletter
Get updates for teachers sent directly to your inbox
Sign up for YP Weekly
Get updates sent directly to your inbox