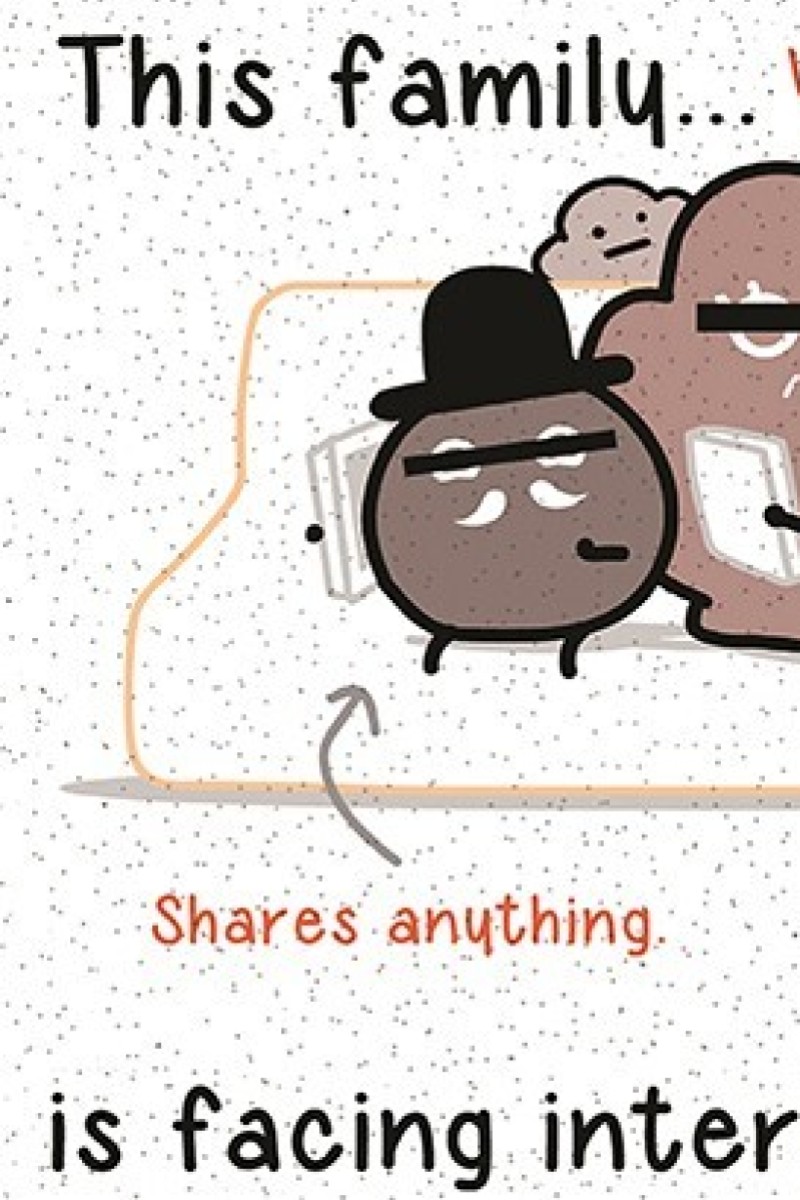 Google teams up with Hong Kong cartoonist Dustykid to promote online safety
By junior reporters Shloka Vishweshwar and Sahana Iyer
The internet giant worked with a local artist to create cute illustrations to remind us about internet safety

Google's Hong Kong communications manager also gave our junior reporters some tips about cybersafety
By junior reporters Shloka Vishweshwar and Sahana Iyer
|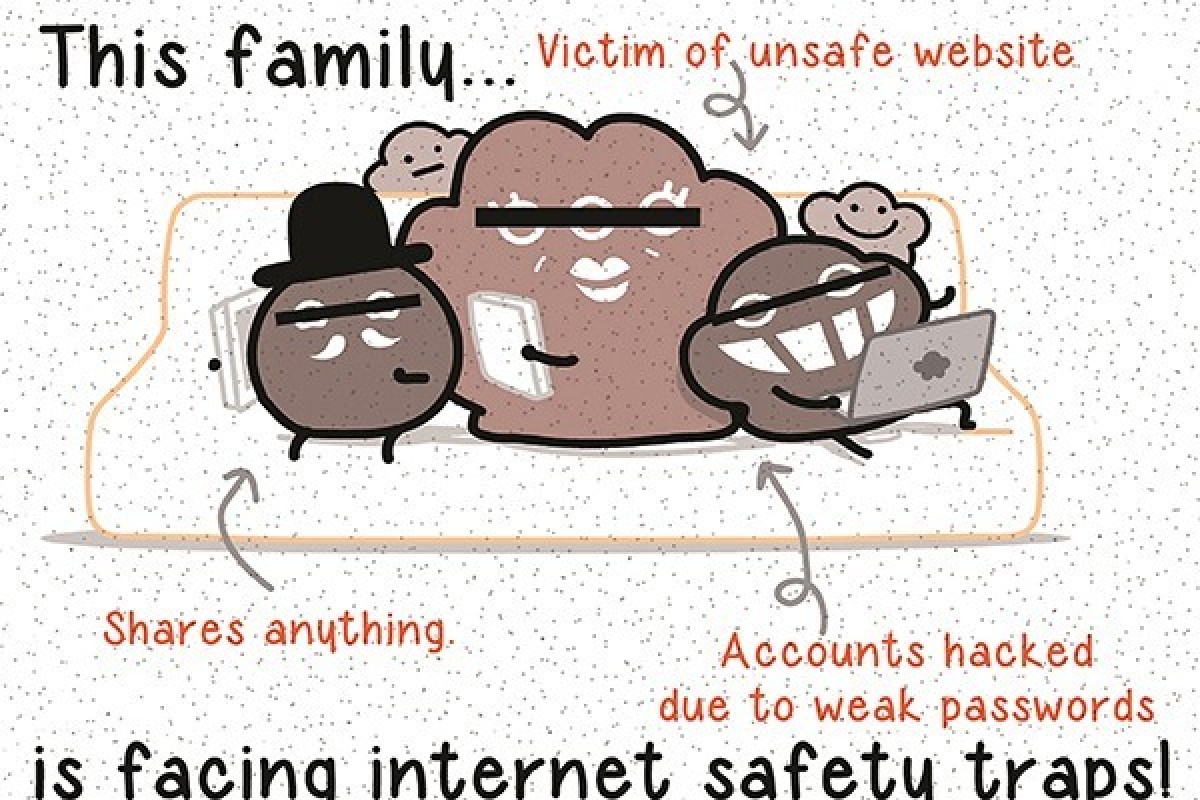 Google collaborating with the artist DustyKid, who has created a series of informative images that highlights particular dangers online and provides simple safety tips.
Cybersafety is a big problem in today's world. And Covid-19 has made things harder. The pandemic has changed the way we use the internet. Students had online lessons while a lot of people have turned to online shopping.
As people spend more time online, there's likely to be a big increase in cybercrime. These include phishing (tricking people into sharing personal information like passwords) and viruses shared along with cute animal pictures.
As we move to an even more digital lifestyle, Google Hong Kong and Hong Kong-based artist Dustykid have teamed up to talk about online safety. They have launched a series of cartoons to raise awareness of hidden online dangers and to promote safer internet use.
To gain better insight into online safety, we spoke to Betty Wong, communications manager at Google Hong Kong, via video conference.
What we should be aware of
Google has found 240 million coronavirus-related scam messages since April, but most of them have been stopped. Here are two examples of common scams since lockdowns were introduced around the world.
Fake companies: Scammers posing as companies will try to get your private information. They may claim that there is an "error" in the system. But if you give them your personal details, such as your bank account numbers or passwords, you could end up losing a lot of money. You may also find unusual posts on your social media apps and an increase in spam emails.
False products: Covid-19 has contributed to the popularity of this scam. A brand or company may try to sell you a product. You'll go through the usual methods and make the payment. The product will never arrive, and your personal information might be used to commit other crimes.
Social media platforms like Instagram and YouTube now a key source of news for young adults
The action Google has taken
In May, Dustykid, a comic artist on Instagram (@dustykidworld), created a series of simple, cute cartoons that discuss internet safety. "We worked with an illustrator to create humorous illustrations so it is informative and engaging," says Wong. "Kids love playful ways to learn."
Google also hopes to spread the message to less tech savvy individuals such as the children's parents and grandparents. It's important that kids share these tips with them, she adds. "We're so used to using our smartphones, but maybe our parents aren't, because they weren't born with technology."
Precautions we need to take
Set up stronger passwords: This is a very easy thing to do, but we don't often change our passwords, or use different ones for different accounts. By regularly changing our passwords, we can lower the risk of our accounts being hacked.
Verify email addresses: "We recommend that students double-check the email address of the messages that are sent to them," Wong says.
Be alert if the email address looks fishy. Bad addresses commonly use symbols as a substitute for letters (e.g. g0v.us instead of gov.us) to blend in with official email addresses. If the suspected email mentions a website, Wong advises to google the company name to ensure the website is not fake.
Take your time: We may be in a rush to answer emails or open links, but Wong says we should take our time to carefully read what's on our screens before making a decision. That extra time will save us a lot of trouble in the long run.
Social media literacy basics: Your posts will exist forever
Step away from your screen: It is important to maintain a healthy on-screen, off-screen balance. Wong says: "I use Google Calendar; in addition to including meetings and the work I have to finish, I also include my tea breaks so I can remind myself to get off my screen."
She says we should be aware of our screen time, and that we should make a habit of checking how much time we spend on certain apps. "It is not just about disconnection, it is also about being mentally aware." This is because spending too much time in front of a screen is bad for your health, she adds.
Hong Kong is slowly getting back to normal and some of our interactions will gradually move offline. But Wong emphasises that everyone who goes online should protect themselves.
Sign up for the YP Teachers Newsletter
Get updates for teachers sent directly to your inbox
Sign up for YP Weekly
Get updates sent directly to your inbox