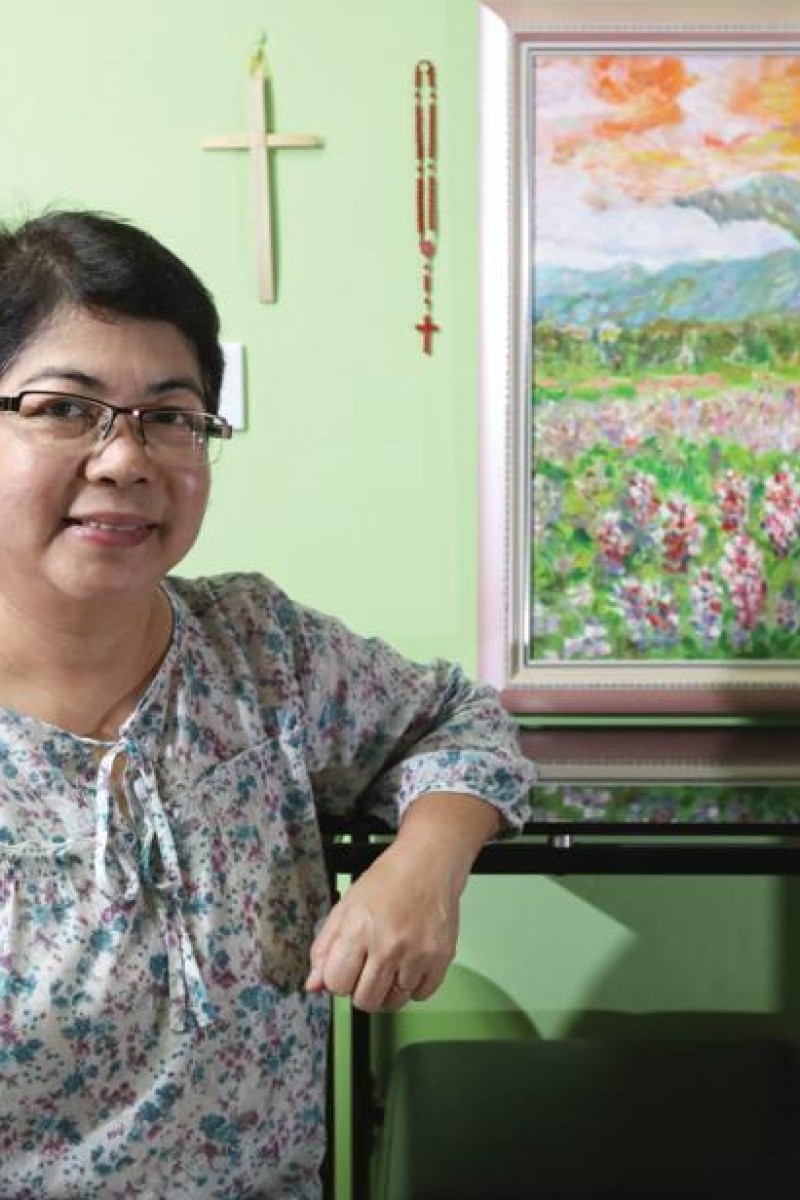 Covid-19 brings new challenges for charity helping migrant workers in Hong Kong
Bethune House works with distressed domestic workers who have nowhere else to go

The shelter provides legal advice and offers emotional and educational guidance for its residents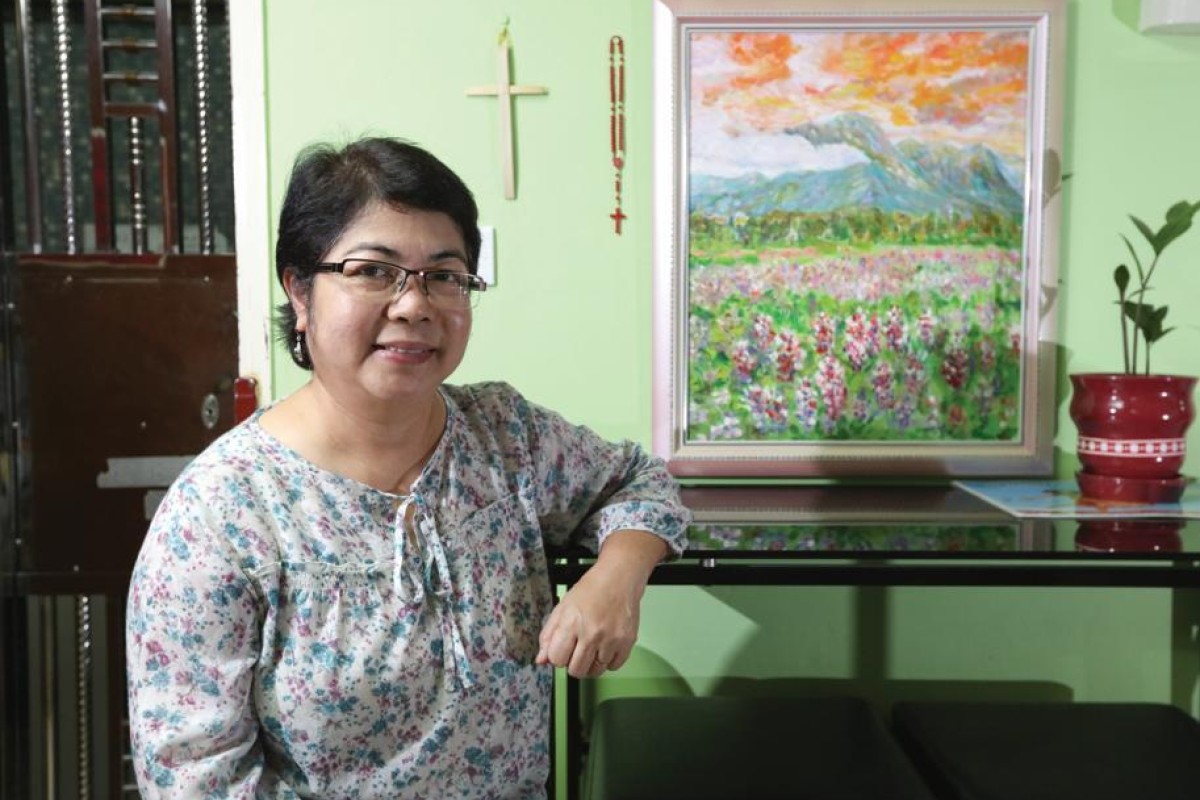 Edwina A. Antonio is the executive director of Bethune House Migrant Women's Refuge, at Shelter for Women Migrants in Crisis. Photo: SCMP / Felix Wong
Bethune House is "home" to many migrant domestic workers who have nowhere to go. Many have had their contracts terminated without reasonable cause. Some are facing gruelling court cases, while others are simply seeking safety away from abusive employers.
Unfortunately, the pandemic has left the already vulnerable migrant worker population facing rising levels of discrimination and financial hardship. 
Bethune House is a temporary women's shelter run by the Mission for Migrant Workers (MFMW). The charity, dedicated to serving the city's nearly 400,000 migrants, offers refuge to dozens of distressed workers at a time. Migrant workers can "walk in" to the MFMW office, in St John's Cathedral, Central.
Hong Kong teen launches ModernMigrants to help minorities learn new skills
But Erwiana Sulistyaningsih could not even walk. The physical and emotional abuse she suffered at the hands of her employer left her in a wheelchair. She says: "My employer left me at the airport. There, I met a fellow Indonesian who asked me [what happened], because I had so many wounds and couldn't walk. She told me about Bethune House." 
Sulistyaningsih lived in the shelter during her legal battle with her former employer, as the Immigration Department does not allow migrant workers to continue working while their court cases are being heard. Her employer was found guilty of assault in February 2015 but she was released from prison after serving only about half of her six-year sentence.
During her stay in Bethune House, Sulistyaningsih received more than just free food and shelter. The charity provided her with legal guidance, including "know-your-rights" sessions and advice on court etiquette. It also addresses the educational and emotional needs of its residents by organising language, computer and cooking lessons, as well as outings and activities, such as yoga and handicraft.
People staying at Bethune House practice Zumba as a form of stress relief. Photo: SCMP/ Sander Kuijs
But the pandemic is posing new challenges for Bethune House. Its executive director Edwina Antonio explains: "Our expenses and needs have increased, but more importantly, [the pandemic] has limited our opportunity to expand. We can only raise funds online." 
In spite of these difficulties, Antonio knows that the shelter must keep its doors open. "Recently, there has been an increase in the termination [of contracts] of migrant workers. Courts are closed, [leading to] delays in the resolution of cases. The workers are unable to go back home to see their families, so we are needed now more than ever before." She says migrant workers are afraid of contracting Covid-19, while being worried about their families back home. "That's why we have introduced new stress-relief activities, such as Zumba, to help them cope with the new normal," Antonio says.
Four friends use their free time for a good cause
Having served the city's migrant workers for more than 30 years, Antonio is determined to continue her essential work. "When [migrant workers] win their court cases and feel empowered, I, too, become empowered. As long as there are migrants who knock at our doors, we will continue to serve them, help them and empower them." 
She will be joined by Sulistyaningsih, who is back in Hong Kong after pursuing higher education in her homeland. "I graduated from university in Indonesia with a full scholarship and a degree in accounting. But I returned to Hong Kong to work as an intern for MFMW. I want to help others like me, to make sure that [other migrant workers] know their rights and stay strong," Sulistyaningsih says.
Sign up for the YP Teachers Newsletter
Get updates for teachers sent directly to your inbox
Sign up for YP Weekly
Get updates sent directly to your inbox