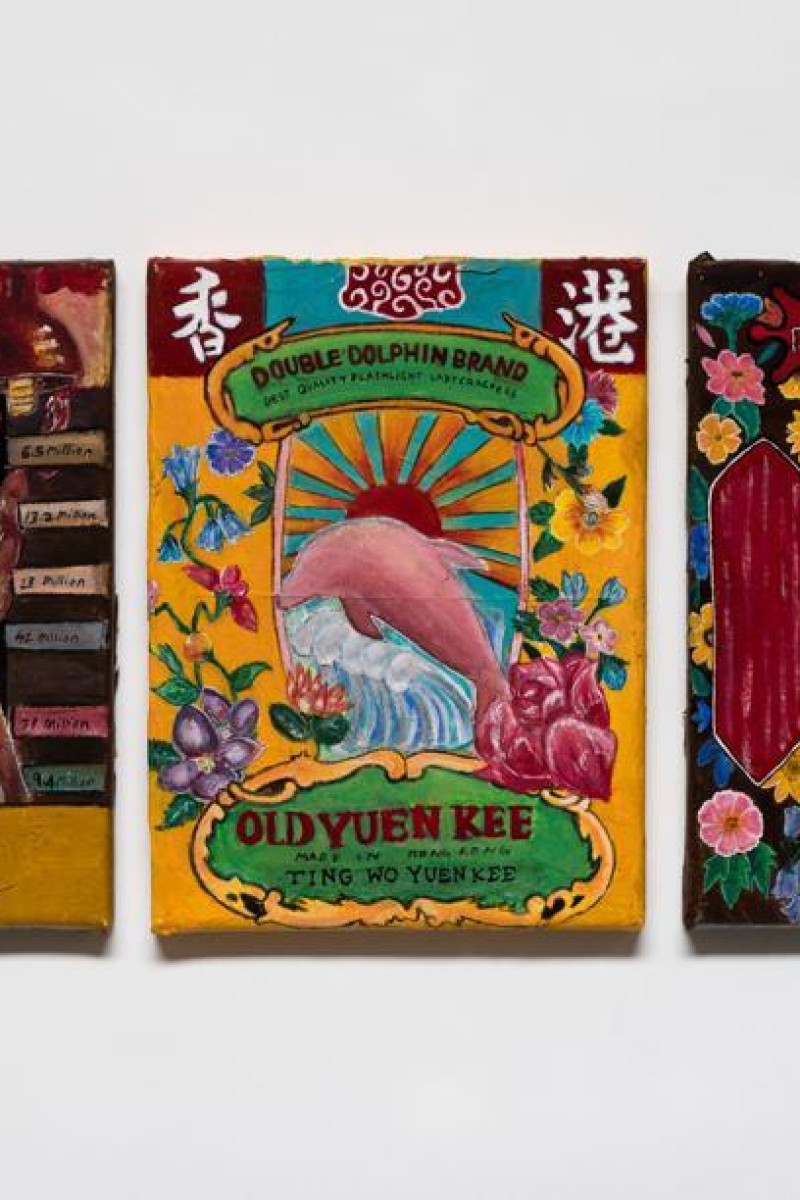 Wharf Secondary School Art Competition 2020: Merit and Special Awards winner celebrates the relationship between old and new Hong Kong
Junior Reporter Sahana Iyer
Shraavasti Bhat of King George V School painted traditional-style posters that showcase her personal experiences

She also hopes to bring awareness to the plight of the city's disappearing pink dolphins 
Junior Reporter Sahana Iyer
|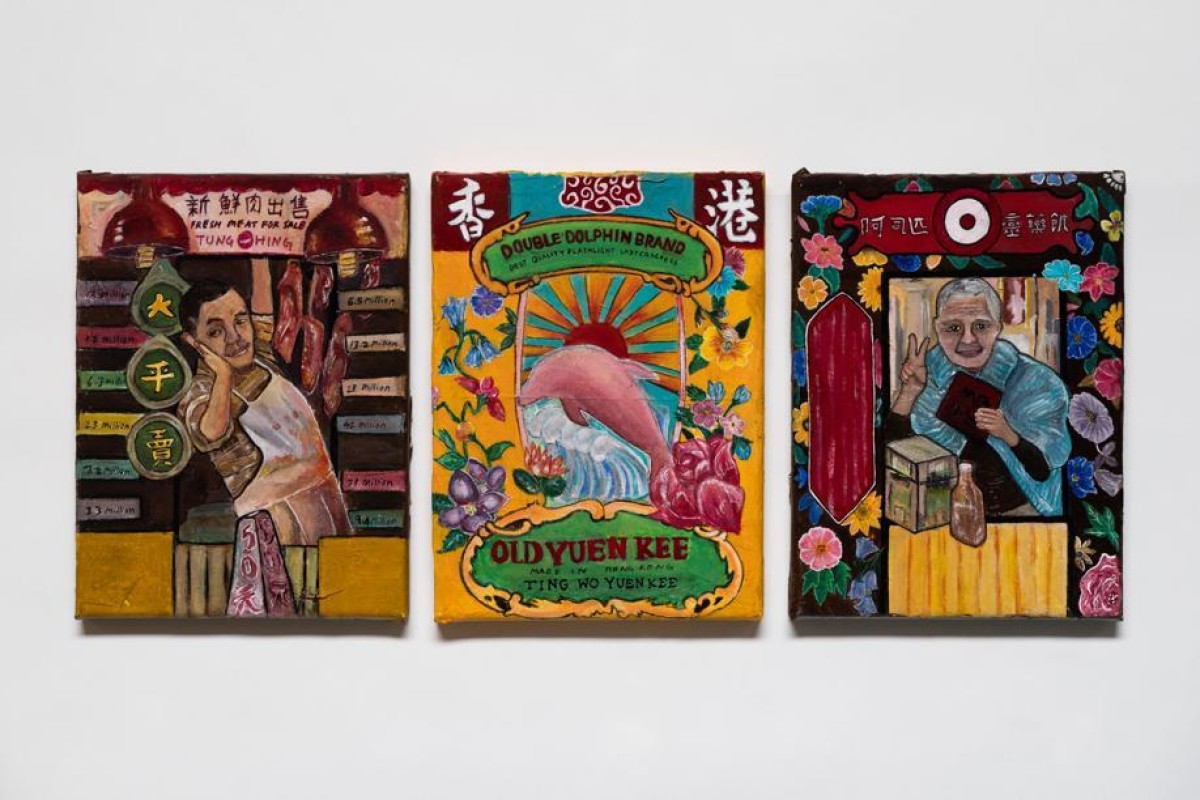 Shraavasti Bhat's traditional-style posters come from her memories and personal experiences growing up in Hong Kong.
Pablo Picasso once said, "Every child is an artist. The problem is how to remain an artist once he grows up."
Shraavasti Bhat, a Year 13 student at King George V School, has taken that advice to heart. Her artwork, titled The City as Museum; and the Museum as City, recently won the Merit and Special Awards at The Wharf Hong Kong Secondary Schools Art Competition.
Shraavasti says that she came up with the idea for three traditional-style posters during the Lunar New Year holidays. She had a vision of three canvases – each would be crafted from her memories and reflect her personal experiences. 
The left canvas represents her Saturday trips to the Tai Po traditional market with her mother. The middle canvas represents the plight of Hong Kong's famous pink dolphins whose population is decreasing rapidly. Finally, the right canvas depicts her community service activities and the lessons she learned at an elderly home. 
Shraavasti's works were inspired by her own childhood and memories of Hong Kong. Photo: SCMP/ Sahana Iyer
"In realism, we get caught up in the details and forget the holistic picture," says Shraavasti. She chose this particular style (posters) so that she could focus on the messages behind her paintings, instead of the brush strokes. 
Showcasing the relationship between old and new was a recurring theme in all three canvases. Aspects of the British colonial architectural style are used, such as the windows in the elderly home and the pillars of the seafood market. She made the pieces timeless, so they are relevant for everyone, while still incorporating traditional elements. 
There are flowers present in two of the canvases, but they are noticeably absent in the third. Shraavasti says that she substituted the flowers with price tags in the market piece, so that it would seem more authentic. She wanted to redesign old posters in a new style, but still keep the essence of the posters alive. Another subtle effect is the writing of 香Chinese characters – "Hong Kong" and "Old Yuen Kee" – in the traditional style. This ensures an authentic element of the traditional posters remains, and makes her version more realistic.
Wharf runner up inspired by childhood memories in Hong Kong
Shraavasti explains she chose to paint on canvas because that was the most accessible material to her during the past few months of self-isolation. This was also a practical choice and she finds that drawing cartoon-esque pieces are easier on canvas. She says different people have different preferences. It doesn't mean canvas is the best.
"A picture is worth ten thousand words," as said by English illustrator Fred Barnard. Art is always different, in the sense that it can be interpreted in a multitude of ways, and it all depends on the person who is looking at it. 
'Learning Together' to help ethnic minorities learn English 
Shravaasti wants to express that in these increasingly digital times, she wants to make sure people don't forget to interact with others. She says she wouldn't have had the same experiences at the butchers', or learned the lessons from the elderly home, if she did not have conversations with them. 
She also wants to raise awareness for the pink dolphins, an iconic symbol of Hong Kong. Their population is decreasing rapidly due to construction and ocean contamination, and she wants to share how important they are to Hong Kong through her artwork. 
Shraavasti also has a valuable lesson that she wants young artists to know about overcoming misconceptions. Many people think that visual arts will not be relevant in the future  – that simply is not correct. Art is more than paint on a page, it can invoke creativity, innovation, and inspiration to help people excel in any field that they choose.
Sign up for the YP Teachers Newsletter
Get updates for teachers sent directly to your inbox
Sign up for YP Weekly
Get updates sent directly to your inbox