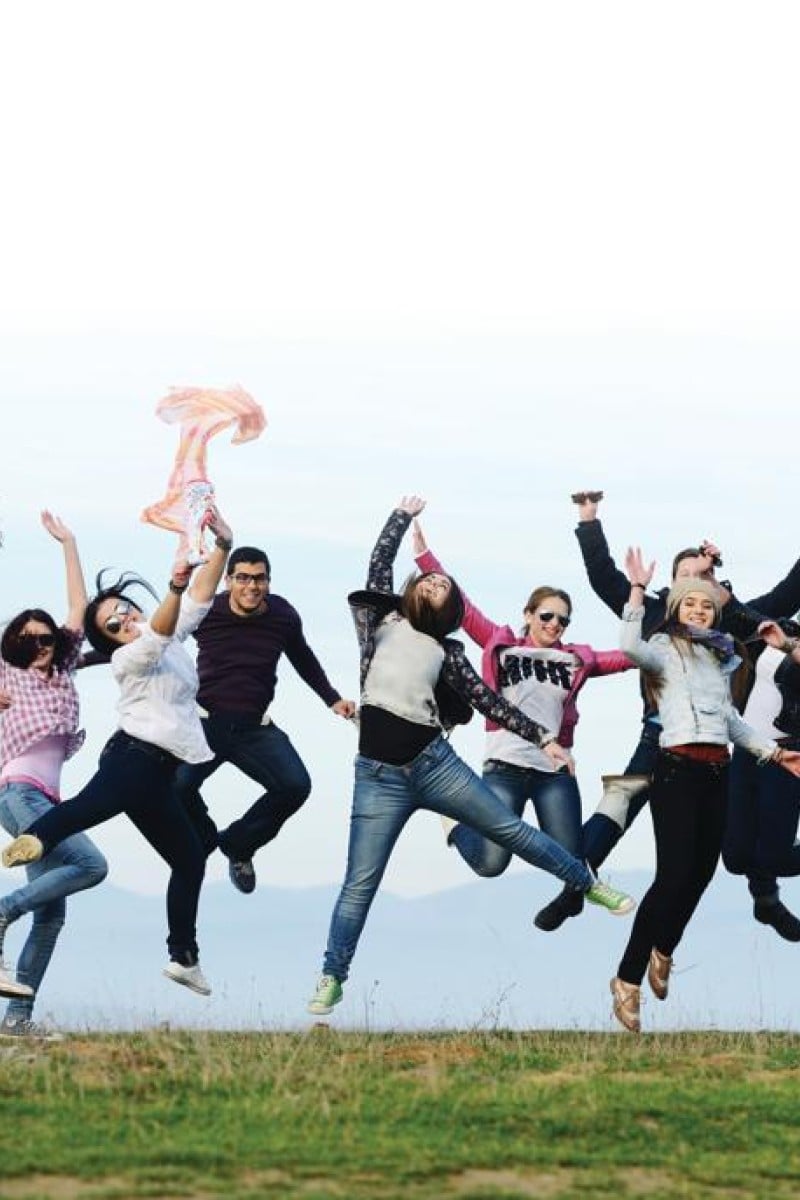 Student-founded Class of 2021 Community provides support for university applicants
More than 1,000 members from 15 countries around the world hold SAT prep and chat on Zoom together

Mentors from schools like Stanford, Princeton and Duke help with scholarship applications and essay writing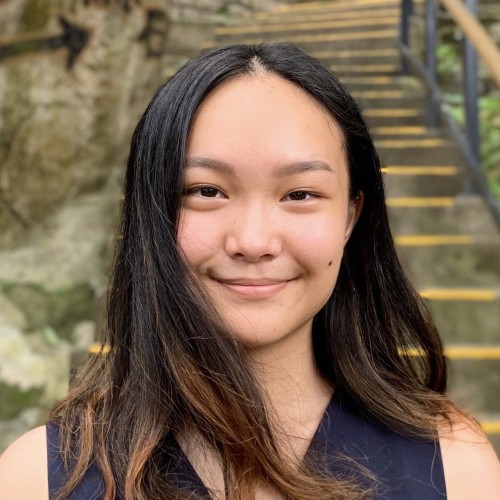 Nicole Tan
Nicole is a student in Hong Kong with an avid interest in journalism and international relations. She has previously lived in Shanghai and Taipei, and hopes to attend college in the United States.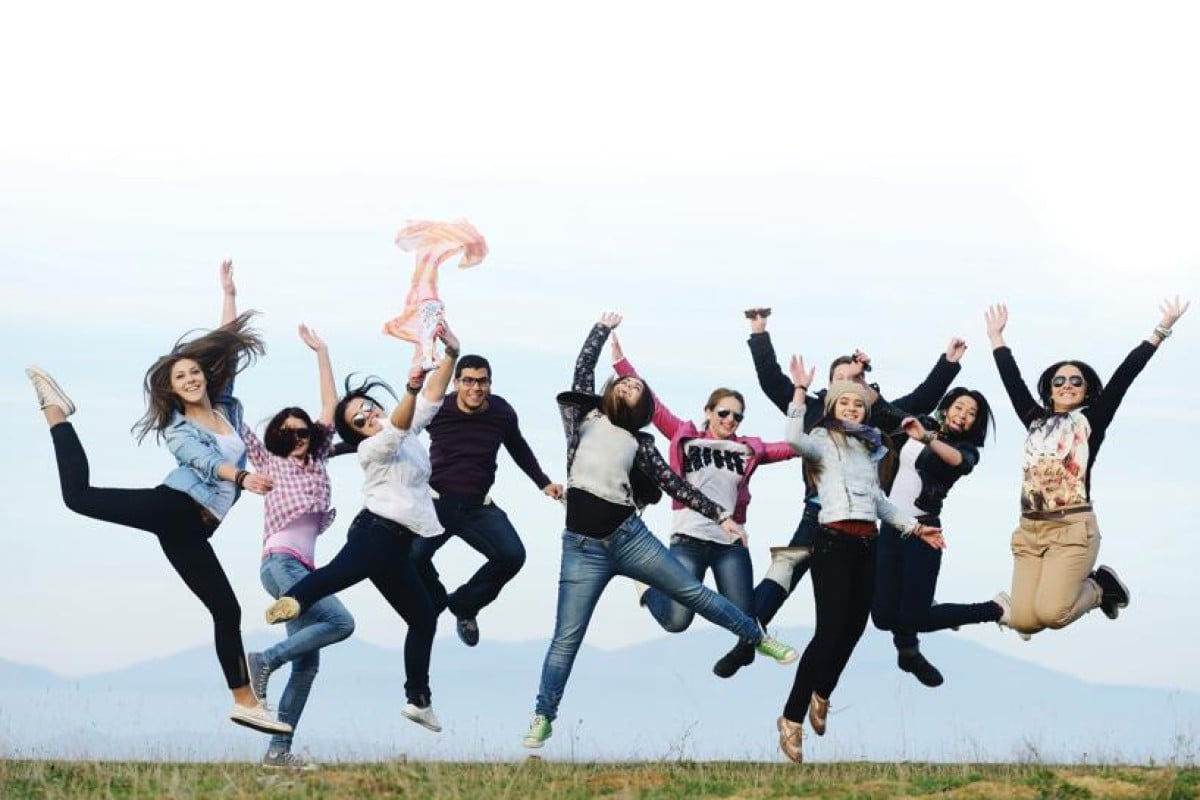 The Class of 2021 Community (C21C) - now called Beam - helps the upcoming senior class apply for universities and scholarships.
Skyler Basco was super excited about going into her final year of secondary school. She created an Instagram group chat for students in her year, with the intention of creating a close-knit community whose members would support each other during the daunting college application process. 
But many more people joined than anticipated, quickly reaching Instagram's chat group size limit. 
So Skyler, who lives in New York state, founded The Class of 2021 Community (C21C) – an international, student-run organisation devoted to providing peer-to-peer mentorship for seniors who are eager to graduate and get into university. From essay advice and résumé-building to community support, C21C brings together secondary school students from around the world, hoping to empower them to achieve their personal dreams at university and beyond.
5 teens driving the important conversations 
With nearly 1,000 members from more than 15 countries in their Slack group, the organisation is led by a group of around 10 final-year students from the US who want to help their peers get proper support during the college admission process. 
In the month since it was founded, C21C has been featured on more than 15 social media account takeovers – including @coding on Instagram, an account with more than 150,000 followers – and formed partnerships with more than 30 organisations, notably newsletter app Sendy, NGO Simply Neuroscience and hacker community Hack Club.
C21C is also slated to be a keynote speaker organisation at the Google Developers Group Cloud Toronto conference in Canada this month.
US teen Skyler Basco wanted to find a way to bring soon-to-be university students around the world together.
Every Friday, C21C hosts Zoom Nights where students can de-stress, play games, and binge-eat ice cream. These are followed by SAT Prep Saturdays, where top-scoring students host two free one-hour tutoring sessions to help members prepare for the standardised test. It is also  planning to launch free ACT and AP test prep programmes during the upcoming school year.
Under C21C's Mentorship Match Programme, students in their last year of high school are paired with university students to help them with their university applications. 
Mentors guide applicants through essay writing, building extracurricular activities, getting financial aid, winning scholarships and more. They come from more than 50 top universities, including Stanford; Princeton; Cornell; Duke; University of Pennsylvania; University of California, Berkeley; University of California, Los Angeles; and University of Southern California. 
Students create innovative ideas for learning during Covid-19
"The community has helped me a lot with the college application process," says C21C member, Christabel Bossman. 
"The wonderful teens that run C21C have really been a lifesaver, [allowing me to] gain so many opportunities and [to meet] amazing people that strive for the best."
Earlier this month, C21C held a five-day virtual conference to give students more help on their college admissions journey. Through a series of workshops and panel discussions, attendees also had the chance to win prizes and scholarships, build their résumé, get feedback on application essays, speak with mentors, and network with fellow peers.
"[The C21C community] is a long-lasting family seeking to help each other in the most integral process of our lives," Skyler says  in a statement on the group's  official Instagram account, @communityclassof2021 . 
Covid-19 brings new challenges for charity helping migrant workers
"We are not here to keep college admissions information secret. We are here to share and care for one another along this journey.  
"My wish is that from this community, all my fellow peers will achieve their college goals and beyond."  
The C21C was renamed Beam (Believe. Educate. Apply. Manifest.) early this month.
Preparing college applications no longer has to be a lonely process – not when you have a group like Beam behind you. 
Sign up for the YP Teachers Newsletter
Get updates for teachers sent directly to your inbox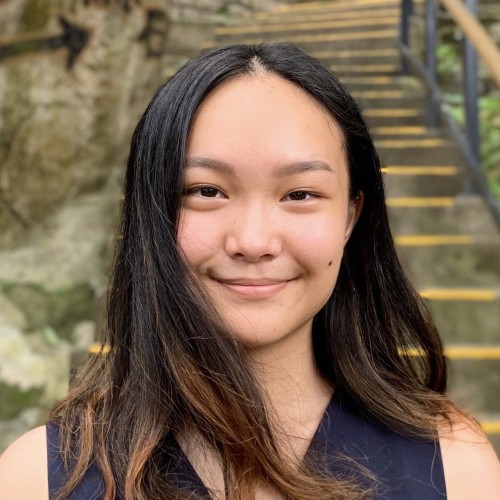 Nicole Tan
Nicole is a student in Hong Kong with an avid interest in journalism and international relations. She has previously lived in Shanghai and Taipei, and hopes to attend college in the United States.
Sign up for YP Weekly
Get updates sent directly to your inbox