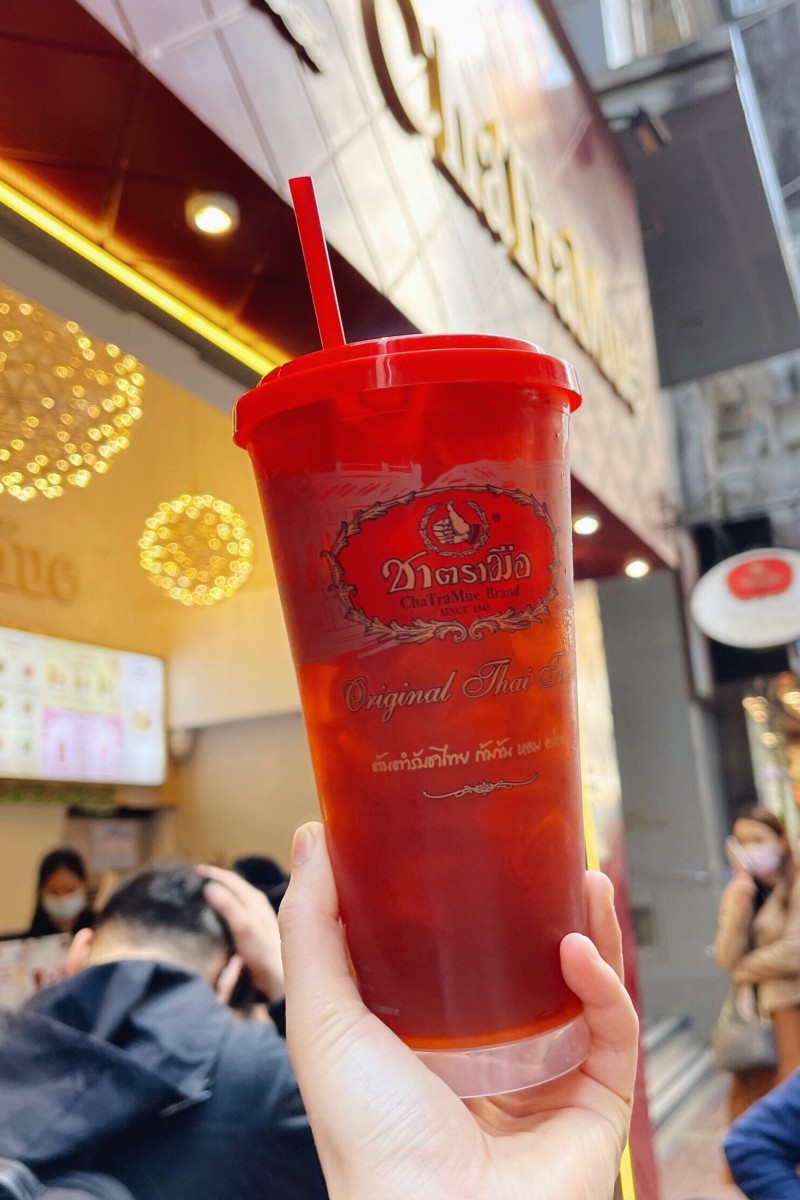 Cha Tra Mue review: Authentic iced teas from Thailand's favourite cafe
If you miss foodie trips to Bangkok, this popular brand might help stem your cravings

The venue is an unexpected oasis in the heart of Causeway Bay, not far from Hysan Place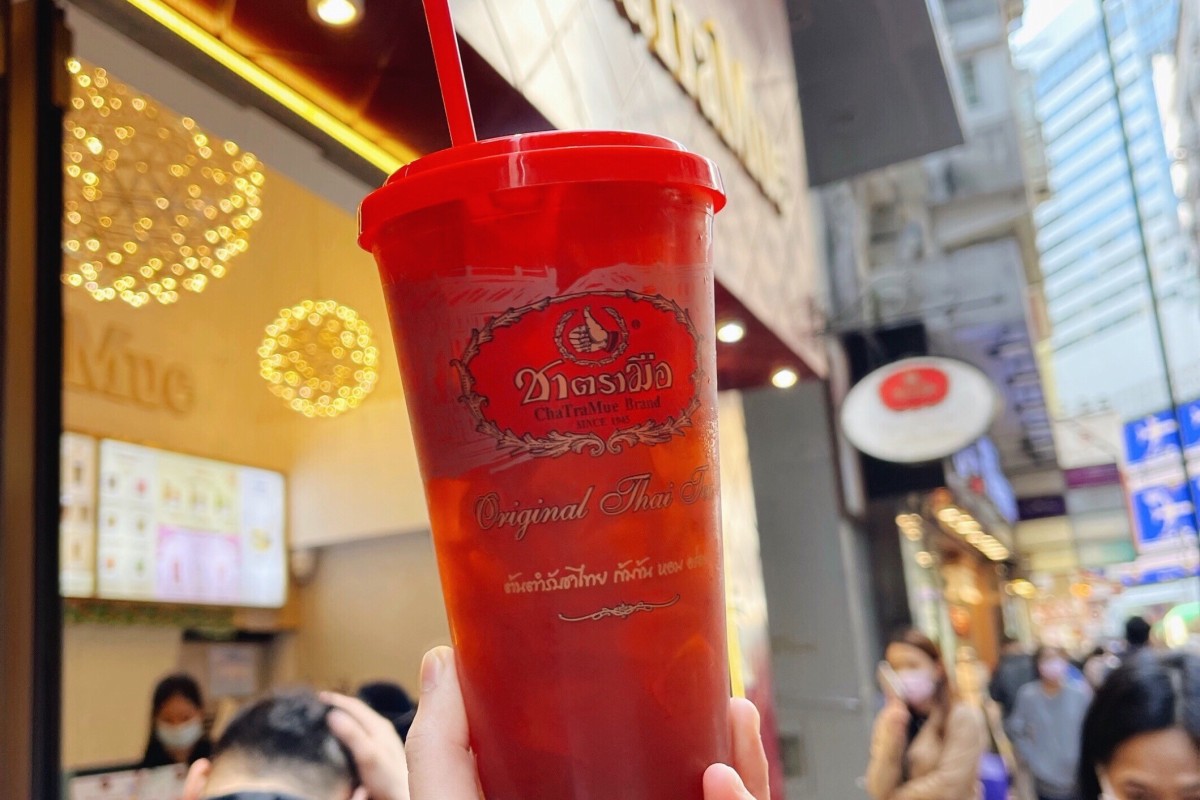 Thai Lime tea from Cha Tra Mue
Cha Tra Mue
49 Jardine's Bazaar
Causeway Bay
(Other branches in Tseung Kwan O, Kwai Chung and Tsim Sha Tsui)
Grub: Famous for Thai iced tea and desserts.
Vibe: Cha Tra Mue is one of Thailand's most popular milk tea brands. Its Causeway Bay branch is close to Hysan Place, but step inside, and you feel worlds away from the hectic streets outside.
The cafe has a relaxing atmosphere. There's a takeaway counter, but also a surprising amount of space to sit down at the back. It also gets decorated for different holidays, creating a festive environment.
Who to take: Thanks to the previously mentioned space that houses several tables for two or four people, it's a good place to catch up with a friend or three that you've only seen over Zoom for the last six months.
What's hot: Cha Tra Mue specialises in flavoured Thai tea, and dishes inspired by that drink.
Thai Iced Tea (HK$30) is the most popular drink on their menu. It is the perfect blend of milk, sugar, and tea. The classic. Photo: Kezia LeungThe tea is rich, and the condensed milk gives the drink an intense flavour. It comes with a full glass of ice because it is quite concentrated and traditionally very sweet. The ice dilutes the sweetness and balances the robust flavour, so remember not to ask for less ice.
The Thai Lemon Tea (HK$30) is also refreshing and a great alternative if you prefer a lighter beverage. It still has the signature taste, but without the sugariness and thickness of the condensed milk. The lemon adds a sour tang to the drink, balancing out the sweetness.
Whip up a delicious Indonesian veggie feast with our easy recipes
The desserts on the menu are delicious for a hot Hong Kong day. The Thai Tea Soft Serve ice cream (HK$28) is quite rich and carries the same intense tea flavour of the signature drink. I haven't tried the Thai Milk Tea Bingsu (HK$88) yet, but it looks very appetising. It is served with a bowl of grass jelly and biscuits.
The shop also sells their own Cha Tra Mue tea mixes so you can recreate the experience at home. I bought the Thai Tea (Original) Big Can (HK$75), which is loose tea leaves, but you can also find teabags and instant, "just add water" varieties on their website.
What's not: For an extra HK$6, you can add emerald pearls to your drink. These come included if you order a latte drink, but I'd recommend avoiding them in your iced tea. The pearls are rather starchy, and not as silky and chewy as traditional Taiwanese pearls.
The best bagels you can get without quarantining in Brooklyn
As you might expect from its location, Cha Tra Mue can get a bit busy at lunchtime. There's normally a queue, as most people just order takeaway, but it can have an effect on the vibe, and your enjoyment if you're dining in.
Cha Tra Mue may have been around for a couple of years now, but it is still a hot spot, given its affordable, and claims of serving the best Thai tea in the world. Its busyness is just a price you have to pay to enjoy it.
Cost: Drinks are HK$30-HK$39, and desserts are HK$28-HK$88.
Sign up for the YP Teachers Newsletter
Get updates for teachers sent directly to your inbox
Sign up for YP Weekly
Get updates sent directly to your inbox