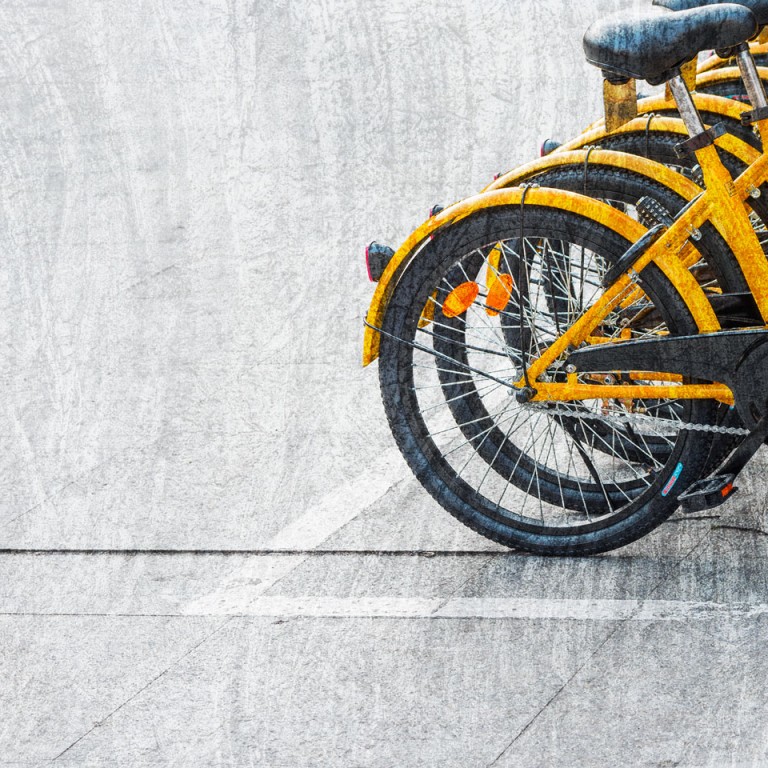 Pretty much everything is now up for grabs in China's sharing economy
From toilet paper to a gym on the street, take your pick
This article originally appeared on
ABACUS
Consider this: Three years ago, bicycle-sharing didn't even exist in China.
By the end of 2017,
more than 40 companies
were offering their own brightly colored bikes. The biggest operator, Ofo, had 2.2 million bikes on the streets. That's more two-wheelers than the population of New Mexico.
With little more than a smartphone, you can hire a bike for as little as 15 US cents and then leave it anywhere you like.
Sensing the opportunity, companies are rushing to jump on on the sharing bandwagon any way they can, with everything from toilet paper to umbrellas. But that's not all...
Toilet paper
A man tries out a facial-recognition toilet paper dispenser at a toilet in the Temple of Heaven park in Beijing, China. Photo: Reuters

  
Umbrellas
A new umbrella-sharing company has got off to a stormy start with most of its 300,000 brollies going missing in the first few weeks of operation. Photo: Handout

​
Startup Sharing E Umbrellas wants to expand rapidly, with plans to roll out 30 million umbrellas across the country. The problem? They've already lost 300,000 umbrellas. There was no penalty for an unreturned umbrella, which may be a factor. 
Folding stools
A man using a shared stool in Beijing. Photo: China Daily Weibo account via CNBC.