Police in Qingdao tell shops and restaurants to use a government-approved Wi-Fi router
Refusing to do so will get you a fine of up to over US$15,000
This article originally appeared on
ABACUS
Shops and restaurants in one Chinese city found themselves with an unusual order from the police: Switch to a government-approved Wi-Fi router or face fines.
Weibo users said public places with Wi-Fi hotspots in Qingdao received a notice telling them to switch routers to "improve Qingdao's internet security management." Any establishments that refuse will face fines of up to 100,000 yuan (US$18,589).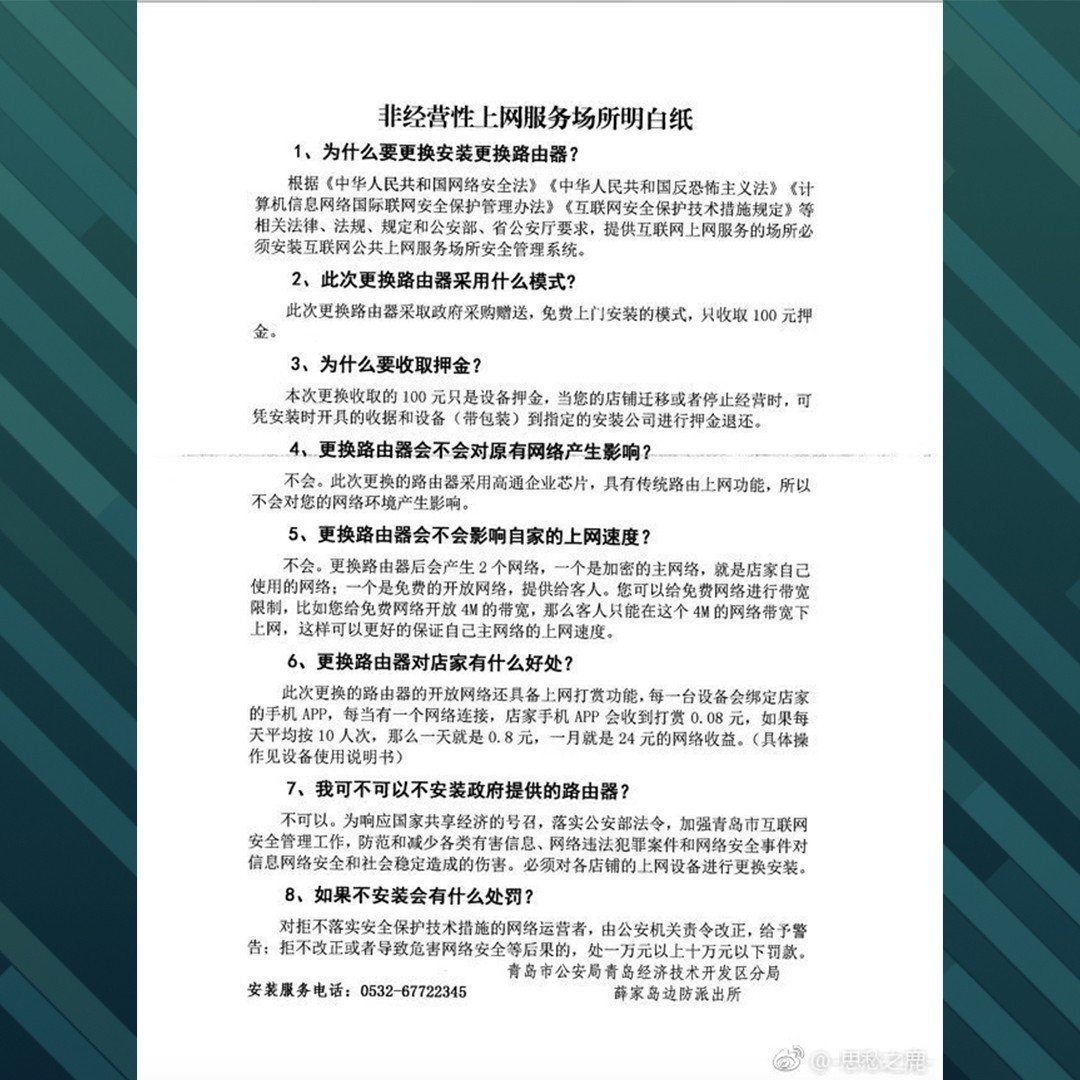 We called the service line to ask which router were approved, and were told they were from a brand called
BHU
, but didn't specify the specific model. Depending on which part of the city the business is based in, the government will either buy the router and charge a 100 yuan (US$16) deposit, or they have to buy the routers themselves for 400 yuan (US$63).
One of the few stories about the company in English isn't a good one: In 2016,
a report
says one of its routers had "multiple critical vulnerabilities," including the ability to bypass authentication, gain access to admin functions, and even inserts a JavaScript file into all web traffic.
Another strange feature of the router is that it's supposed to pay money back to shops and restaurants that use it. The notice from Qingdao police says business that use it will get 8 fen (just over one US cent) for every user that connects to the router every day. It's not clear who exactly pays this money, and calls to BHU were unanswered.
Qingdao isn't the first city in China to mandate a government-approved router. Free routers were given to shops in
Chifeng
, a city in Inner Mongolia, in 2016. And multiple cities in the country like Xiamen were told to install a "
security management system
."