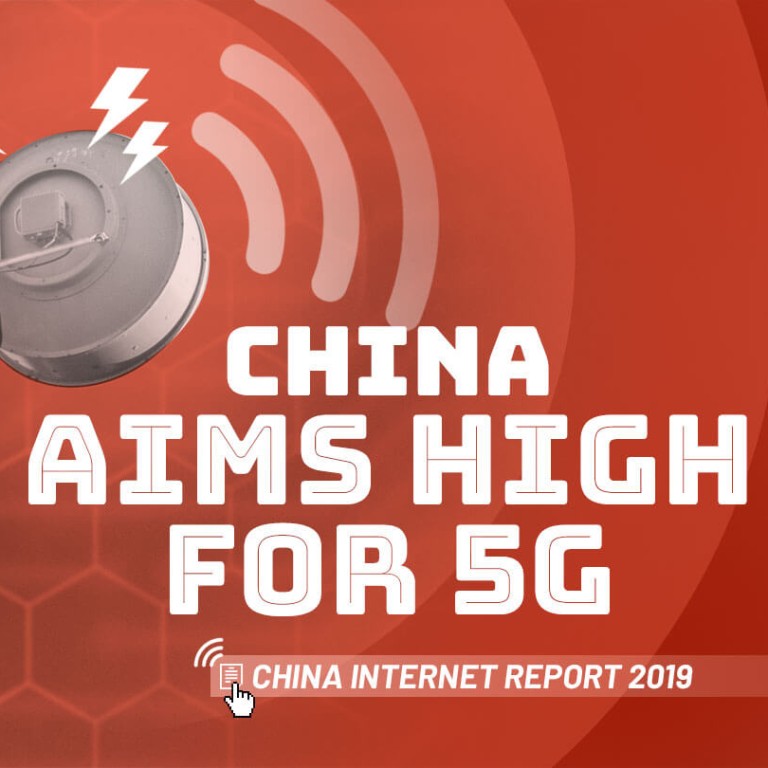 China is racing to ramp up 5G connections in its biggest cities
Country has an advantage over the US in the scale of its infrastructure
This article originally appeared on
ABACUS
At first glance, it looked like the car was driving itself. A backup driver was sitting behind the wheel, but his hands laid idle as the vehicle cruised steadily on a deserted road in Beijing. 
The car, though, wasn't controlled by a computer. It was driven by a human, who was steering the vehicle from a remote panel located more than 600 miles away in Shanghai.
The stunt, performed at this month's Shanghai Auto Show
, demonstrated just one of the many potential technologies promised by 5G. 
At its most basic, 5G offers obvious benefits to the current internet landscape: Faster internet speeds, minimal processing delays and improved performance in smart home devices, just to name a few. It's no wonder that China is pushing ahead to build the infrastructure it needs to bring 5G to the whole country. 
In June, China granted its first 5G commercial licenses to the country's big three telecom operators -- China Mobile, China Unicom and China Telecom -- as well as the China Broadcasting Network. Huawei, which has up to half of the country's telecom equipment market, is optimistic that this will accelerate 5G deployment. 
"China is expected to deploy upwards of 200,000 5G base stations across the country by the end of the year -- a speed and scale that far surpasses any other market in the world," said Yang Chaobin, Huawei's 5G product head, according to
the China Internet Report 2019
.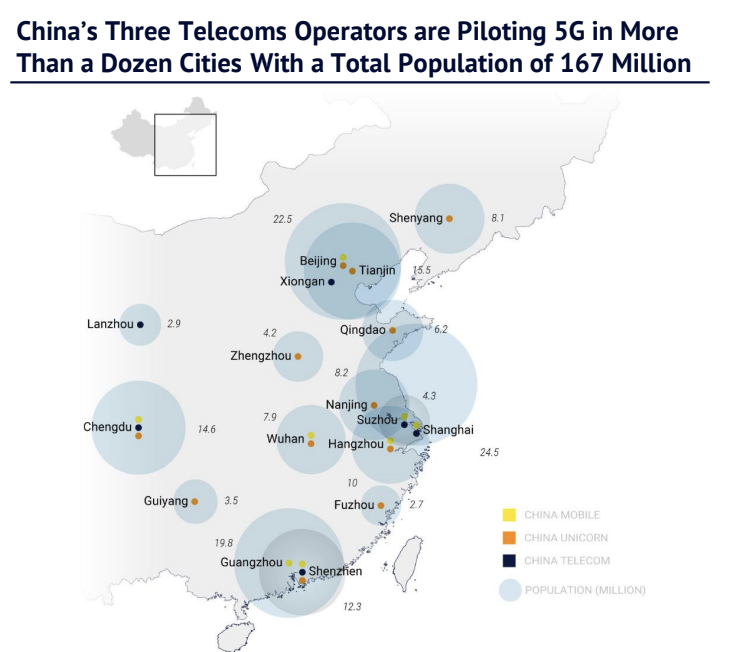 To ramp up the implementation of 5G, it looks like China is increasingly relying on so-called non-standalone networks. These allow operators to add 5G stations to existing 4G architecture without building an entirely new network from scratch. China was
initially expected to start by pushing for the alternative
-- standalone networks that run separately from 4G networks. Now some Chinese carriers are embracing non-standalone networks, according to 5G executives at
Qualcomm
and
Nokia
. 
At the forefront of China's 5G expansion is Shanghai, which has high hopes of becoming the country's 5G leader. Nearly 500 5G base stations have already been set up in the business area of Hongqiao, where one of the city's two airports are located,
said mayor Ying Yong at a conference in April
. By the end of this year, he expects to see more than 10,000 stations throughout Shanghai, and
three times that number by 2021
. 
The city is eager to show citizens how 5G could improve or even save lives.
In one recent demonstration
, doctors were able to examine a patient before he reached the hospital by using a pair of 5G-connected AR glasses worn by the first responder.
At another event
, film industry insiders said movies will no longer need to be delivered to theaters as hard copies. They might not even have to be downloaded, with 5G speeds making it possible for theaters to stream the content directly onto the big screen.
The pace of China's 5G expansion has alarmed US experts. The two countries are tied for first place in 5G readiness,
according to a report
commissioned by the Cellular Telecommunications Industry Association, which represents the US wireless communications industry.
However, even though the US has caught up significantly over the past year, China still has more 5G cell sites per person, according to the report. 
The US also has another weakness: It's running behind other countries in making mid-band spectrum available for 5G. Mid-band spectrum is desirable because it provides the right mix of bandwidth and coverage. Without it, 5G may run less efficiently and cost more. 
Regardless of who comes out ahead in the 5G race, phone makers are getting ready. Chinese brands including Huawei, ZTE, Xiaomi, Oppo and others have already announced 5G handsets. By next year, it's expected that nearly 12% of smartphones shipped around the world will be 5G-capable -- including 18% sold in China,
according to Canalys
.