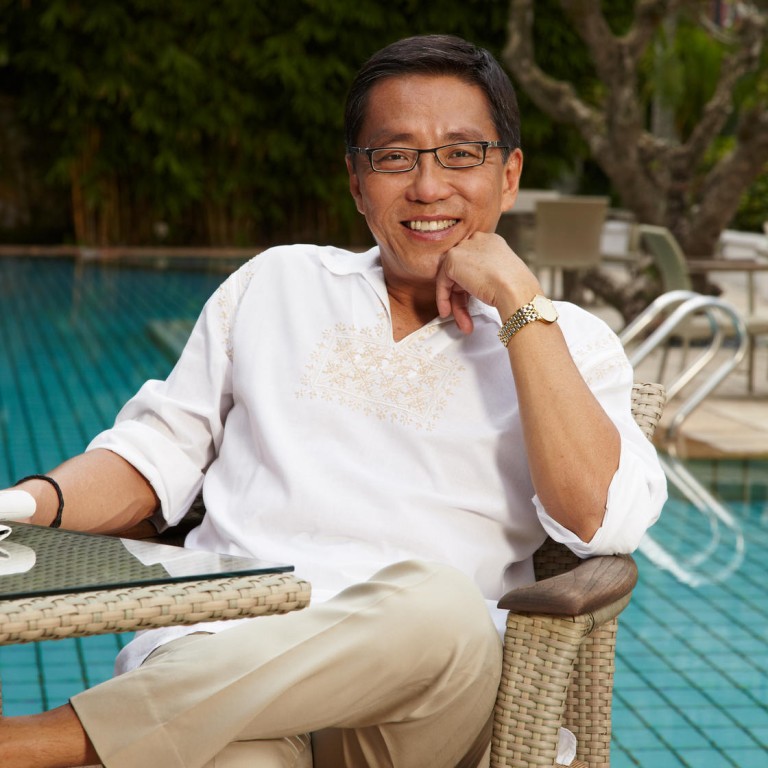 Ho Kwon Ping: 'Getting thrown in jail was a turning point'
Ho Kwon Ping's life has been defined by several critical junctures."Getting thrown out of Stanford University, and deciding to leave the US, though I had been accepted to Cornell as an alternative, was the first turning point. Getting thrown in jail was another turning point. Meeting [my wife] Claire [Chiang] was the most important turning point, as was the birth of my children. And, of course, creating Banyan Tree was another," says the executive chairman of Banyan Tree Hotels & Resorts.
"In fact, I've given several speeches entitled 'Turning Points' to illustrate how each of us must live our lives with clear recognition as to when we are at turning points, so that we make the right decisions."
The self-described baby boomer was expelled from Stanford after protesting against the Vietnam war and spent two months in a Singapore prison after stirring up controversy with his work as economics editor of the Far Eastern Economic Review.
The experiences only instilled Ho with more resolve. "Through journalism I learned to ask the right kind of penetrating questions to get to the heart of any issue; through time in prison I learnt that listening to your inner self is so important in a world [where] there is so much external noise," he says. "I also learned that you ultimately have to think for yourself and do what you think is right – in life or business – and not be too concerned about what others are saying or doing."
Ho joined his family business in 1981 and launched the luxury Banyan Tree brand in 1994 after transforming a tract of environmentally damaged land into the Laguna Phuket resort. The company now has properties stretching from China to Mexico. "If not for external crises such as the 1997 Asian financial crisis, Sars, the Asian tsunami or the current global crisis, we would probably be double our current size by now," he says.
"But to the extent that we have achieved anything, it's perhaps [because] I'm a man in a hurry – time waits for no one, as the saying goes." In fact, time is an important factor in Ho's business decisions.
"In classical economics there are three factors of production: land, labour and capital. To me, the fourth factor of production – and therefore critically important as a business consideration – is time," he explains. "In finance, the cost of money is affected by time; in manufacturing, time-to-market is a critical consideration; in entrepreneurship, timing is everything."
Trying to balance his own time among work, family and simply enjoying the pleasures of the Banyan Tree properties is another challenge. "It's the only resource I can never have enough of, and want more of," Ho says. "So the lesson is not to be greedy for time, but to live a purposeful life so that every sliver of time is spent with meaning." TL