WeChat
Get more with myNEWS
A personalised news feed of stories that matter to you
Learn more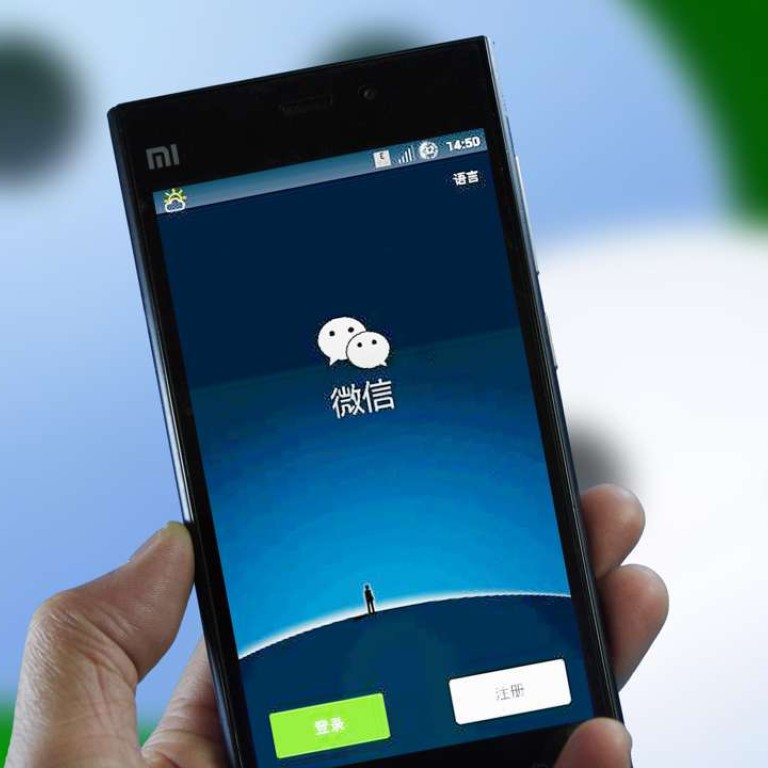 Tencent tests new WeChat feature allowing in-app access to mobile services
The "Little Program" feature may strengthen the tech giant's position as a challenger to major smartphone app distributors
Chinese internet giant Tencent is testing a new feature on its popular mobile messaging platform WeChat that lets users directly access mobile services and applications in-app, as the company seeks to strengthen WeChat's position as a multi-service ecosystem.
Dubbed xiaochengxu, or "Little Program" in English, the feature was rolled out for testing on Thursday, allowing selected developers to create so-called lightweight apps which will be incorporated within WeChat itself.
Users are able to search for specific apps or mobile services, accessing them directly without having to download a separate app for each service on their smartphones.
Since its inception in 2011, WeChat has evolved from a straightforward messaging app to incorporate features such as mobile payments via the built-in WeChat Wallet. WeChat users can also hail taxis and order food in-app.
WeChat's latest move is in line with Tencent's ambition to expand into new businesses and challenge the dominance of major smartphone app distributors like the Apple App Store, according to Yan Zhanmeng, director of technology research firm Counterpoint Research.
"With the advantage of more than 700 million active users, WeChat will be a strong newcomer to affect and even change the mobile app distribution market," Yan said, adding that users can choose to access apps within WeChat instead of downloading it from a store.
But Morningstar's senior equity analyst Marie Sun believes that Little Program targets a different market.
"The apps in WeChat will be more lightweight apps, and hence will not replace the need for app stores," said Sun, adding that users will still download popular and commonly-used applications to their smartphones. Sun has a "hold" rating on Tencent stock.
Companies offering online-to-offline services will probably find the feature useful, she pointed out.
"For services with lower frequency, [developers] can use WeChat as an entrance point instead of building a standalone app. It is a good way for developers to reach [WeChat's] wide user base quickly," she added. As of August this year, WeChat has over 806 million monthly active users, and is the most popular mobile messaging app in China.
Aloe Liu, a Shenzhen-based WeChat user, said: "It's very attractive to me if I can launch new apps in WeChat without the need to install applications, I think the user experience will be much better.
"Many young people in China like trying out new apps but our smartphone often lacks memory space, so we are often trapped in the cycle of installing and deleting apps."
IDC senior market analyst Xue Yu said that WeChat's new feature will be particularly useful to startups and SMEs, since it will be cheaper and much easier to use WeChat's provided resources to build an app.
"Established or mature companies which have already amassed a big number of users may not find it necessary to build another app in WeChat because they already have a wide user base," Xue said.
He added that while it is possible that Android app stores may be affected by WeChat's new feature, it is too early to tell the extent of the impact.
Zeng Zhao, who founded educational gaming startup Pujiang Tech six months ago, said that WeChat's Little Program could cut down the time it takes for his company to develop an app.
"It usually takes a tech startup between three and six months to develop an app using the Android or iOS Native Development Kit. WeChat's new feature may help shorten this timeframe to between one and three months with HTML5," said Zeng, who is currently recruiting two front-end engineers to help develop apps in WeChat.