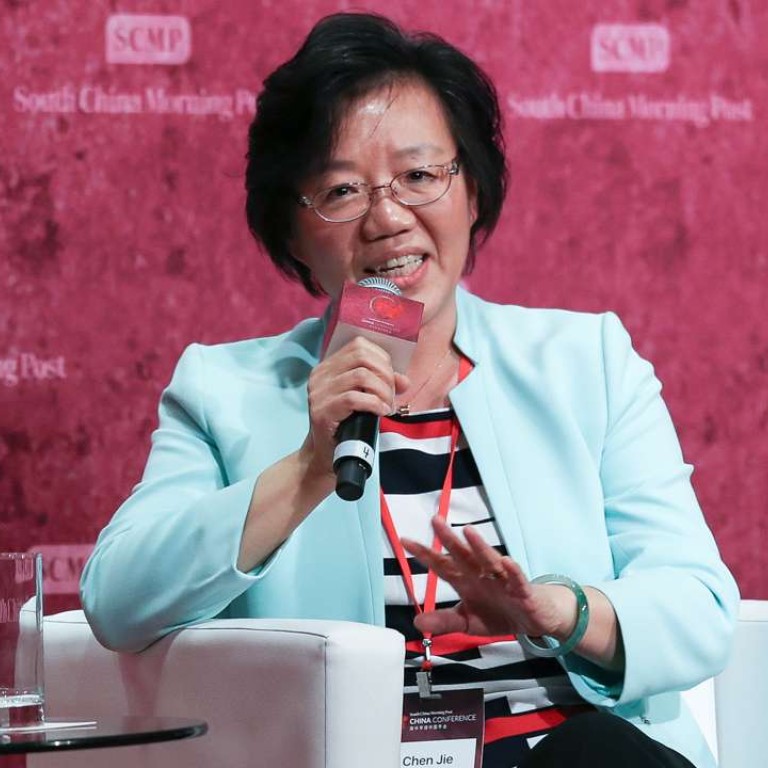 ZTE to play integral role in creating 'information superhighway' to connect One Belt, One Road countries
Chinese telecoms giant already present in over 50 of the 64 countries covered by the initiative
ZTE, the Chinese telecommunications giant, plans to leverage its 5G and "smart cities" technology to better connect countries across the "One Belt, One Road" region, according to a senior executive.
Speaking at the South China Morning Post's annual China Conference, Chen Jie, ZTE's chief information officer and chief strategy officer, said the regions and countries where her firm offers information and communication services have already seen "an increase in gross domestic product, improvement across various industries, and helped improve the livelihoods of many people".
"Apart from roads, railways and bridges, it is also important to have an 'information superhighway' … to which we plan to contribute positively," she added.
Chen added that ZTE could play a huge part in building the superhighway across the 64 countries involved in the "One Belt, One Road" initiative, given it is already present in over 50 countries in the region.
"One Belt, One Road" was launched in 2013 by the central government with the intention of linking economies into a China-centred trading network. A major part of that will involve massive construction of railways, roads, airports and ports to link up those 64 nations, including China and India, and other Asian, Middle East and European countries.
ZTE provides network technology and equipment to telecommunication operators and already works with companies – such as Telenor Pakistan – to provide 3G and 4G mobile network coverage, which officials say has helped bridge the digital divide between developing and developed countries.
ZTE also has technology partnerships in place with numerous 5g telecommunications majors including Deutsche Telekom, Spain's Telefonica, and Japan's Softbank, Chen said.
She added that while ZTE awaited 5G standards to be finalised ahead of the network's commercialization in 2020, the company has already developed pre-5G technology that runs on current 4G infrastructure, but is "five times faster" than current 4G networks.
5G networks can theoretically transmit data 20 times faster than current 4G networks, with less than a tenth of the latency.
"Our pre-5G technology is ready for commercialisation," she added.
Chen also emphasised that smart cities are another important component of the "One Belt, One Road" initiative, which will see the installation of sensors and data collection technology that can help governments improve the way they manage cities, and in turn aid companies increase their operating efficiency.
ZTE, which is also heavily involved in photovoltaic power distribution and wireless charging technology for vehicles, currently provides some of its technology and sensors in Yinchuan, China's model smart city located in Ningxia.
"We will also explore [expanding our technologies] in more developed cities such as Hong Kong and Singapore," Chen said.