Art
Get more with myNEWS
A personalised news feed of stories that matter to you
Learn more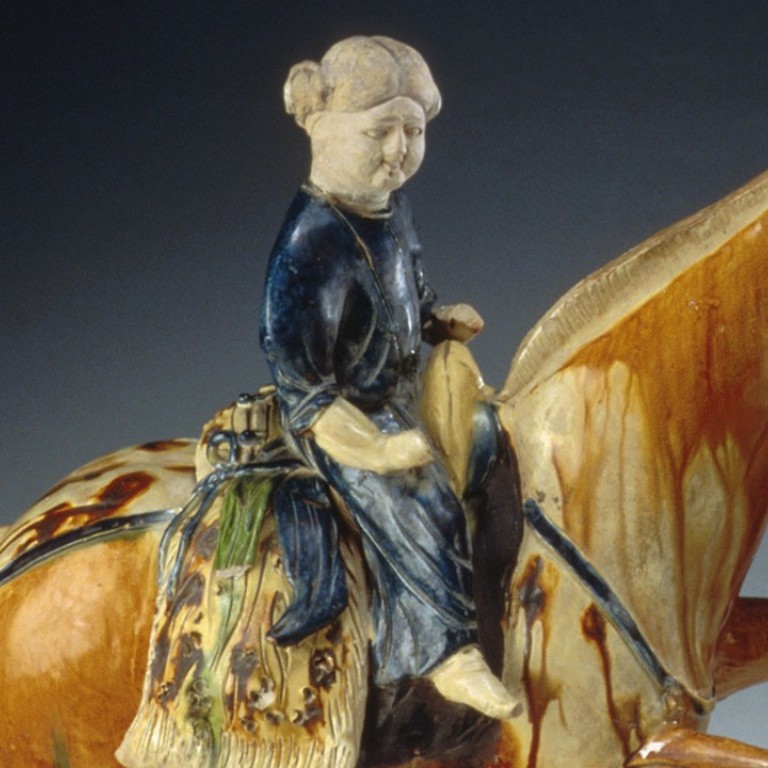 Hong Kong must shut door on illicit trade in antiquities before it can emerge as global art hub
The city might be one of the last holdouts that allows for the laundering of illegally obtained cultural objects
Between 2011 and 2012, a wave of thefts hit museums and auction houses in the UK, targeting Chinese antiquities. In 2016, 14 people were convicted for the crimes, among them Douglas Wong Chi-ching, who travelled frequently to Hong Kong and was described by the BBC as a fence for the group. Such news comes as no surprise to experts concerned about the trade in illegally obtained antiquities and Hong Kong's role in it.
"In a case like this, you need to know that the pieces can go out to the market, and Hong Kong is one of the places where these objects can be laundered," says James Ratcliffe, director of recoveries at The Art Loss Register, the world's largest database of stolen and lost pieces of art and antiquities.
The trade in looted artefacts in Hong Kong began over a century ago, when such items were sold on Hollywood Road. Experts say Hong Kong's busy port and set of rules protecting buyers of illicit pieces have allowed this trade to continue. "If you want to buy looted antiquities, Hong Kong is one of the best places in the world to do it," says Steven Gallagher, associate dean of the Chinese University of Hong Kong's Faculty of Law. 
Emiline Smith, a researcher at the University of Glasgow focusing on the traffic in cultural artefacts, says Hong Kong is now a transit point for objects stolen in Europe as well as China. "More often than not, Chinese antiquities that you can currently find on the market have been illegal at some point," says Smith.
Deborah Lehr, chairwoman of Washington-based Antiquities Coalition, says Hong Kong's proximity to China, and the rise in value of Chinese antiquities, add to the appeal of using Hong Kong as a base for "cultural racketeering". Authorities are probably unaware that imported objects are genuine or imitation during inspection, according to Gallagher, who recommends a specialised unit to tackle the issue.
In a written response, the Customs and Excise Department of Hong Kong said there is "no evidence that Hong Kong is a major city for smuggling of cultural relics", and that there have not been any seizures of such items during the past three years. The Information Services Department of the government of Hong Kong did not reply to a request for comment.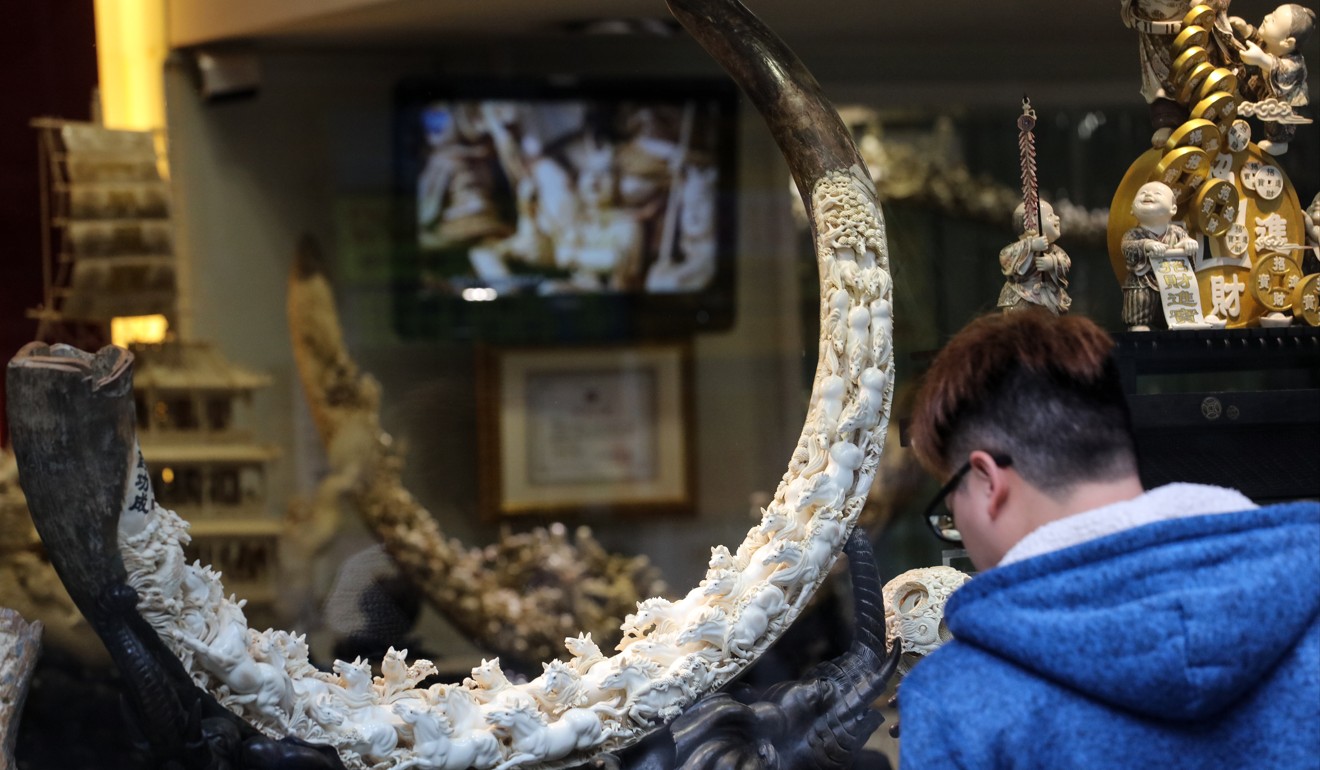 The key to the illegal trade is a provision originating in medieval English law known as "market overt", which protects unscrupulous collectors. The rule gives buyers who have inadvertently acquired stolen objects "good title" over them, i.e. ownership free of any possible claims against it from previous owners. The rule was scrapped in the UK in the 1990s, but in Hong Kong, the measure is still in place. Countries that maintain "market overt" have a reputation for being transit countries, says Ratcliffe.
The result is that some dealers are willing to buy looted or stolen pieces regardless of their provenance, and forge certificates establishing a new provenance for the object, designed to predate international conventions against the theft of cultural property. "Everything is designed to provide safety [to the collectors]," says Gallagher.
Along Hollywood Road, the antiques stores are still a tourist attraction. Joanna Caen, a senior consultant and adviser for high net worth individuals, banks and trustees from the law firm Herbert Smith Freehills, recommends to those interested in acquiring antiquities to buy "through reputable agents" and have the provenance documentation reviewed by independent experts.
That said, the challenge of determining real provenance is tough, paperwork or not. "Receipts and certifications are only as good as the person that writes them," says Roger Schwendeman, an antiques merchant who operates in China and Hong Kong. 
These claims are denied by the Hong Kong Antique and Art Galleries Association. "There might be some individual cases of smuggled pieces these days, but the scale is not as big as during the 80s or the early 90s," Andy Hei, chairman of the organisation, said during an interview at the Fine Art Asia Fair, last October in Hong Kong. Hei says most collectors know their pieces "very well" and keep a clear record of their provenance.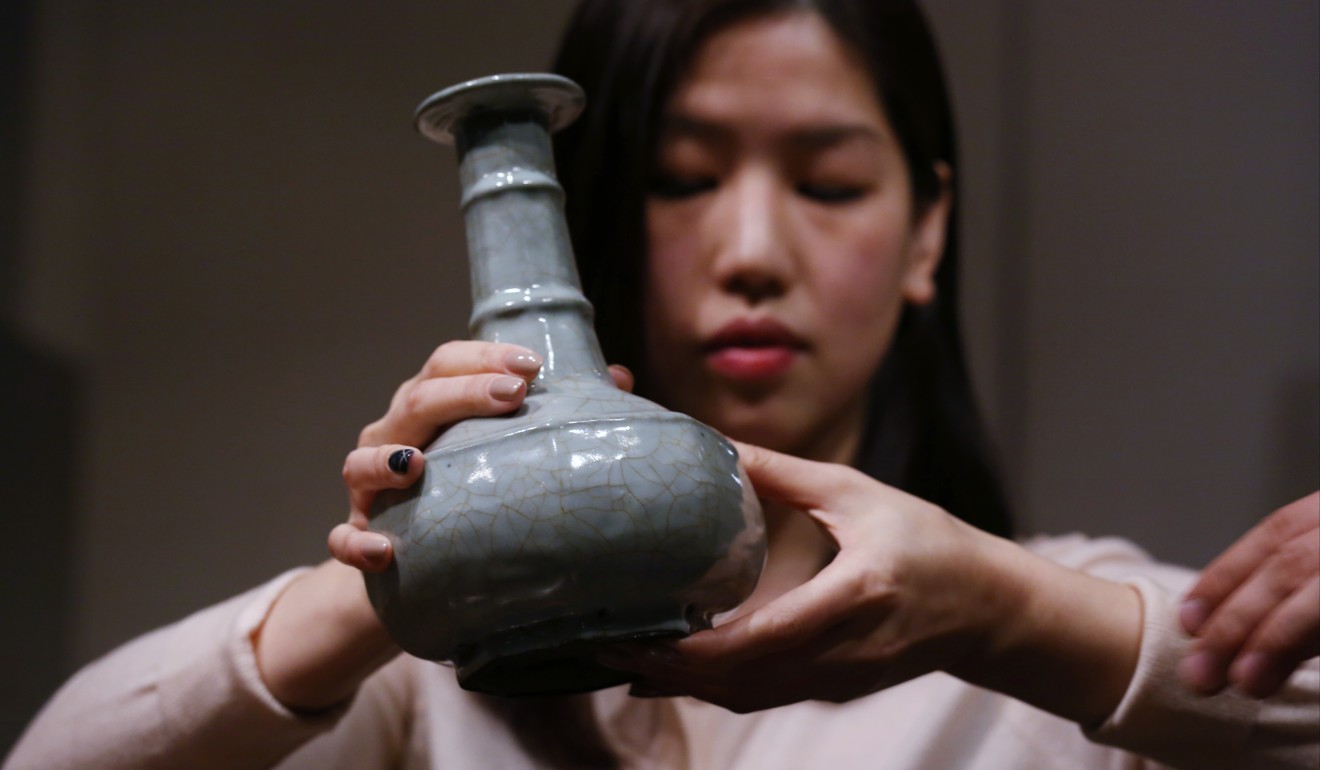 Other dealers admit there are still objects with questionable origins on the market, but stress that most professionals will stay away from them. "It's up to the individual dealer; some take a chance, and some are more cautious, because you can have some problems with collectors, as many might reject those pieces," says Nader Rasti, owner of Rasti Chinese Art. However, Jamie Wang, from Orientique Arts Dealer, says regardless of their origin, "good [pieces] will eventually be picked up".
In 2015, pictures of a sculpture, exhibited in Hungary, circulated online. They shocked the people of Yangchun, a small town in Fujian province. Residents identified the statue as a much-beloved piece, which contains the 1,000-year-old mummified remains of a monk and was kept in a local temple until 1995, when it was stolen. The residents of Yangchun are now in litigation in the Netherlands against the current owner of the piece, Oscar van Overeem, a Dutch architect. 
"Usually such objects don't resurface again once they have been stolen and shipped overseas, and disappear in private collections. In this case, it was a matter of sheer luck," says Stefan Gruber, an expert on the protection of cultural heritage from Kyoto University who acts regularly as legal adviser in cases involving illegally exported cultural objects. 
Van Overeem has said the item was acquired in Hong Kong from a Dutch dealer, who has since moved to the Philippines.
Assessing the exact size of the market for illegal antiquities is impossible, but a study by the non-profit organisation Global Financial Integrity estimates its annual global value stood between US$1.2 billion and US$1.6 billion. Another study by Unesco estimates that China might hold about 20 per cent of the illicit market, similar to the Chinese share of the legal art market. Lehr says recent discoveries point to a massive illegal trade. She cites a computer seized from IS in Syria showing the terrorist group was earning US$5 million a year from illegal antiquities.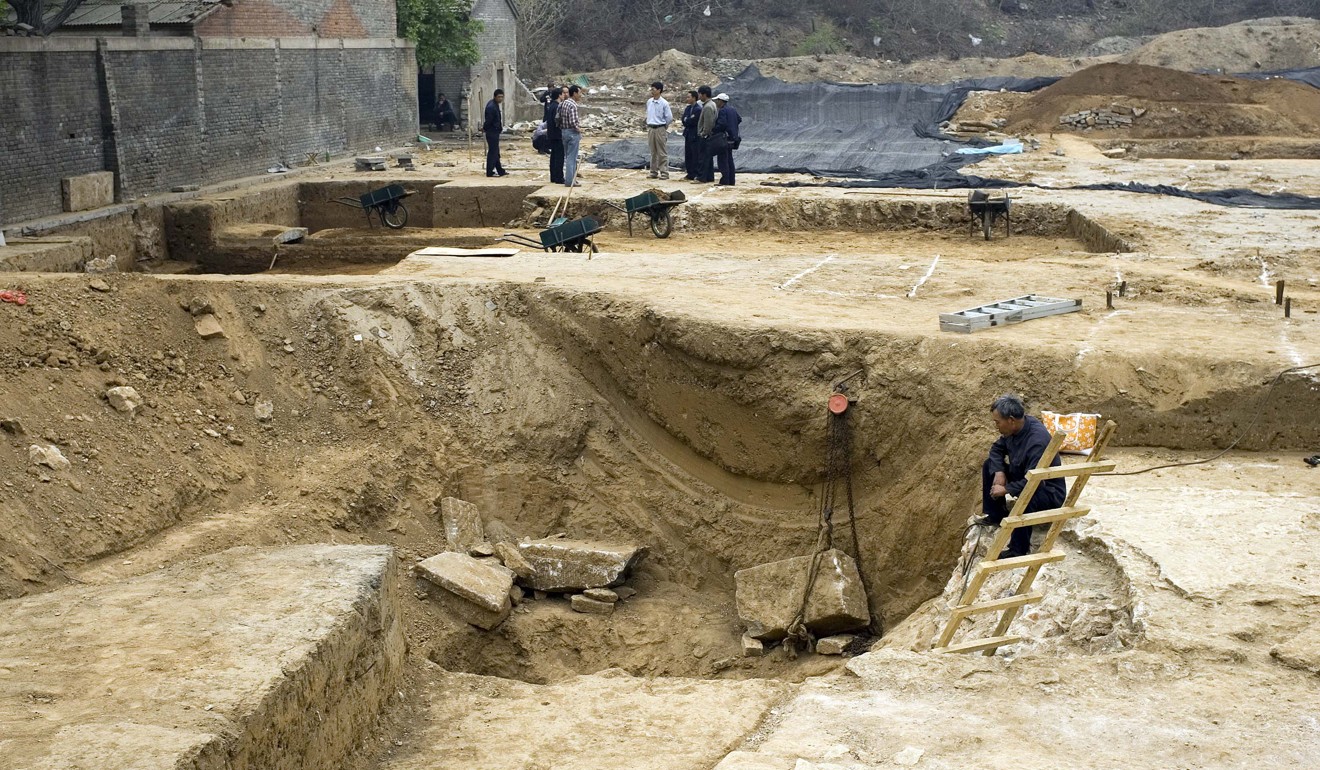 It is not just China's heritage that passes through Hong Kong. Gruber says looted antiquities from countries such as India and Cambodia also end up here, where they are whitewashed and shipped out with forged papers.
In 2012, the FBI brought down Subhash Kapoor, a well-known art dealer from Manhattan, who is awaiting trial in India. Kapoor is accused of smuggling and selling hundreds of stolen artefacts from India, The Indian Express reported. Many of these artefacts passed through Hong Kong, including a rare 900-year-old Shiva sculpture bought by the National Gallery of Australia, which was later returned to India in 2016.
Some experts are now worried that the Belt and Road Initiative might lead to a new wave of pieces arriving in Hong Kong from territories with poor law enforcement in Central Asia and the Middle East.
Meanwhile, the Chinese government has strengthened efforts to protect its long heritage, after decades of foreign occupation, civil war and Mao's Cultural Revolution led to the destruction and pillage of ancient sites. More than 10 million Chinese antiques are currently overseas, according to official figures quoted by China Daily. 
"Some of the biggest imperial tombs were looted in the past, and you could see … some really important relics displayed in stores," said Jiang Qiqi, curator of several exhibitions on Chinese art, and founder of the online auction aggregator ePaiLive.
Now, any object unearthed from a tomb belongs to the state, by law. But many sites have already been left empty – 95 per cent of tombs have already been assaulted, Chinese archeologist Lei Xingshan told The Guardian in 2012.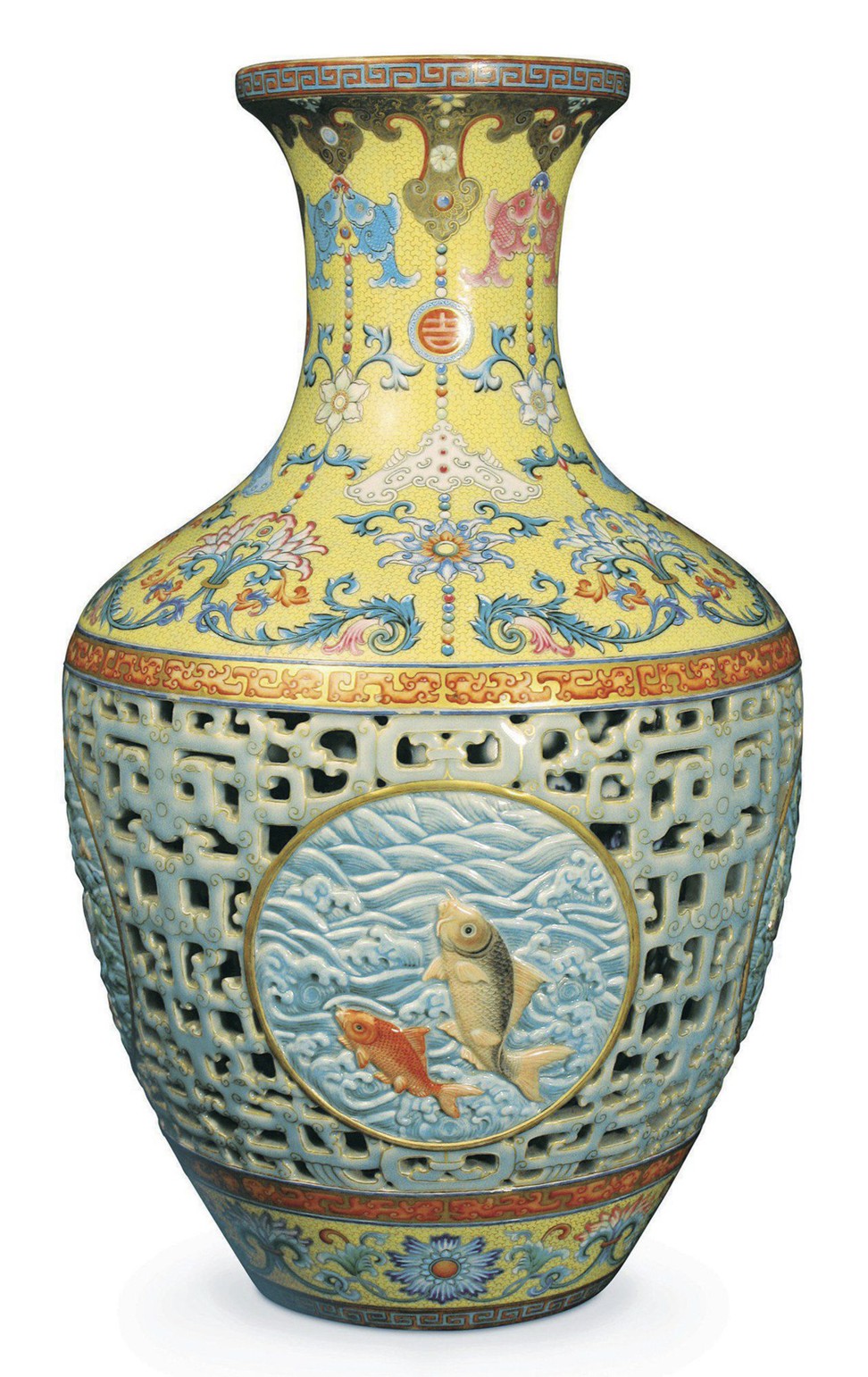 And China's looters have not quit. Last September, the police detained six tomb raiders operating in China's central Hubei and Hunan provinces. The leader of the gang had learned feng shui with the aim of locating unknown tombs, according to the Xinhua News Agency. Using feng shui, gangs could better guess the location of auspicious sites for tombs and their treasures.
The government has compiled a list of all the national relics in the country and strengthened the monitoring of relics, Jiang says. The Chinese government also enhanced regulation on the local auction market last year, banning the sale of any "stolen, pirated or plundered" artefact at any point of history. 
Antiques dealers say the measures are effective. "There's a lot of things that the smugglers won't try to pass through the Hong Kong border these days, and their number has been going down, as Xi Jinping clamps down on everything," said antique dealer Roger Schwendeman. Other observers, such as Ratcliffe of The Art Loss Register, are less optimistic.
And while supply from China may be diminishing, thefts of Chinese antiquities from European collections might rise. University of Glasgow's Smith says European museums have the best-preserved pieces, which might tempt more robbers. Kyoto University's Gruber suspects members of the People's Liberation Army are still helping to smuggle artefacts out of the country, and Chinese officials from different ranks are still "involved in the trade".
As Hong Kong ramps up its bid to become a global art hub, experts have called for the city to close its doors to the illicit trade of cultural property once and for all. "Only if Hong Kong implements comprehensive legislation regarding the trade, import and export of antiquities from China and the rest of Asia will Asian countries be able to protect their own national heritage effectively," says Smith.
(This article appears in the March issue of The Peak magazine, available at selected bookstores and by invitation)