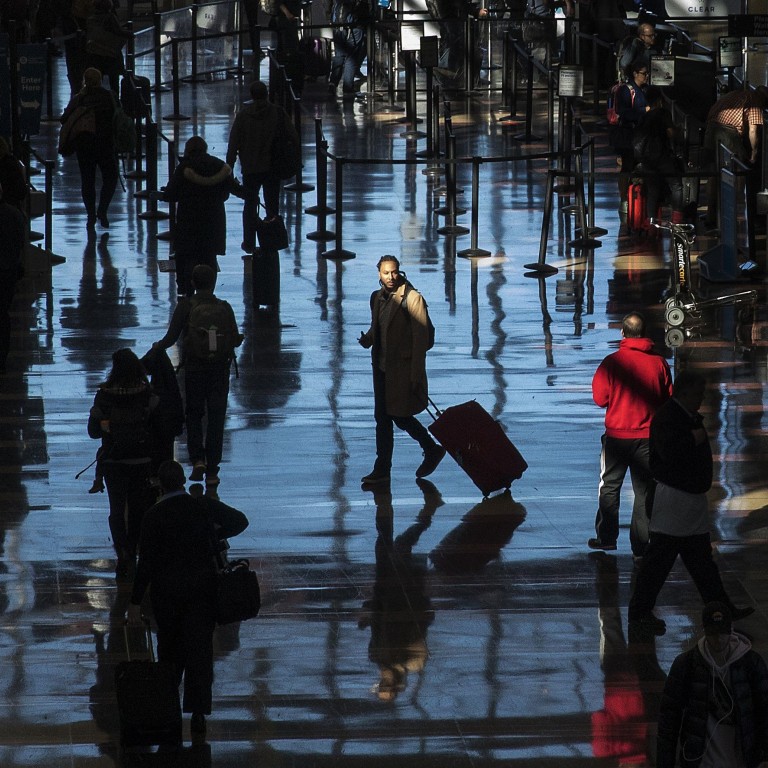 Opinion
Inside Out
by David Dodwell
Inside Out
by David Dodwell
Who are airlines kidding with their unrealistic ads when air travel is mostly a nightmarish experience?
Airline travel is not what it's made out to be by marketing and advertising wizards, as all of us have been scarred by many painful experiences
Surely airlines will be respected much more if their messages resembled their practical efforts to manage the painful reality of long-distance travel
Each long plane journey I take – and there are likely to be many of them this year as Chile chairs our Apec meetings – reminds me of the excruciating mismatch between the reality of global air travel, and the preposterous fairy tales spun by airlines' marketing and advertising wizards.
And I'm not talking about the awful Boeing 737 MAX tragedies that haunt deep parts of every air traveller's brain. I'm just talking about the normal numbing reality of air travel.
I have been provoked in recent months by two television advertisements in particular: one from Singapore Airlines that morphs from an elderly couple being served what looks like a birthday cake by the usual serene Singapore Girl, while sitting serenely on a lounger balanced on a massive rocky outcrop as the sun sets over a wide calm ocean, to the same elderly couple sumptuously bedding down in their first class Singapore Airlines cabin.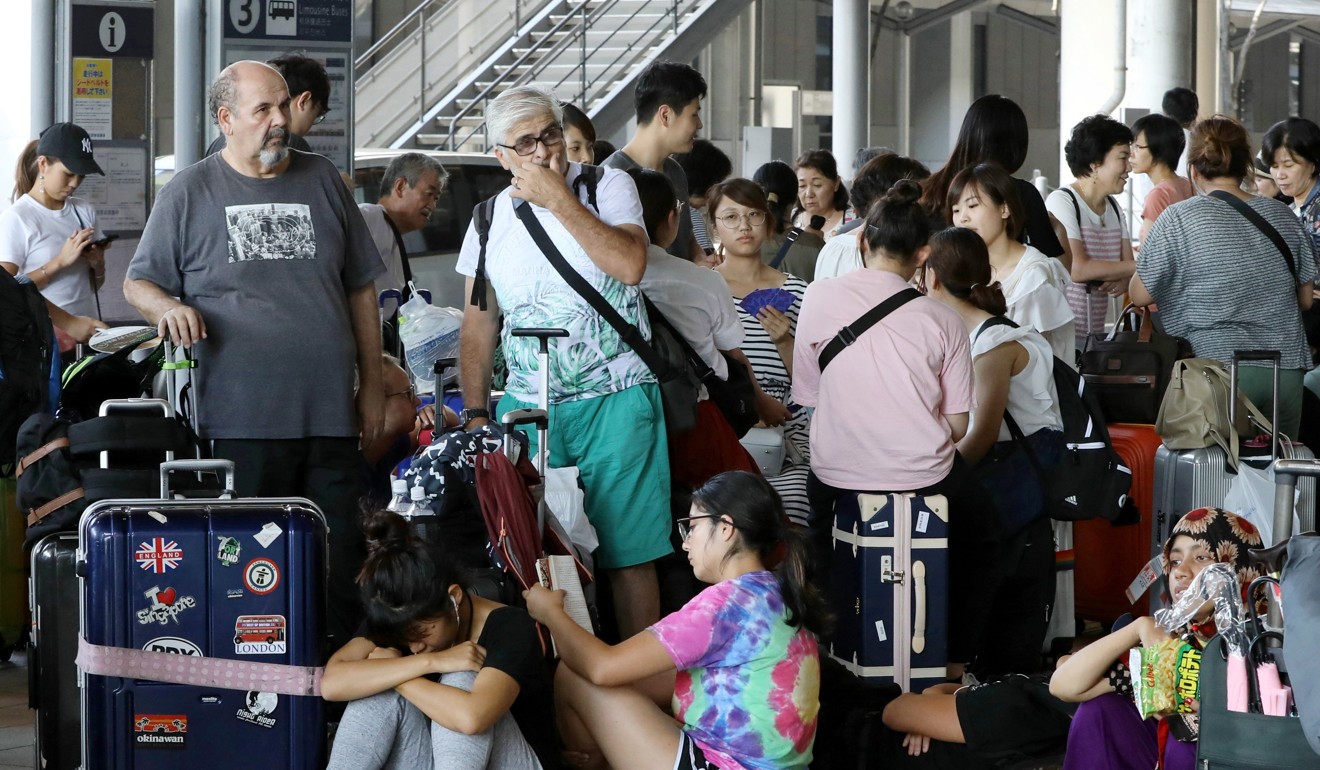 The second comes from Qatar Airways, and stars a beautiful young couple and their two cherubic children as they wander up stairways lined by stewardesses holding up twirling umbrellas, across sunset-toasted beaches, and onto gently bouncing clouds. The tagline: "The World Like Never Before".
Who do they think they are kidding?
Almost all of us in Hong Kong, expert air travellers all, have armloads of anecdotes and battle scars to illustrate the pains and indignities indelibly linked with air travel. No, we are not paying hundreds of thousands of dollars for a first class suite. Nor do we have access to the refuge of luxury airline lounges.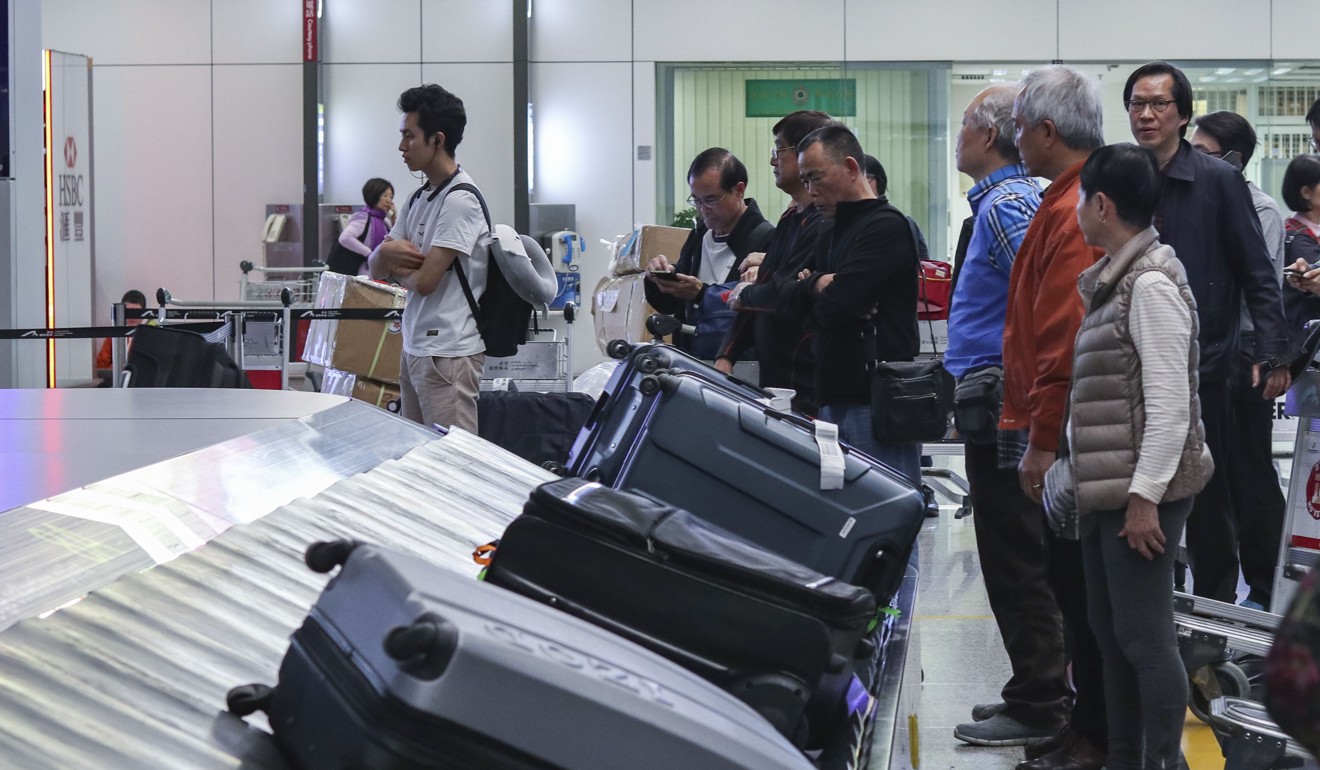 For most of us, an air journey brings together a unique combination of stress, aggravation, tedium and fatigue. This unique cocktail often generates dreadful experiences that are only amplified by each airline's preposterous marketing claims.
This angst-laden process begins with the challenge of squeezing a week's or month's necessities into a 20kg weight limit – and knowing, for example, that airlines like Emirates now strangle your hand-carry wiggle room by limiting that to 8kg.
Then comes the scramble to the airport, with fears of delay, worries over whether anything important has been left behind, and the lower lumbar stress of lumping the weight of a large dead dog on and off buses, trains or into and out of a scruffy taxi boot – only to join the economy-line scrummage once you have found check-in.
Does any one of us not have multiple dreadful memories of running the gauntlet of surly airport security, or wandering displaced through the zombie-zone called duty free shopping, or finding a seat near the gate around restless sleeping bodies sprawled across two or three seats at a time?
The behaviour of our fellow human beings seems never at its best in such anonymous, displaced circumstances. Watch the tight, polite smiles as fellow travellers jostle with each other for overhead luggage space, or climb over your legs in mid-flight expeditions to the toilet. My daughters still recall nightmares from the dreadful violent sucking sound of the toilet flush.
Surely human beings were never physically or psychologically designed to spend multiple hours so intimately jammed up alongside so many total strangers. The forced intrusion on deeply personal space for such sustained periods – the forced requirement to tolerate it – is surely the stuff of thousands of psychiatrists' theses?
And of course, journey's end is fraught with fresh sets of traumas: that anxious wait to discover whether your suitcase has arrived or is in one piece; the surly interrogation of immigration officials. People say we suffer jet lag, but I sense that much of what we describe as jet lag is in reality the accumulated stress of each stage of the air travel process.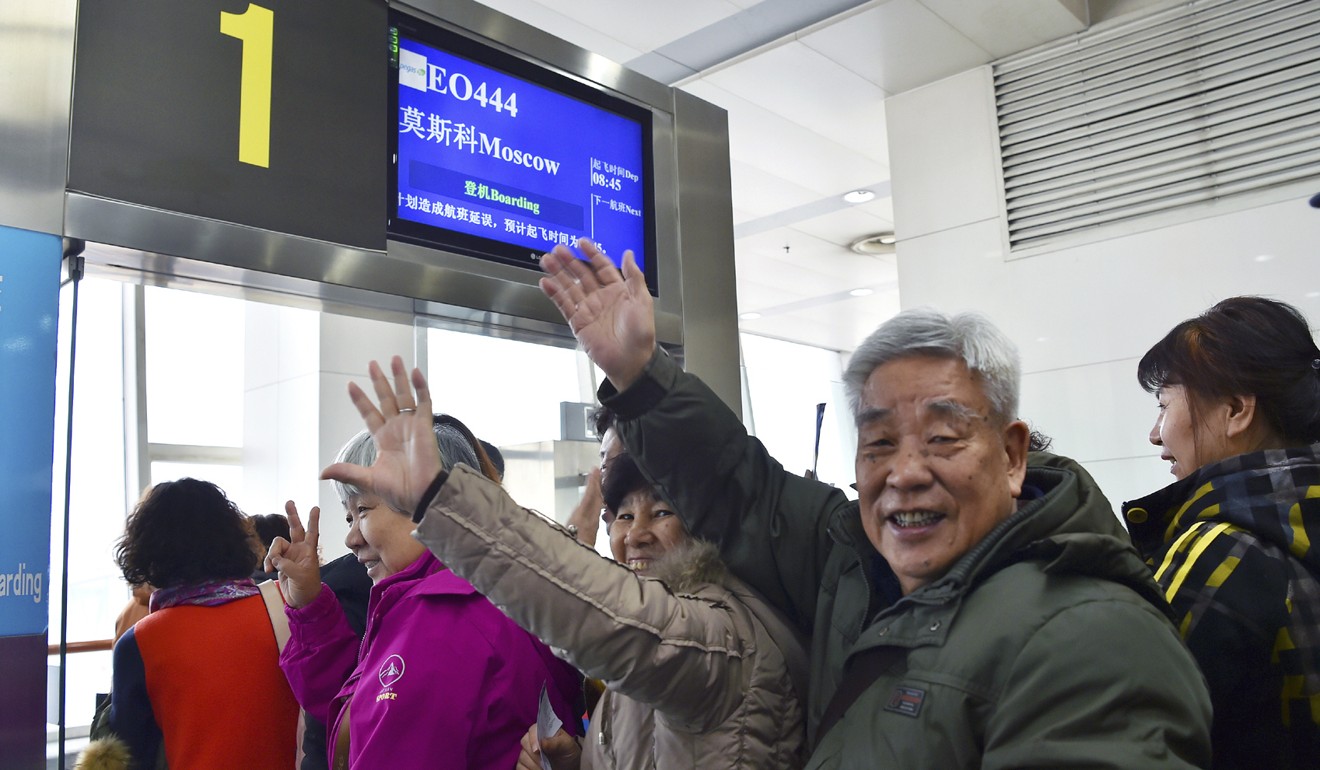 I have just finished a typical excruciating flight from San Francisco through Incheon back to Hong Kong on a combination of Delta (tagline: "Keep Climbing") and Korean Airlines (tagline: "Excellence in Flight"). The cabin crew were doing their best to wean us all through the inevitable discomfort of the journey, but I just wish their marketing people would create advertising materials that did not try to weave such preposterously unrealistic dreamworlds. I would respect them so much more if their messages resembled their practical efforts to manage the inevitable painful reality of long-distance travel.
Do I get any comfort from American Airlines' "Great is what we are Going For", or Thai Airways' "Smooth as Silk"? Am I in any way convinced by Air China's promise to "Land Your Dream", or that of China Eastern to provide "World Class Hospitality with Eastern Charm", or China Airlines' promise of a "Journey with a Caring Smile"?
Is is possible not to snigger over United's "Fly the Friendly Skies", or Japan Airlines' "Dream Skywards", or Philippine Airlines' "Asia's First, Shining Through", or British Airways' famously unhinged "The World's Favourite Airline".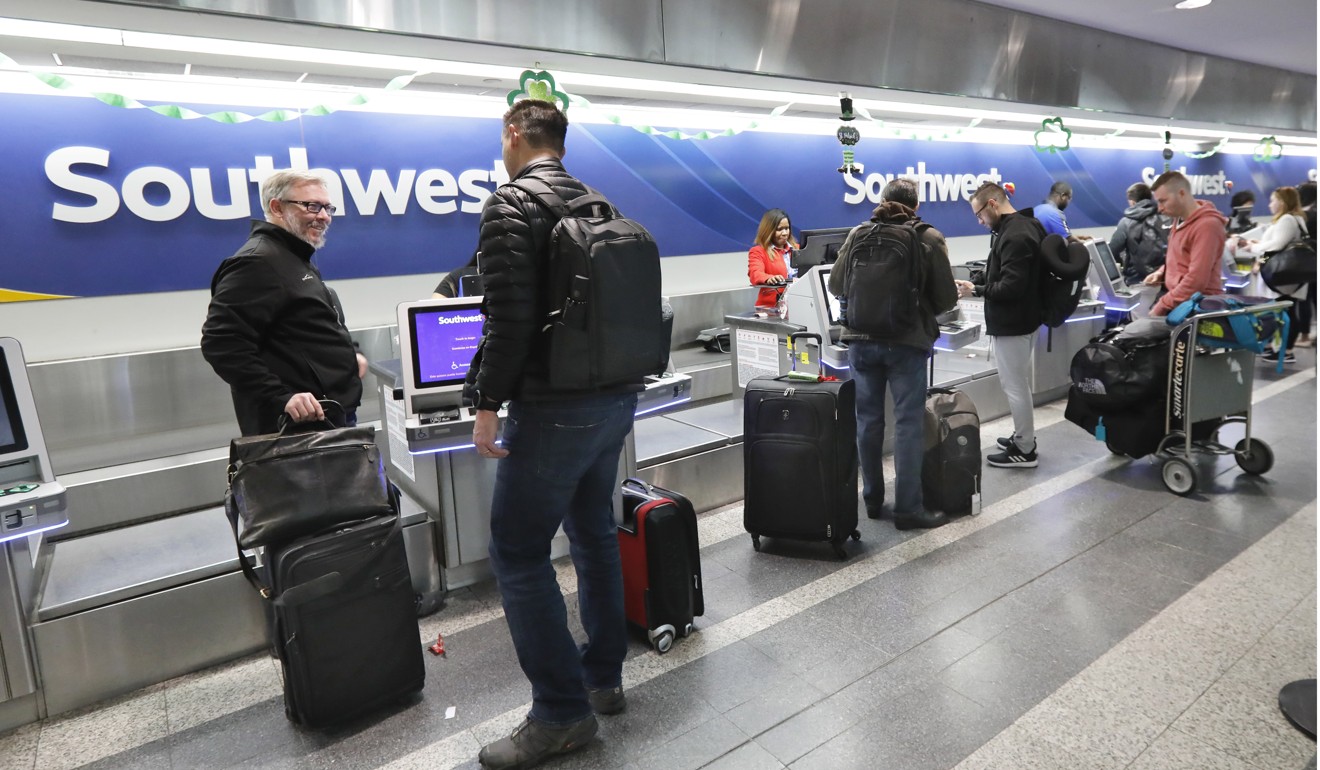 I have more respect for those airlines who keep their aspirations modest and factual: like Air Canada's patriotic appeal to "Fly the Flag", or Qatar Airways' unassuming "Going Places Together", or even Emirates' "Hello Tomorrow". There is something simple and modest about promising only to get me safely somewhere by tomorrow.
I am not entirely convinced by Air New Zealand's promise of "The World's Warmest Welcome", or Cathay Pacific's "Life Well Travelled", but at least they are not unhinged.
There is something stoically modest about Aeroflot's "Sincerely Yours", or Air India's "Truly Indian", or Garuda's "The Airline of Indonesia". What they lack in ambition they make up for by being well anchored to the reality that they each have some of the world's most awful service track records.
It does not take awful air crashes to tell us that airlines would serve us and their own credibility better if they stepped away from the fantasy worlds their adverts so implausibly weave, and instead focus on the many things they are doing to manage the inevitable multitude of painful experiences linked with international air travel.
David Dodwell researches and writes about global, regional and Hong Kong challenges from a Hong Kong point of view
This article appeared in the South China Morning Post print edition as: Selling lies at 10,000m