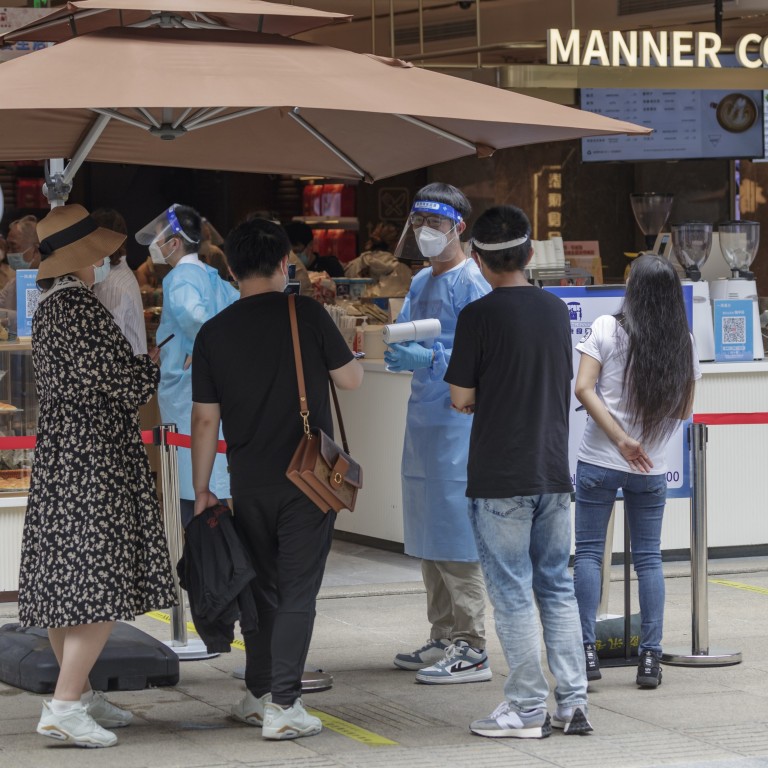 Shanghai reopening: small businesses roll up sleeves to rebuild after lockdown, counting losses and working towards new 'normal'
Small- and medium-sized businesses in Shanghai resume work after two months of struggle, but Covid-19 fallout will continue to take a toll
Many smaller businesses see the immediate future as a time to survive and rebuild, instead of branching out
Shanghai's small and medium-sized businesses are eager to make up for lost time as the city emerges from its two-month lockdown, with manufacturers cranking up production capacity to fill backlogged orders and restaurateurs prepping to feed the newly freed populace. But at the same time, business owners recognise that a return to normalcy will take time.
During the long hiatus, small manufacturers have arguably faced more pressure than larger manufacturing businesses in the automotive, life-sciences, chemical and semiconductor sectors, which were given priority in work resumption. As a result, many have suffered losses from missed deadlines, lost clients, cancelled orders, or an empty order pipeline.
Today, as more than 22 million residents living in infection-free, low-risk areas – 90 per cent of
Shanghai
's population of 25 million – are free to go out, manufacturers are gearing up to meet what they hope is pent-up demand.
"Our factory applied for work resumption at the end of April and resumed part of our capacity in mid-May," said Andy Song, account manager at Natural Skin Care Biotechnology, a cosmetics manufacturer based in Zhonggu Town industrial park in the suburban Qingpu district. "Today, we've resumed full capacity."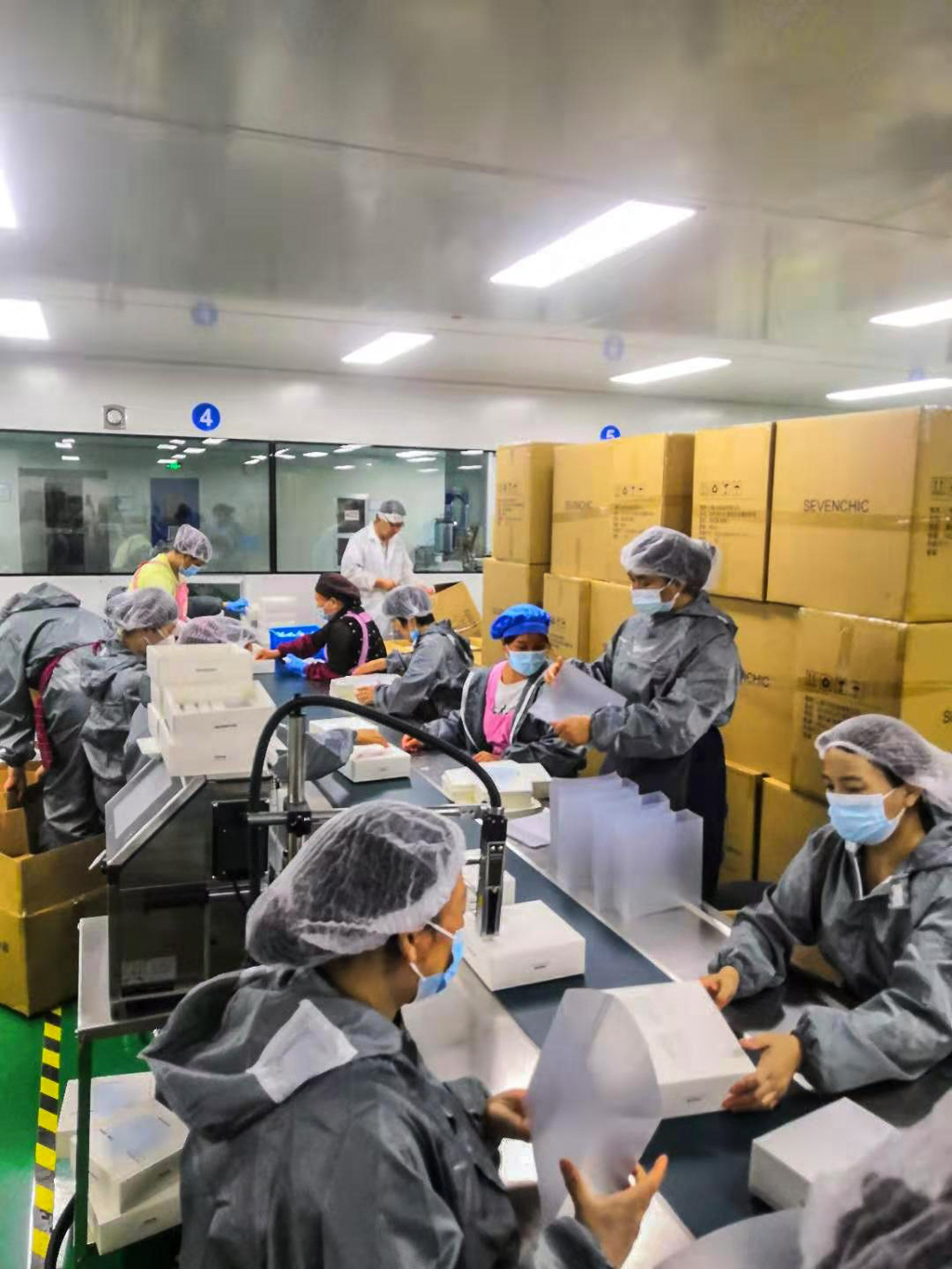 The factory of around 50 employees was only established last year and has 10 production lines. It researches, develops and manufactures products encompassing skincare, haircare and make-up.
"We were met with an immeasurable amount of loss because we were a new factory trying to establish our roots," she said. "With the upcoming 618 shopping festival, our production queues are in full swing to churn out orders for clients."
A perfume and fragrance manufacturer in Fengxian District is facing a different issue, according to an employee. The company may need another three months to work through a backlog of orders before things return to normal. During the lockdown, the company outsourced orders to partners in Zhejiang province and Guangzhou for the overseas clients that make up 60 per cent of its business, covering the added expense on its own dime to avoid breach of contract.
While the company was allowed to resume work during the lockdown, only around 15 per cent of its staff of around 260 people was able to enter the factory. Today, 80 per cent of employees were expected to return, she said.
"Now we are in a dilemma about taking new orders because we have yet to deliver previous ones," said the woman, who declined to be named because she is not authorised to speak to the media. "Some clients are using other suppliers, which is understandable."
The Communist Party's Shanghai committee and the municipal authorities promised a return to normality in
a statement issued on Wednesday to thank
the city's 25 million residents. "Shanghai will do its utmost to make up the lost ground caused by the virus outbreak," the statement said.
To achieve that,
the city launched 50 measures
on Wednesday to help get the commercial hub hack on track, including an order to have state-owned enterprises waive six months of rent for small businesses.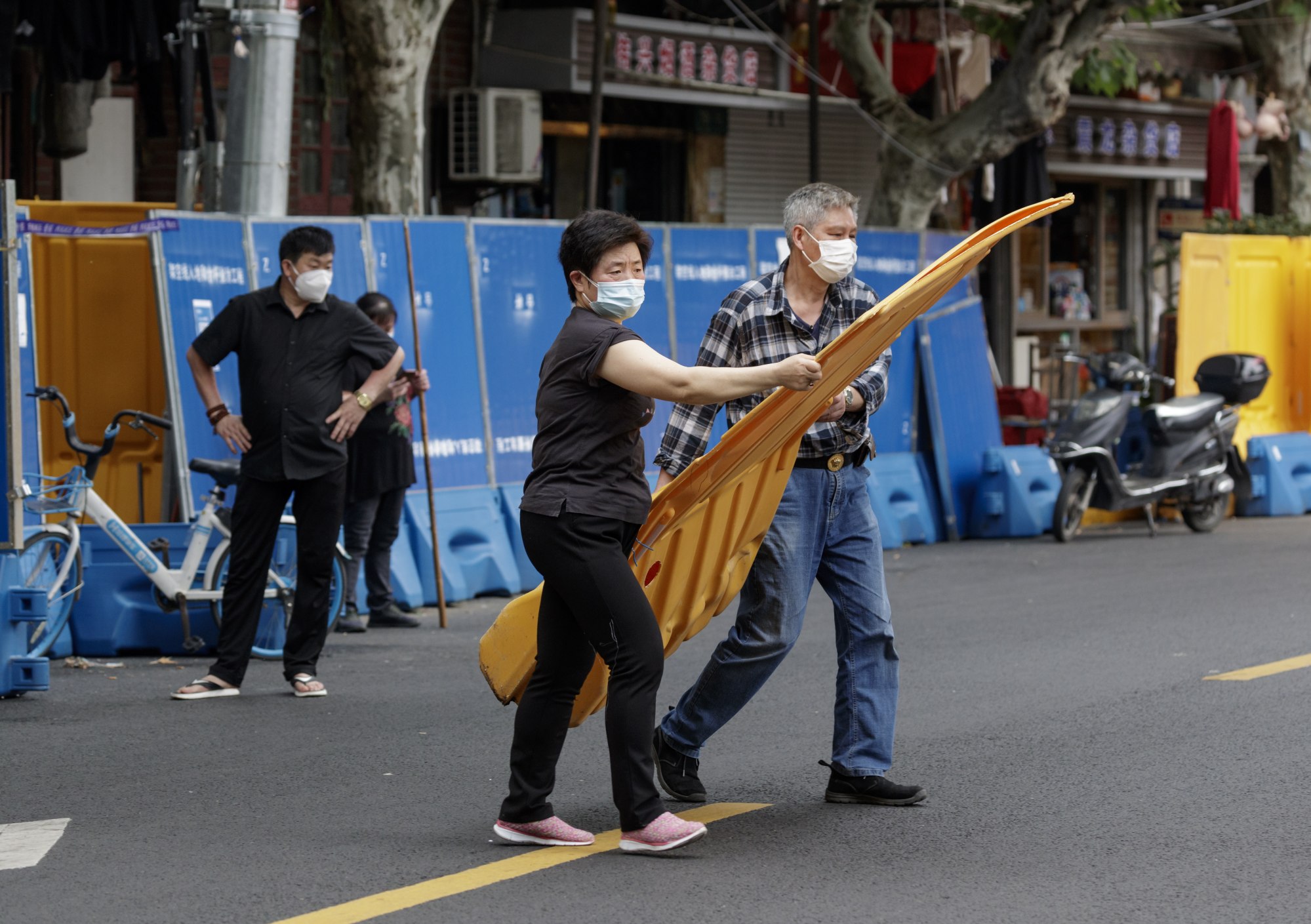 Many small businesses see the immediate future as a time to survive, instead of branching out. Before the lockdown, the perfume manufacturer had been planning to launch a new factory with 20 production lines for creams and lotions. Now it may delay the plan to next March given the current circumstances. "For the second half of the year, we want to ensure stability with the existing factory, and leave the new business to next year," the employee said.
In northern Putuo district, restaurants are only allowed to offer takeaway service so far. A waiter at Xiangshan Sea Food Restaurant said local authorities had yet to decide when the outlet could start serving dine-in customers.
Zhang Yixiang, a restaurant owner in Pudong, said he suffered losses to the tune of 200,000 yuan (US$30,000) due to the two-month lockdown.
"We paid the rent and salaries to the chefs and waiters to keep them," he said. "Businesses will remain weak in the remaining year as people are reluctant to dine out. The virus-prevention measures may kill thousands of small firms."
A manager of a branch of the Tai Huang Ji restaurant chain in Putuo said the policy turns away potential dine-in customers.
"They prefer eating in the restaurant rather than having food delivered to them," said the manager, surnamed Yang. "We have no choice but to await the green light from the local officials."