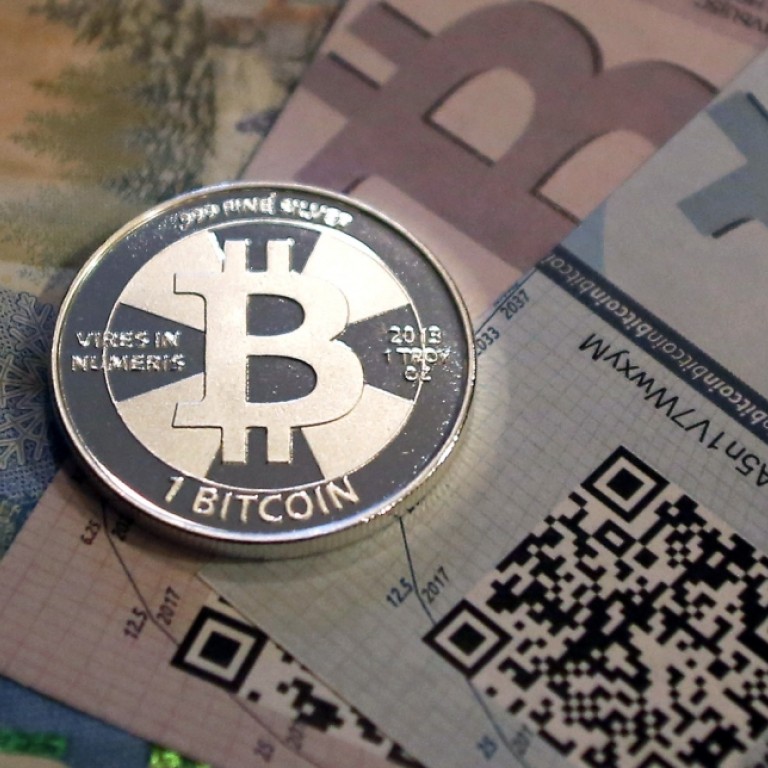 Update

|
Bitcoin value tumbles after BTC China exchange blocks renminbi deposits
BTC among first casualties, as value of the digital currency plummets after People's Bank of China orders third-party payment providers to stop using virtual money
Bitcoin prices have gone into freefall after Shanghai-based exchange BTC China yesterday blocked renminbi deposits, sparking a major global sell-off.
The blocking of deposits follows an order earlier this week from the People's Bank of China banning all transactions by third-party payment providers involving digital currencies.
A continued crackdown on bitcoin trading on the mainland prompted unconfirmed reports last night that the People's Bank of China had been hit by a "retaliatory" denial-of-service attack after people experienced problems accessing the bank's website. The bank could not be reached for comment.
The Shanghai-based exchange is the world's biggest, accounting for 40 per cent of global bitcoin trading. The move to extend the crackdown is widely seen as an attempt by regulators to regain influence over the notoriously volatile virtual currency.
The crackdown comes just weeks after two US senate committees hailed the benefits of bitcoin and the US Justice Department said it could be used as a "legal means of exchange".
"We essentially got notice from our third-party payment provider that they will discontinue accepting payments for us and new deposits," BTC China CEO Bobby Lee said. "We're still operating a bitcoin exchange in China, legally, and we're still allowing people to deposit and withdraw bitcoin and withdraw renminbi."
Mainland investors rushed to sell off their rapidly depreciating bitcoin, which were changing hands for as little as 2,011 yuan (HK$2,566), a collapse of more than 70 per cent from a high of 7,588 yuan in November.
On Monday, China's central bank ordered third-party payment platforms to stop giving clearing services to bitcoin, litecoin and other crypto-currencies before the end of January.
Following the issuing of the PBOC notice, the Hong Kong government reiterated its opposition to digital currencies.
"Bitcoin is not an electronic currency, nor is it an e-wallet [like an Octopus card]," Secretary for Financial Services and the Treasury Chan Ka-keung told lawmakers. "It is not qualified to become an electronic currency. Citizens should beware of it."
Chan added that bitcoin's price goes up and down like a roller coaster. "It is not suitable to use bitcoin for settling payments. The risk is very big, the government will continue to monitor its development and step up regulation if necessary," he said.
Video: What's Bitcoin and how does it work?
This article appeared in the South China Morning Post print edition as: Bitcoin hit by Beijing ban on clearing