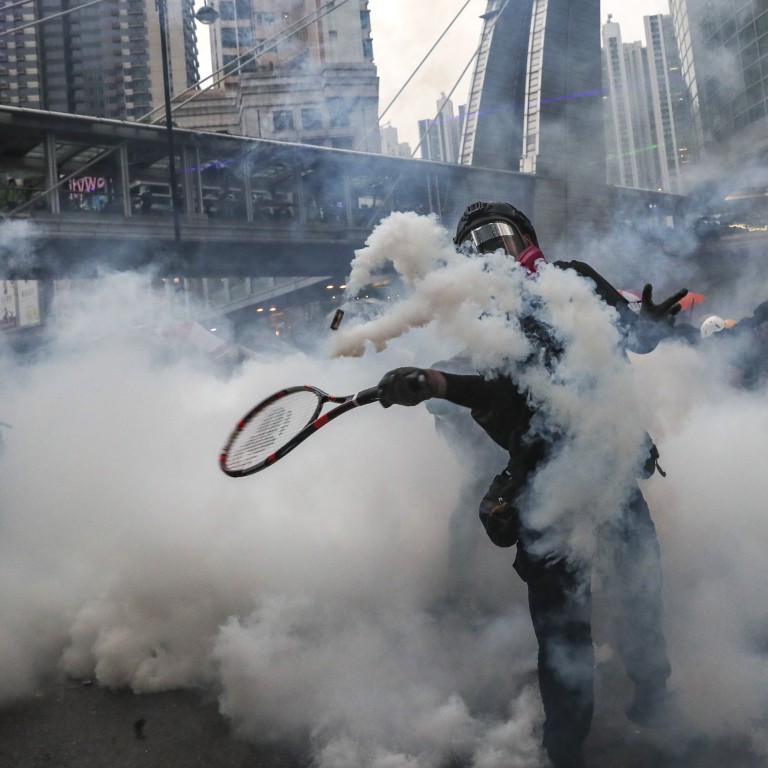 Hong Kong protests 2019 vs Occupy Central: after 79 days, retailers, investors, developers hit far worse by this year's demonstrations
This time, economy was already wobbling from trade war
Meanwhile, launch of the Stock Connect kept up market spirits in 2014
On Monday, Hong Kong's protests reached the 79-day mark, the point at which
Occupy Central
ended.
The ongoing protests have clobbered Hong Kong's economy – from its all-important property market and stock exchange to its shop owners and its banks – in a way the earlier pro-democracy effort did not five years ago.
There is no end in sight. But the deeper damage to business – potentially long-lasting in the international investment community – could not be any clearer.
Goldin Financial Holdings' abandoned the HK$11.12 billion (US$1.4 billion) purchase of a commercial plot at the former runway of the Kai Tak airport on June 11, two days after the first major demonstration, citing "social conflict and economic instability".
Overall property purchases – including homes, shops and industrial offices – registered with the Land Registry in June and July fell 24 per cent in the 79 days ended August 23 this year compared to Occupy Central.
Hong Kong's Financial Secretary
Paul Chan Mo-po
warns the city is on the brink of a recession and job losses. In contrast, in the fourth quarter of 2014 – during the Occupy demonstrations – the city's economy grew 2.6 per cent year-on-year.
Meanwhile, the Hong Kong Exchanges and Clearing – the operator of the city's stock exchange – has seen its initial public offerings and stock trading turnover shrivel up. So have merger and acquisition deals.
All of that – and more – is worse than five years ago. Why?
This time, Hong Kong's economy and its major players were already wobbly from the US-China trade war. There is also shocking violence.
Meanwhile, the economic pain is being spread around the town. Occupy focused on taking over streets of Central and a few other patches, whereas these protests have been in the airport, the subway, and many neighbourhoods of Hong Kong Island and Kowloon side.
And this time, there isn't a luckily timed boost for investor sentiment, which in 2014 was the newly launched Hong Kong-Shanghai Stock Connect that allowed investors to trade in one another's markets.
"The 79 days of protests in 2014 were [mostly] peaceful, although the protesters may have occupied many major roads," said securities brokerage Hantec Pacific's managing director Gordon Tsui Luen-on. "The current protests have been more violent, which have hit investors' sentiment harder."
Hong Kong's Hang Seng Index, which tracks the share prices of 50 blue chip companies, has declined 4.8 per cent in the 79 days from June 9 – when an estimated one million people took to the streets – and Monday. During Occupy, the benchmark fell 2.75 per cent.
Average daily turnover has tumbled 31.3 per cent year-on-year to HK$79.37 billion between June 9 and Monday, according to stock exchange data.
In contrast, average turnover rose 37 per cent year-on-year during the fourth quarter of 2014 to HK$80.13 billion – boosted by the launch of the Stock Connect.
The low trading interest and weak stock market valuation have led to the 200 companies that have pending applications to float shares in Hong Kong to ask their bankers to hold their deals.
The result is an 87 per cent plummet in initial public offering funds raised to US$2.62 billion in the 79 days to Monday with 28 deals, compared to US$19.63 billion raised by 49 firms in the year-earlier period, according Refinitiv.
In August, there was only one small IPO deal, which was the littlest since 2012.
By comparison, IPOs during the 79-day protests in 2014 declined 39 per cent year-on-year, with 26 deals raising US$7.19 billion.
No mega deal was cancelled during the Occupy protests, while this year has seen three deals killed.
They include two mega IPOs.
ESR Cayman, Asia-Pacific's largest warehouse landlord, shelved its US$1.2 billion IPO plan on June 13, a day after the clash between police and protesters outside the Legco – Hong Kong's mini-parliament. And in July, brewer Anheuser-Busch InBev cancelled the US$9.8 billion IPO of its Asia unit Budweiser in Hong Kong because it could not get the valuation it wanted, which would have been the largest IPO worldwide this year.
"We are helping about 40 corporate clients who want to list in Hong Kong. However, none of them wants to go ahead with an IPO at the moment as the market sentiment was down and the valuation they can get now would be 20 to 30 per cent lower than six months earlier," said Clement Chan Kam-wing, managing director of accounting firm BDO.
"Back in 2014, we did not have clients holding up their IPOs. At the time, some customers even visited the protesters in their camps and took pictures … This time, the masks-wearing protesters have banned people from taking pictures and occupied the airport for days," he said.
Lived-in home prices saw a 2.2 per cent growth during Occupy Central, versus only an increase of 0.3 per cent for the period of June 9 to August 23, according to Centaline Property Agency.
"The impact on the property market from the latest social unrest is definitely more severe than in 2014," said Donald Choi, chief executive of developer Chinachem Group.
Hong Kong developers are either cutting selling price by up to 10 per cent if they choose to launch their new projects, or postpone their marketing, especially for upmarket or luxury developments.
Some homebuyers and investors have cancelled deals.
In Yuen Long, a district in the northwest New Territories, where white-clad men with sticks and metal rods beat up commuters – including protesters – on July 21, flat prices at a popular residential development Yoho Town dropped by as much as 4 per cent.
"Many flat viewing activities have been stopped on weekends because of the protests," Louis Chan, vice-chairman of Asia-Pacific at Centaline Property.
In Yuen Long in particular, the drop in income on year "is in proportion to the extent of drop in transaction volume", which is around 20 per cent this month so far in Yuen Long and at 28.7 per cent last month, said Ken Wong, deputy regional sales manager in Yuen Long at Centaline Property Agency.
As of August 26, 44 transactions of used homes have been recorded in Yuen Long in August, down 20 per cent from 55 in the same period last year. In July, there were 72 transactions, down 28.7 per cent from 101 last year.
Wong said the biggest difference between the Umbrella Movement and the current social movement is that the current movement has lasted longer and shows no signs of stopping.
"This time, it has also become more about different districts," Wong said.
In 2014, protests only took place in the business and shopping districts and Admiralty, Central, Tsim Sha Tsui and Mong Kok. But many of the violent clashes between police and protests in recent weeks took place in many other residential districts.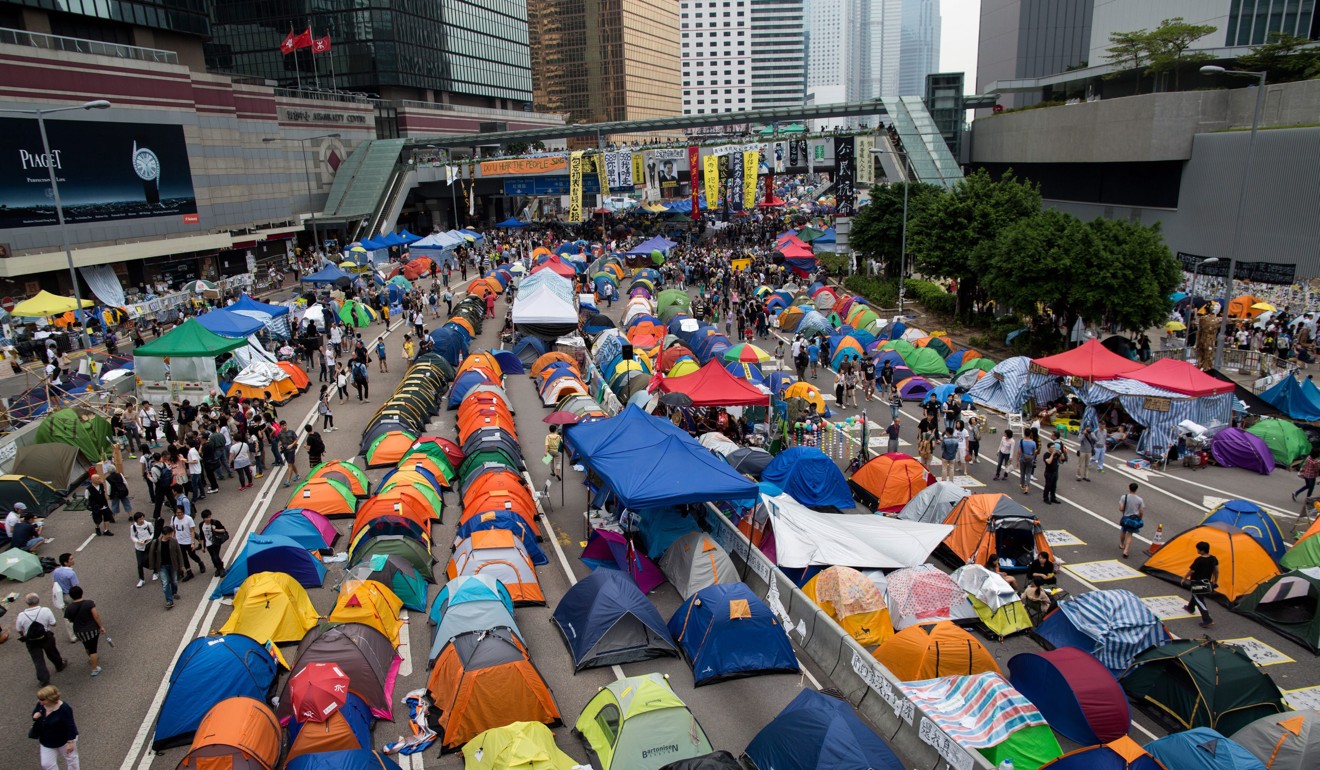 Meanwhile, the retail sector is reeling.
The Hong Kong Retail Management Association last week said most of its members suffered a 50 per cent sales drop in the first three weeks of August. Sales dropped 6.7 per cent in June year-on-year.
It warned many retailers will have to let go of staff or go under if the unrest worsens, and called on landlords to charge half rents for six months.
In Admiralty, where the embattled Chief Executive Carrie Lam's office and the Legislative Council are located and where protesters congregated and blocked roads multiple times, Keith Lin, a 65 year-old employee at Impact Computer in Admiralty Centre building, said sales in June and July plunged some 40 per cent.
"We've had to close up twice due to the protests," he said. "Even on normal days, business has slowed."
On the tourism front, the combined bookings from mainland and overseas inbound tour groups dropped by half in August when compared with the same period last year, according to the Travel Industry Council.
"Very few bookings are coming in for September and beyond," said its spokesperson. "Some travel agents have asked their staff to take no pay leave. Tourist guides are the hardest hit."
Everyday outflows of money have picked up, according to two international transfer apps.
Money leaving the city more than doubled than coming in during July and August, according to UK-based TransferWise. The company would not give specific figures, but said that for every HK$2.11 that left the city in July, just HK$1 came in. This month, it rose to HK$2.56 leaving for every dollar that came in.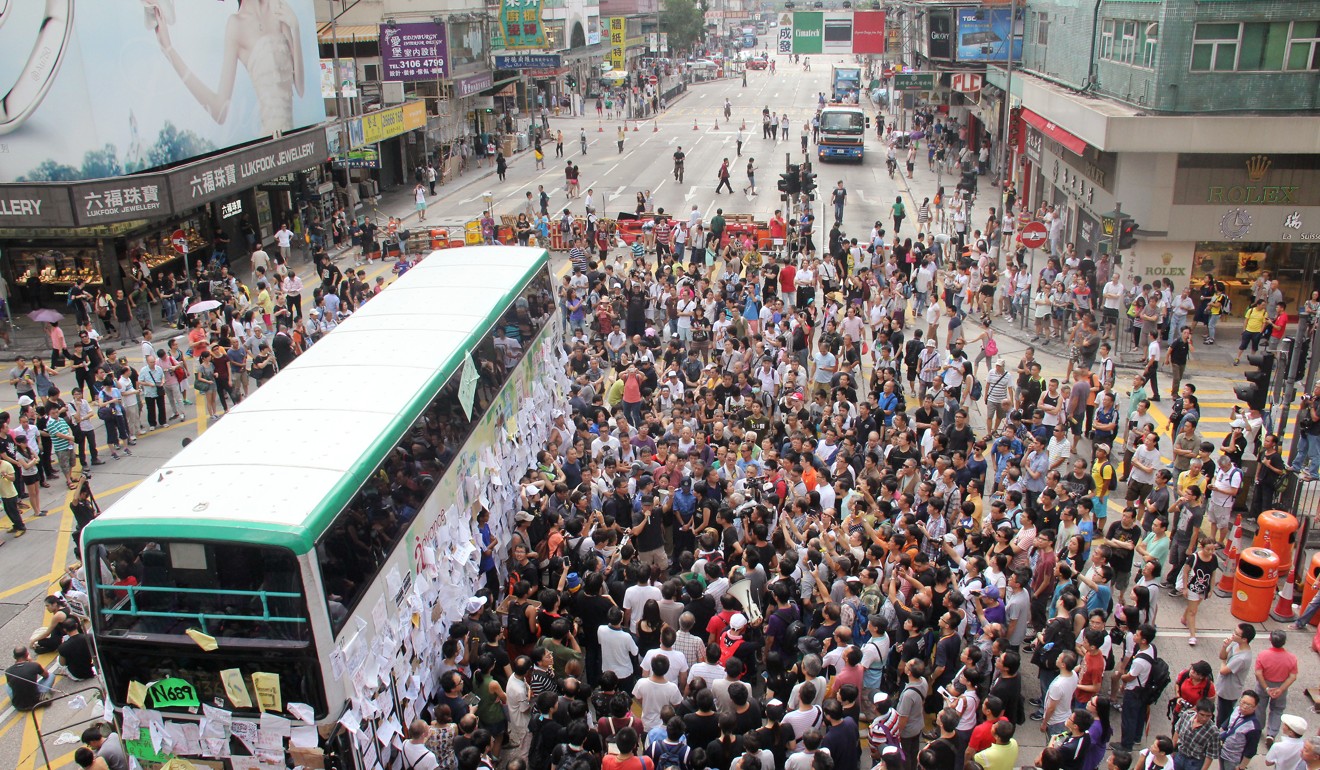 The outflows mark an increase from an average HK$1.35 leaving for every HK$1 coming in to Hong Kong each month since September.
"It is possible that global currency volatility and the situation in Hong Kong are contributory factors," said Venkatesh Saha, head of APAC and Middle East expansion.
Vistra's Christine Tan, managing director, Trust Services Asia, for private clients based in Singapore, said that thanks to the protests, she had been receiving numerous requests from clients about migrating their trusts out of Hong Kong to safer jurisdictions.
"Families with substantial wealth are very nervous, about being based in Hong Kong – they are making the most noise," Tan said, adding that among families originating from the mainland, their concern about the future of Hong Kong has been there from the first day.
Some businesses, however, report business is up due to the special needs of protesters.
Dragon City dispensary, a pharmacy in Mong Kok, reports an increase in sales of saline solution to combat the effects of tear gas.
Additional reporting by Lam Ka-sing, Joy Pamnani, Daryl Choo Louise Moon and Ryan Swift