Stocks
Get more with myNEWS
A personalised news feed of stories that matter to you
Learn more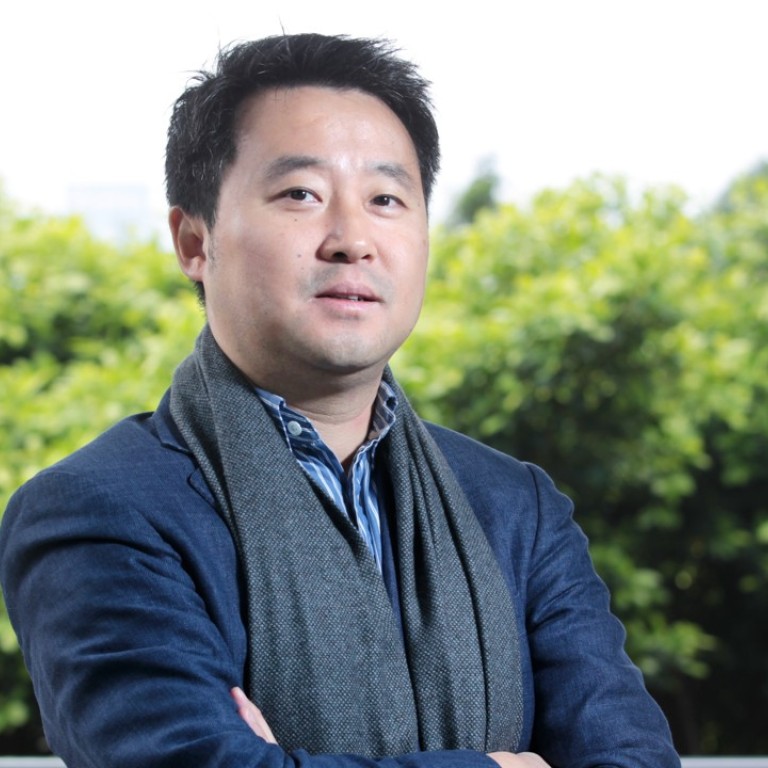 Cogobuy shares extend plunge as trading resumes
Trading in Cogobuy shares were halted last week, following a claim by short seller Blazing Research of discrepancies in its finances, an allegation which Cogobuy refuted.
Shares of Cogobuy Group, the e-commerce platform accused by a short seller of fabricating its finances, extended their declines on the Hong Kong stock exchange when they resumed trading after a five-day suspension.
Cogobuy shares jumped as much as 5.1 per cent when trading resumed to HK$8.20, and then immediately began a downward spiral, declining by as much as 11.9 per cent to a 20-month low of HK$6.87.
Trading in the company's shares were halted last week, following a 58-page report by short-selling firm Blazing Research, which predicted that Cogobuy's shares would plunge to as low as HK$0.53 each, claiming there was a "significant discrepancy" between the company's reported financial results and its filings to China's State Administration for Industry & Commerce (SAIC).
Cogobuy refuted Blazing's allegations in a May 29 filing, saying that Blazing's report merely cited filings of six of Cogobuy's 11 operating subsidiaries in China. Additionally, Cogobuy said that most of its transactions took place in Hong Kong, whereas the SAIC filings cited by Blazing represented only a minority of its revenues from its Chinese subsidiaries, ranging between 4 to 8 per cent of its revenues since 2014.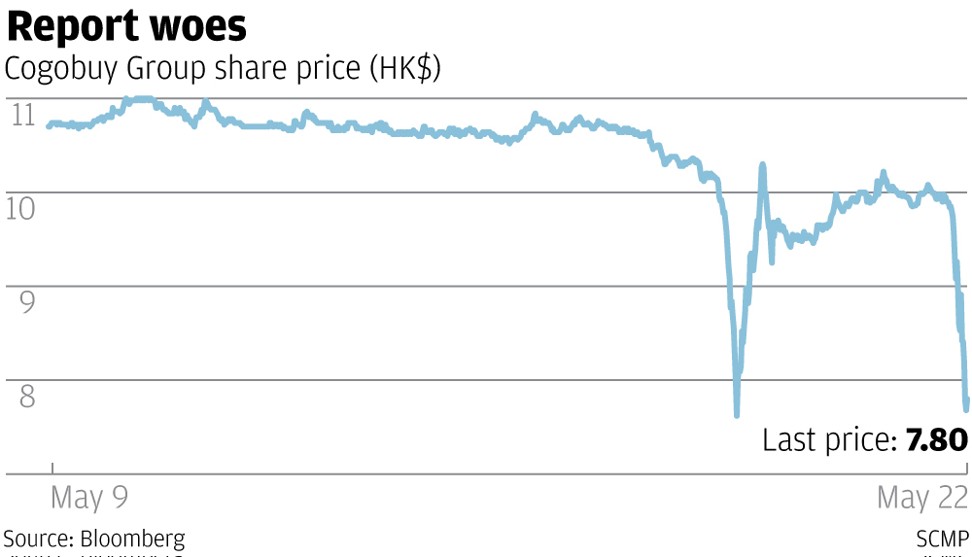 Short sellers profit by selling stocks high, and then buying them back at lower prices to pocket the difference. They typically release damning research or make allegations of financial scandals to nudge the stock prices of their target companies into decline.
Cogobuy is the latest in a string of Chinese companies targeted by short sellers in recent months. In March, China Huishan Dairy saw its stock price plunge 85 per cent, triggered partly by a damning report by Muddy Waters' claims that the company was "worth close to zero".
Hong Kong-listed AAC Technologies, which supplies components to Apple Inc., saw its stock take a beating with a slide of 11 per cent after short-seller Gotham City Research raised doubts about the company's accounting practices. AAC denied the claims and called them "inaccurate and misleading."
Blazing also claimed that Cogobuy's online platform had been down for a week without any maintenance in April, and thus received little online traffic. The cogobuy.com website had indeed been affected during an upgrade by Microsoft Azure, Cogobuy said, but emphasised that most parts of its website remained in full operation and that the site was regularly updated with new product lines, inventory figures and contacts.
This article appeared in the South China Morning Post print edition as: Cogobuy shares extend declines