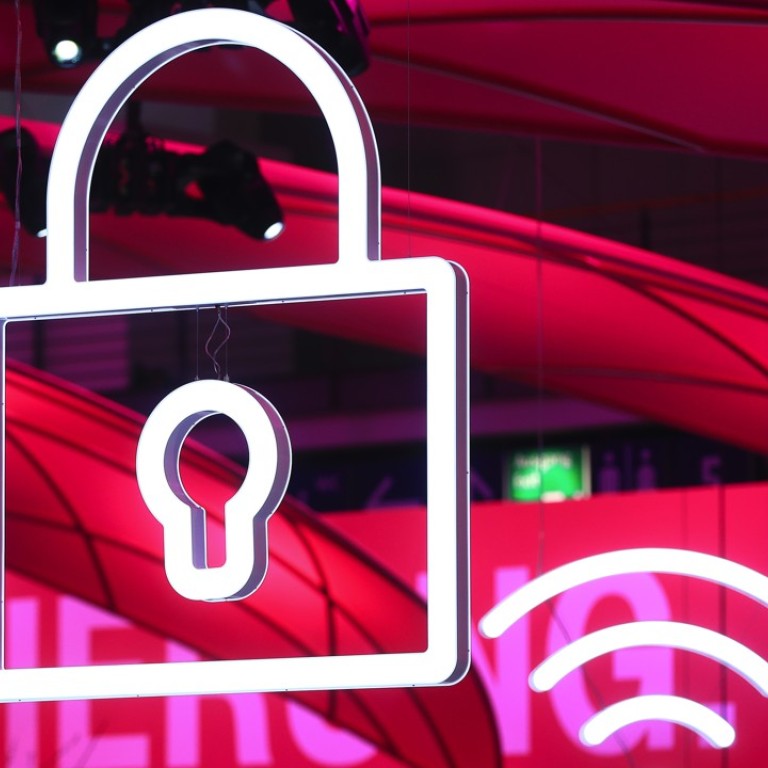 Successful digitalisation critical for future of Hong Kong economy
The authors of a new report on global digitalisation discuss its findings in the context of Hong Kong and mainland China
For over a decade companies have been urged to "digitalise" or risk getting left behind.
The specific technology innovations introduced by the digital revolution such as mobile, apps, "the cloud", Big Data, and 3D printing, are shaking up businesses globally.
The digital journey has passed a frontier into a land that no longer distinguishes between digital and business, as these are now unavoidably linked.
However, in this passage a fracture is being revealed: top corporate leaders across the globe are insufficiently directing the digitalisation of their companies. For many of these leaders the impact of digital on their firm is at best confusing and at worst unclear.
To support business leaders globally – executives and boards alike – in their effort to digitalise, the international business school INSEAD, in collaboration with the boutique business and marketing consultancy this fluid world, have issued a report, "Directing Digitalisation: 11 Guidelines for Boards and Executives".
The concepts covered in this report are discussed below in the context of Hong Kong and mainland China.
The imperatives of a changing business environment:
An essential starting point on a company's digital journey is a thorough and grounded understanding of how digitalisation impacts the external business environment.
This view and assessment is critical in determining the direction of a company's thinking and future action. The economy and business in Hong Kong are likely to be impacted by digitalisation in four fundamental ways.
Hong Kong has long served a key role as the bridge between China and the rest of the world, managing trade and investment flows both ways.
As a result Hong Kong has become a host to many international corporate headquarters, as well as Chinese companies. However, the importance of this strategic position is now threatened as China is opening its borders connecting directly to the global economy, a trend greatly enhanced by digitalisation. Hong Kong must realise this and reinvent the role it plays in the local and global economy.
Hong Kong is one of the world's largest banking centres, with 70 per cent of the top 100 banks having a presence there.
It's an economy heavily dependent on an industry facing a tsunami of challenges caused by disruptive solutions from fintech companies providing software based financial services.
This could prove positive to Hong Kong's local and global financial positioning, but only if the territory takes a leadership position in the ongoing disruption in financial services and banking.
Mainland China, looking to jump ahead of global technology hubs such as Silicon Valley and London, is proving to be a strong contender in the race to become the centre of global fintech innovation and adoption.
Hong Kong's considerable investment in the development of human resources can greatly work to its advantage in an increasingly digital economy. Given its "one country, two systems" principle, there is no reason why its education system should not be ranked among top performers such as Finland and Singapore. To achieve this Hong Kong must show a similar commitment to equipping its youth with the appropriate mindset and skills to lead in the digital economy.
There are more than 300,000 small and medium-sized enterprises in Hong Kong that make up 98 per cent of the city's business, employing almost 50 per cent of the private-sector workforce.
Innovation in emerging technologies is an opportunity for these small enterprises to improve productivity, collaborate and expand their reach through e-commerce, hopefully turning some of them into global players. These enterprises in mainland China are to be seen as competition, but also as an opportunity due to the privileged relationship Hong Kong enjoys with China.
Managing the impact of digital on an organisation:
The organisational implications of digital are multiple and far reaching. Once a company's leadership has understood this, it can focus on its most fundamental task: a radical review of the firm's mission, both industrially and geographically.
This implies that digitalisation must be driven by the board and its executives, and not by a specific function such as the IT department.
Rather than searching for a blueprint or benchmark to guide them through digitalisation, leaders are well advised to define their own digital road map.
Multinationals such as AXA, Bank of America Merrill Lynch and BNP Paribas will take a centralised approach to defining their digital road map.
The task for their employees in Hong Kong is mainly to adapt a global digital initiative to local needs and realities.
Similarly, Chinese companies will own the creation of their own digital road map, and adapt it to the needs of their large and complex market.
Key local Hong Kong businesses such as the health and beauty retailer AS Watson Group, and SMEs in Hong Kong must take responsibility for the creation of their personalised digital road map, uniquely adapting it to their key markets' aspirations and opportunities.
Strategic formulation and execution in a digital world:
Once a company's mission and positioning in the digital world is established full attention can be given to strategy formulation.
Your business strategy in the digital age is a continuous process, with strategy formulation and execution happening simultaneously, benefiting from a seamless and immediate feedback loop, ability to act in real-time and change direction when necessary.
This requires a reversal from the top-down approaches to strategy formulation and execution, to a team-based approach, fuelled by the continuous collaboration and ongoing conversations across the organisations' many layers – shareholders, boards, executives, managers and "frontline" employees, as well as customers.
China's culture of focusing on the group, and managing a network of relationships (guanxi) is likely to play well in the digital economy where community-based thinking and collaboration is a necessity for success, and could help overcome some of the challenges caused by the hierarchical nature of Chinese firms.
Digitalisation also entails exploring new business models, new market segments and revenue streams.
Leading organisations will regularly launch ambitious experiments, learn from these, rapidly take the insights on board, and launch new initiatives, in search of a sustainable competitive position.
Firms can learn valuable lessons from Alibaba who has capitalised on the opportunities brought about by digitalisation. The firm has since become one of the most successful organisations globally, leaving Hong Kong with the challenge to produce its own brand of digital powerhouses.
Digital, like every revolution, can be viewed either as a catastrophe or as a world of opportunity that can lead organisations to attain unprecedented levels of innovation and competence.
Digitalisation ought to be seen as ensuring if not enhancing future economic relevance and allowing clear differentiation for Hong Kong in the global market place. This requires a true commitment to fundamental change, rather than sporadic initiatives to digitalisation.
As with any large-scale economic, organisational and cultural change, digitalisation will never take hold unless top leaders drive it. Success depends on a reshaping, if not a disruption, of traditional leadership practises and organisational structures. Business in Hong Kong must be driven by open-minded and proactive leaders, supported by flat, integrated and agile organisations.
Once committed we are convinced that boards and executives in Hong Kong will rapidly understand the new opportunities that lay ahead, and achieve the radical changes required to capitalise on them.
Liri Andersson is a guest lecturer at INSEAD and the founder of this fluid world; and Ludo Van der Heyden is the chaired professor of corporate governance and professor of technology and operations management at INSEAD
This article appeared in the South China Morning Post print edition as: Digitalisation is key to success