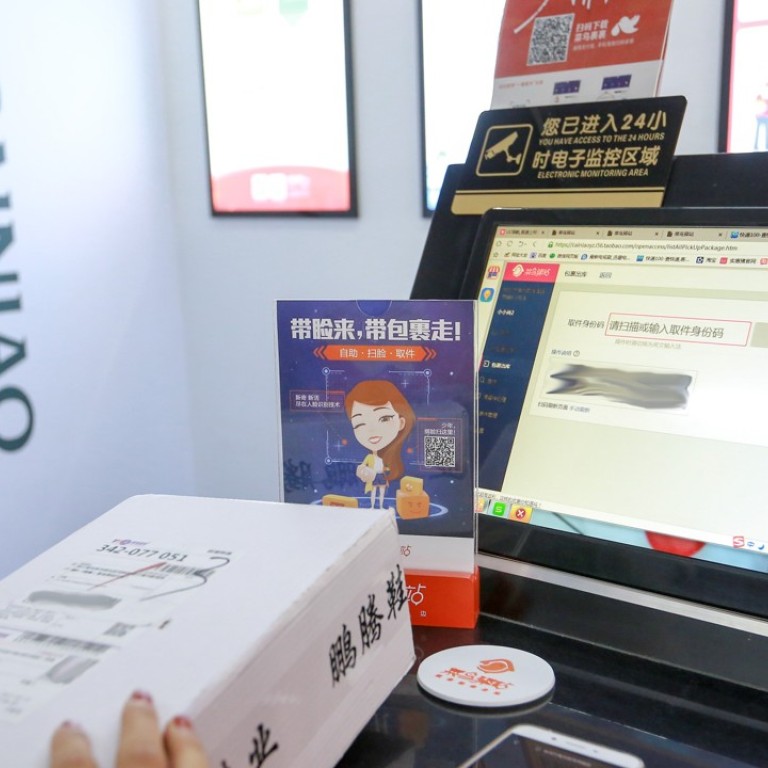 A Chinese employee works at a delivery centre of Cainiao Network, the delivery arm of Chinese e-commerce giant Alibaba, in Hangzhou city. Photo: Imaginechina
Cainiao and SF Express to resume data sharing after China's State Post Bureau intervenes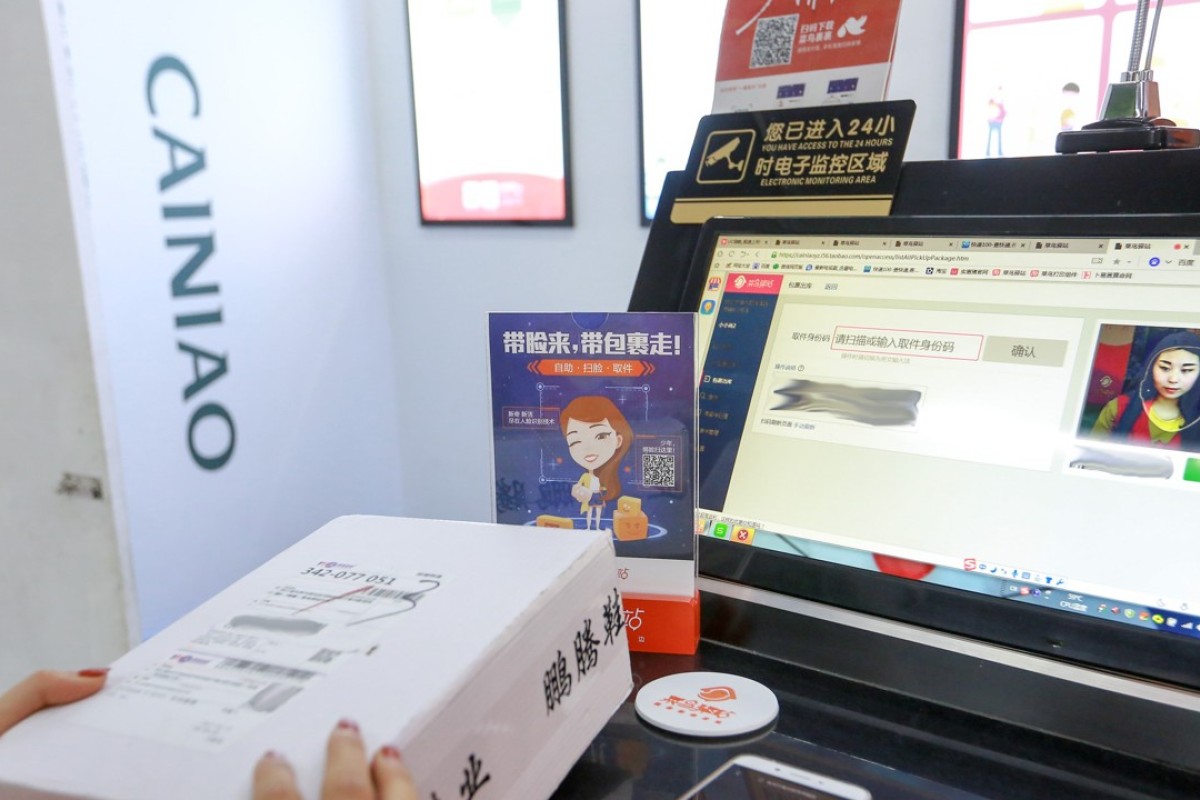 A Chinese employee works at a delivery centre of Cainiao Network, the delivery arm of Chinese e-commerce giant Alibaba, in Hangzhou city. Photo: Imaginechina
Cainiao, the logistics affiliate of e-commerce juggernaut Alibaba, and China's largest private courier SF Express will resume data sharing following an intervention by China's State Post Bureau, ending a data standoff between both companies that could have impacted over a million merchants and consumers on Alibaba's e-commerce marketplaces.
The spat between the two companies began on Thursday, with SF Express refusing to provide data required by Cainiao for increased security verification on deliveries deposited into its Fengchao self-service pick-up lockers. SF Express claimed that Cainiao wanted data on shipments that did not originate from Alibaba's e-commerce marketplaces and stated that complying may breach consumer privacy, and thus walled off data to Cainiao.
In response, Cainiao removed SF Express as a shipping option and advised merchants to select alternative delivery methods. SF Express is one of 16 courier companies that partner Cainiao for deliveries.
On Saturday, the State Post Bureau of the People's Republic of China released a statement stating that both Cainiao and SF Express have agreed to resume business co-operation and data sharing following a meeting with the bureau, in light of protecting the interests of consumers and maintaining market order. The data sharing resumed at noon on Saturday.
"As long as customers are served, it is a good thing, there is no disadvantage from the two companies working together," Weibo user SihuoIT commented.
The standoff previously left merchants and consumers on Alibaba's Tmall and Taobao unable to track packages sent by SF Express within the e-commerce platforms, and resulted in a surge of inquiries, Cainiao said. Alibaba owns the Post.
"Cainiao takes a collaborative approach towards logistics. We are committed to developing an open and collaborative data platform to enhance the efficiency of the logistics industry," Cainiao stated in a statement on Friday.
Merchants and consumers alike expressed disappointment over the spat. Merchants stated that the data blockage resulted in a lack of records in parcel dispatches, which posed a risk to their e-commerce business as consumers could refuse to pay up even if they had received their items.
Consumers had also bemoaned that they could not opt for delivery with SF Express for their purchases on Tmall and Taobao, which is known for its premium and reliable courier services.
China's burgeoning e-commerce industry has seen consumers rely on online commerce for everything from clothing to electronics and even fresh produce.
But the industry is also grappling with problems such as bogus transactions, and counterfeiters who collude with couriers in replacing imports with bootleg products, all of which are problems that require data transparency to resolve.