CES
Get more with myNEWS
A personalised news feed of stories that matter to you
Learn more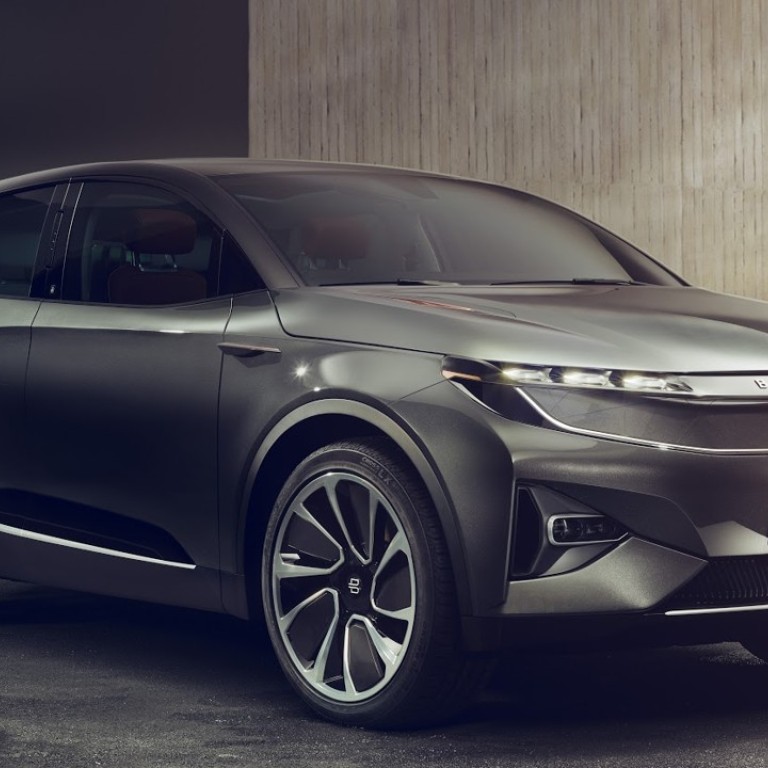 Chinese-backed electric car start-up Byton woos CES with model 40pc cheaper than a Tesla
Byton, led by former BMW executive Carsten Breitfeld and Infiniti China head Daniel Kirchert, has unveiled its concept SUV at the CES technology trade show in Las Vegas
Byton, a Chinese-backed electric car start-up, plans to challenge
Tesla
in the US with a mid-sized SUV that features Amazon's voice assistant Alexa and a 49-inch, edge-to-edge dashboard display.
The company is touting it as the first "smart intuitive vehicle" and a digital living room on wheels, and it will cost about 40 per cent less than a Tesla Model X.
Byton, led by former BMW executive Carsten Breitfeld and Infiniti China head Daniel Kirchert, unveiled its concept SUV at the
Consumer Electronics Show (CES)
in Las Vegas on Sunday.
The model will go into production and sale next year in China, and hit American and European markets a year later.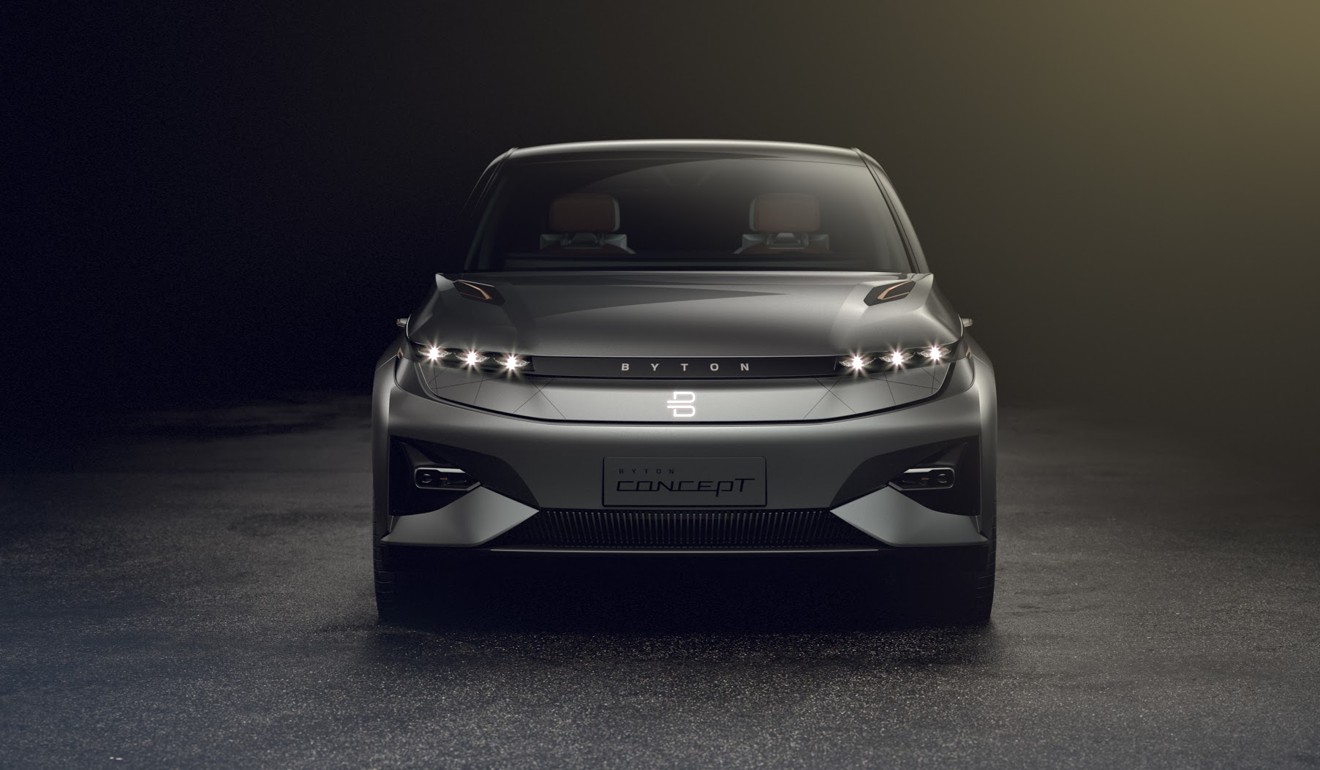 The car also features facial recognition access, real-time monitoring of health vital signs, hand-gesture control and cloud-based data storage.
The Byton will be able to drive itself in situations such as traffic jams and be able to handle most driving conditions from 2020.
"Leveraging technology is the essence of the brand Byton," said Kirchert, the company's co-founder and chief executive, at the launch event in Las Vegas.
"We are building the next generation of smart device, building time to connect and to relax."
Byton is one of a few dozen electric car start-ups to have sprouted in recent years after the Chinese government started handing out special manufacturing permits to firms other than more traditional players.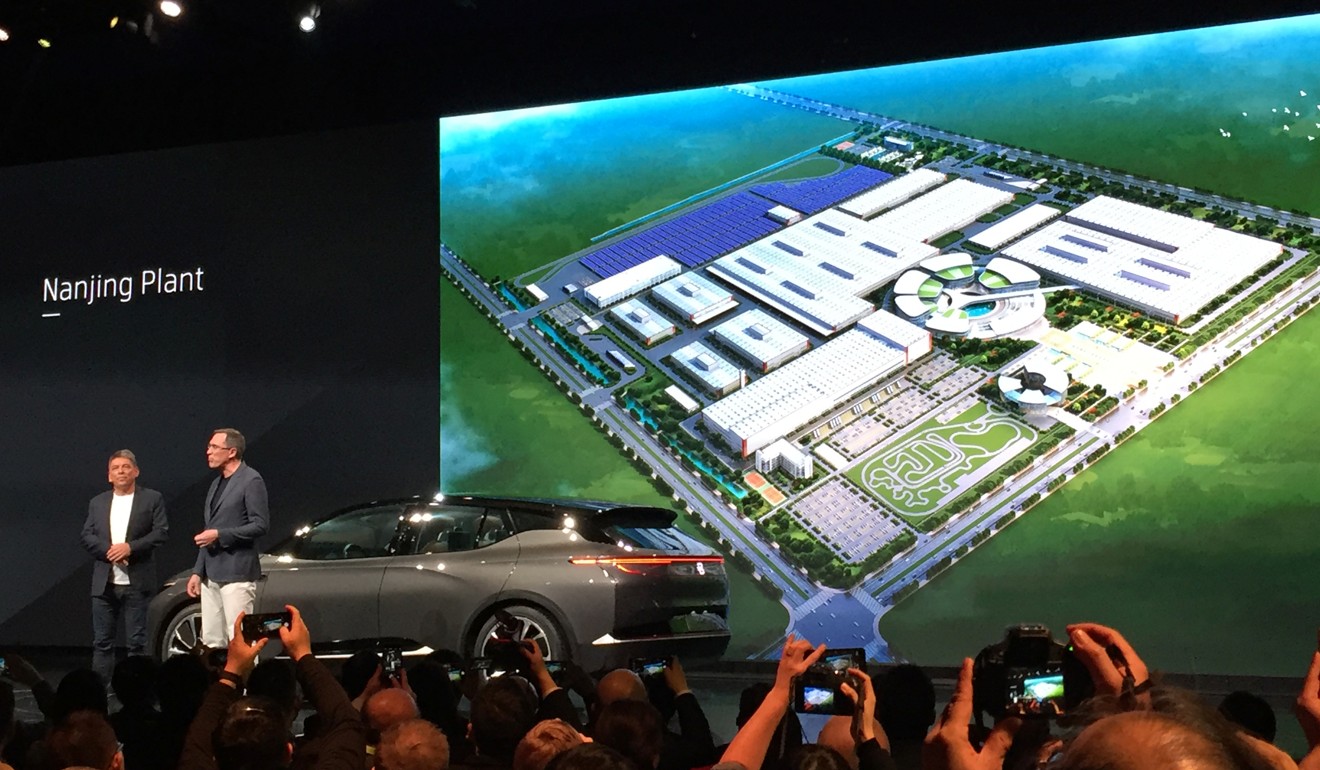 To encourage sales, the government offers research and development grants and consumer subsidies, and has exempted new-energy vehicles from ownership quotas in its bigger cities.
China is the biggest market in the world for both traditional combustion-engine vehicles and electric vehicles.
The government is also making a big push to develop
artificial intelligence
(AI) and related advanced computing technologies as part of a broader strategy to upgrade the nation's manufacturing capabilities.
AI and facial recognition are some of the technologies that are being integrated into cars, which are seen as a captive market because motorists and commuters spend hours each day on the road.
Engineering aside, financing may prove just as vital for the car-making start-ups as they seek funds to put their prototypes into mass production.
"Money and talent are the two most important core assets if start-ups are going to make it in the century-long business," said Yale Zhang, managing director of Shanghai Automotive Foresight. "The better funded, the bigger chance they will be the last ones standing."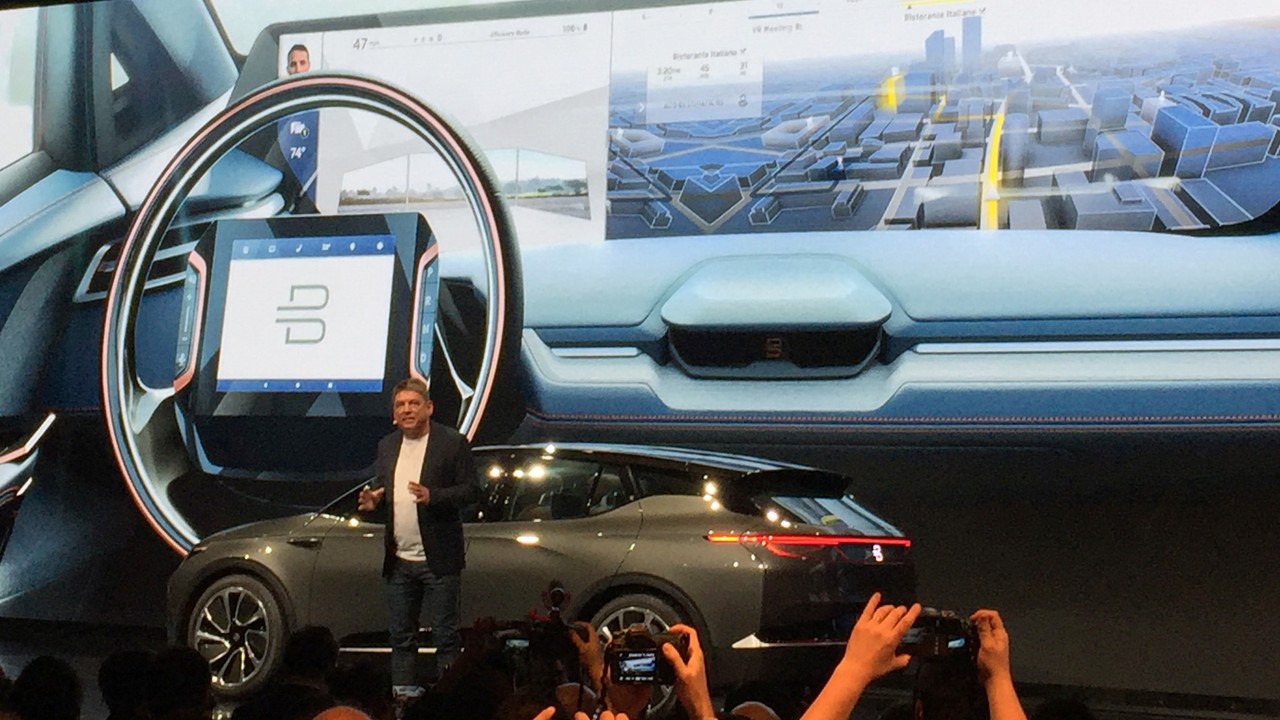 Byton completed its last round of fundraising in August, reportedly raising US$240 million from outside investors including Harmony Auto, Auto Investments, League Automotive Technologies, Legend Capital and an industrial investment fund in China's eastern Jiangsu province, among others. The company's first plant is in Nanjing, the capital of Jiangsu.
Chinese carmakers have tried for years to crack the US market, finding little success to this day.
Whereas companies like General Motors and Chinese-owned Volvo Cars are exporting China-made vehicles for sale in the US, Chinese car brands themselves have little presence in North America. And while quality has improved over the years, there are still concerns surrounding the reliability of Chinese cars, similar to how Japanese and Korean car brands had to overcome initial scepticism from consumers when they first entered the US market.
"I wouldn't stay away from it just because it's Chinese, if the price point is right or if there is a feature I want that I couldn't get anywhere else," said Keith Williams, 53, who lives in Philadelphia, Pennsylvania and owns a Mini Cooper, Jeep, Dodge Durango, and a number of motorcycles.
"US$45,000 is a bit over my price range, but something like this with autonomous driving is probably a very good deal."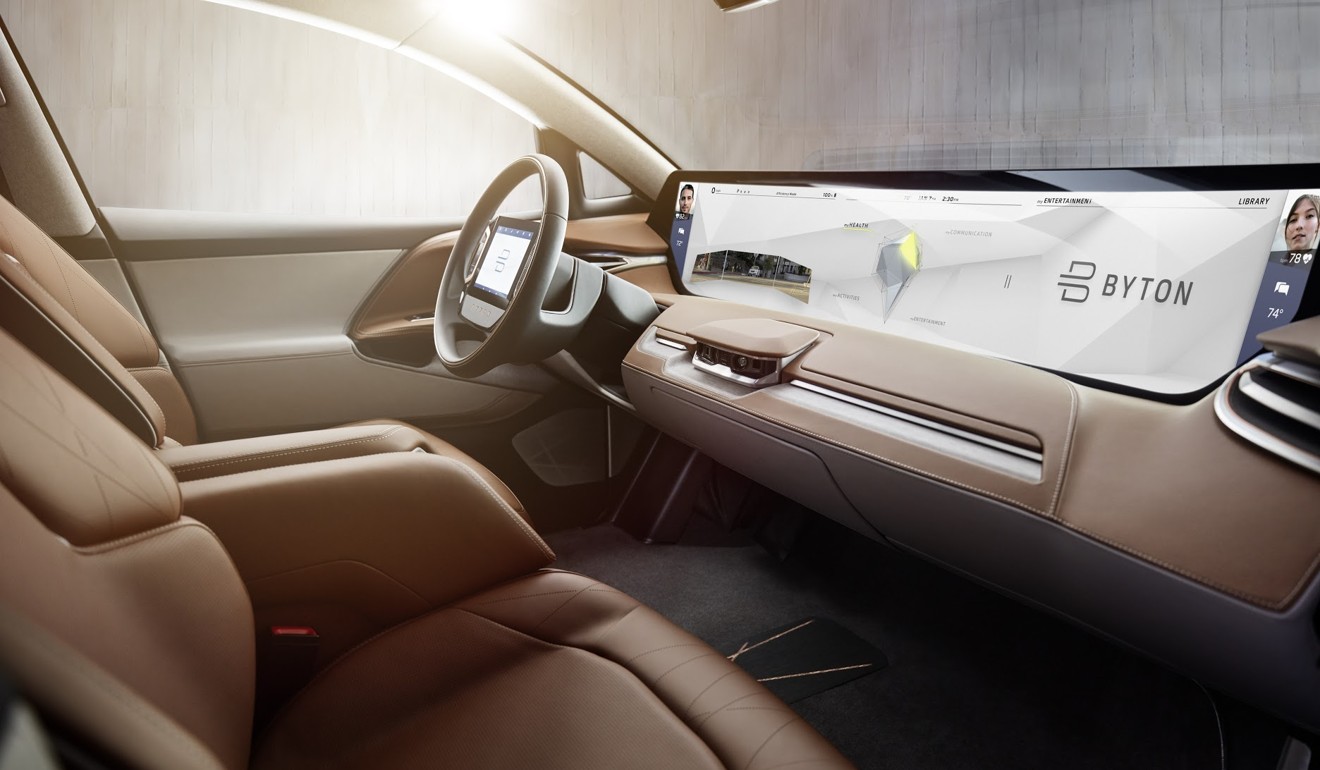 At the CES presentation for Byton, the company drove its prototype down a runway onto the stage – very slowly – with Breitfield and Kirchert stepping out of the car to applause.
"I don't know any Chinese car brands, but I know people who have bought Chinese motorcycles and have been unhappy. They break down, they don't last, it's a quality issue," said Adam Landa, 57, an executive with an electronics company who lives in Florida and drives a Porsche Boxster.
"My big concern is how will I know they will still be in business, how do I know I can get parts, how do I get service, how do I know the car is reliable."
This article appeared in the South China Morning Post print edition as: Chinese start-up takes on Tesla with smart car