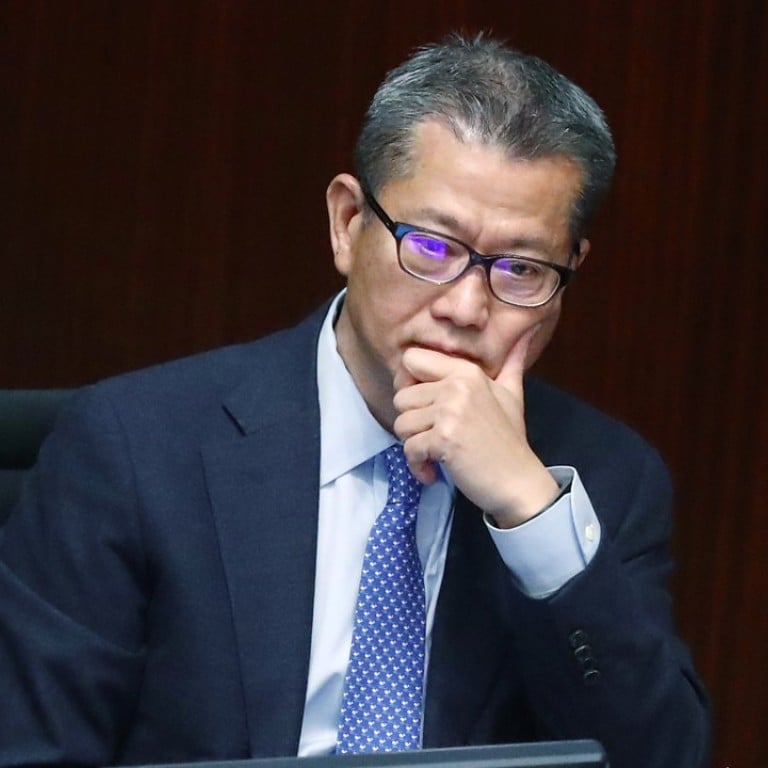 Opinion
Inside Out
by David Dodwell
Inside Out
by David Dodwell
This budget week, let's not squirrel our massive reserves away for another year
It is time for some out of the box thinking about how we can better deploy our US$217.3 billion reserve to achieve community goals
When Carrie Lam Cheng Yuet-ngor's first budget is unveiled on Wednesday, it will be important for us all to savour what it feels like to be in a lucky place.
As Financial Secretary Paul Chan Mo-po sits on reserves estimated at HK$1.7 trillion (US$217.3 billion), and ponders over whether – or indeed how – to deploy a budget surplus around HK$160 billion, take note of last Friday's sober front page lead headline in the Financial Times: "Rising tide of sovereign debt to hit rich nation budgets, warns OECD".
The FT elaborates that the combined debt of the 35 OECD member economies have grown from US$25 trillion in 2008 to more than US$45 trillion at the end of last year, that average debt-to-GDP ratios have risen to 75 per cent, and that their fresh borrowing needs in the year ahead amount to US$10.5 trillion – or about HK$80 trillion in Hong Kong terms.
Some may want to thank former Financial Secretary John Tsang's Scrooge-ish grip on the purse strings over his decade in office, saving each year for future rainy days through 10 of the rainiest years we have ever felt.
But many more would say that our stupendous accumulated surpluses arise more by accident than design – a combination of the chronic unpredictability of revenues from land sales, paranoid reluctance to subject ambitious spending plans to a filibusterous Legislative Council, and simple self-protective caution.
Either way, the reality is that we arrive at Wednesday's budget facing a challenge that most finance ministers worldwide would die for. Economic growth is predicted to run close to 3.7 per cent in 2018. We have no net debt, and the government is flush with funds. Chief Executive Carrie Lam is predicting a budget "full of surprises". Her legacy may rest on how cleverly she uses these accumulated windfalls. The danger is that she will squander them.
Across in Macau, the administration awash with gambling revenues has taken an easy populist route that provides an excellent template for squandering the windfalls. Since 2008, it has every year handed cash back to its 620,000 residents – 9,000 patacas (US$1,117) per person for the past four years. The annual price? Around 5.8 billion patacas.
Here in Hong Kong, John Tsang was under constant pressure to follow Macau in handing out goody-bags to pacify a hard-pressed and increasingly truculent electorate. In 2007 he proposed a HK$6,000 tax rebate to buy some temporary peace.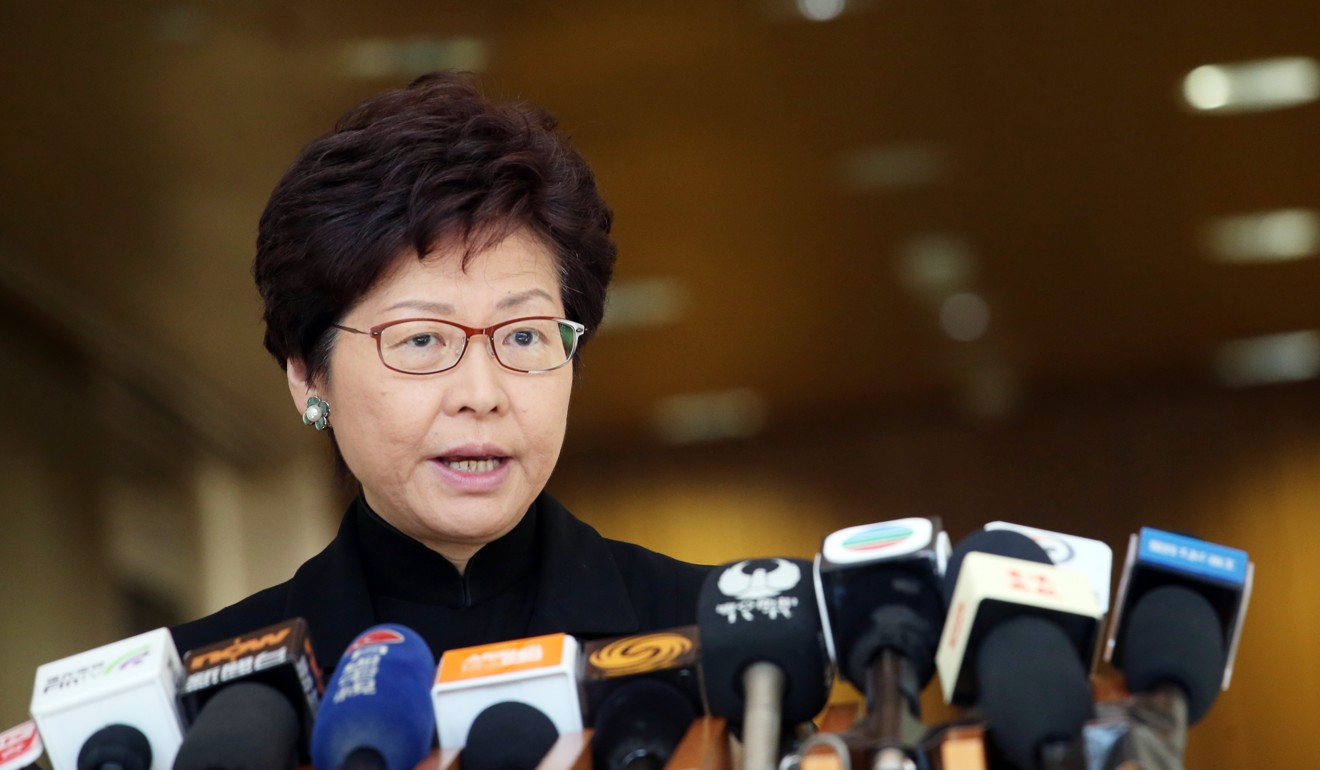 But after that, until he stepped down at the end of 2016, he restrained himself to annual rates rebates and a smattering of other ad hoc measures. A handout strategy (if indeed it deserves to be called a "strategy") like that in Macau would have cost the Hong Kong government in the region of HK$60 billion a year and eaten a large hole in today's reserves mountain. It would have solved no problems, and brought no political peace.
So I hope our new Financial Secretary was not serious when he said he would "think about" handouts. Let's hope the budget is anchored more firmly to Carrie Lam's vision to "invest in Hong Kong's future, not dish out sweeteners".
This ambitious commitment leaves her with a lot of latitude. Should she tweak the tax system, with profits taxes being cut in half to 8.25 per cent on the first HK$2 million of a company's profits? This would undoubtedly help some, but would be nibbling at the margins and make little difference to Hong Kong's future in any profound sense.
I have always believed that the government should invest boldly in "essential infrastructure" – investment that the private sector is hard-pressed to undertake, but involves significant publicly-shared benefits. The case is strong for such investment now, if only to finish speedily our large existing projects – the High Speed rail link to the mainland, the bridge to Zhuhai and Macau, and the Sha Tin-Central MTR link. But most of the costs of these projects have already been borne, so what next?
What about transport electrification, for example? Rather than just tinker with first registration taxes for new electric cars, let's instead focus on trucks, buses and public light vehicles which take up most of the miles driven on our roads? Building the plug-in power infrastructure for such a system will be complex and very costly, but would transform Hong Kong's competitive future – and might not be at all bad for the environment.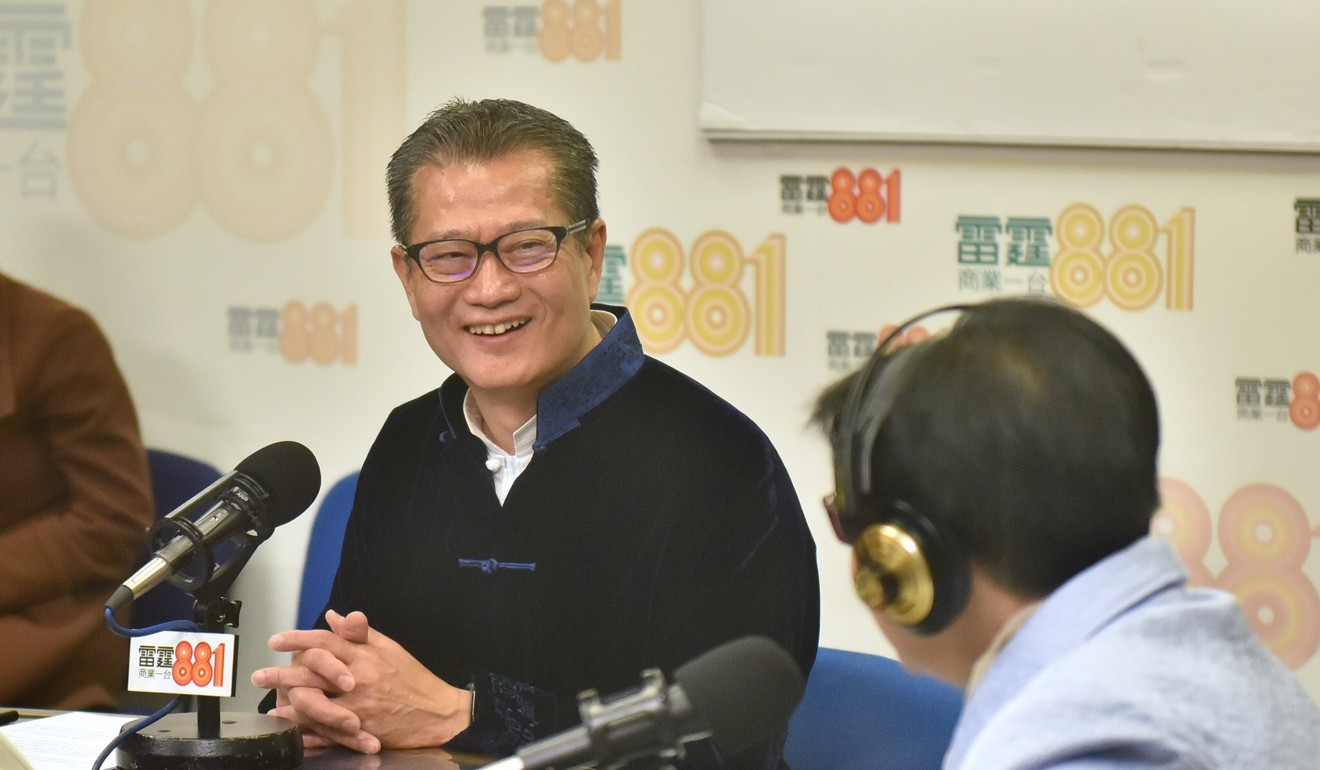 What about significant provisioning for the ambitious integration of Hong Kong with the Greater Bay Area?
Investment in a more equal and age-friendly infrastructure for our community must be a priority. We need a well-funded revolution in how we provision for a society that ensures our older population stay well, and intensively engaged. Carrie should scrap retirement rules that push older people onto a dependent scrap heap by 65, introduce reforms that help older people stay active in the workforce, and build an age-friendly infrastructure that enables "ageing in place".
All future housing developments should include community wellness clinics, which should be spawned in every Hong Kong community. All new homes should be designed to enable older people to stay at home until deep old age. Such provisions should be at the core of the massive house-building plan that has already seen 24,000 new homes built in the past year. If Carrie Lam can reserve HK$200 billion for building new hospitals, then it would not be unreasonable for HK$100 billion or more to be set aside for such a network of community wellness centres.
In light of a fast-approaching future jobs crisis, significant billions should be reserved for radical change in the education sector – not just in curriculum change to build digital literacy, and better kit for our kids in schools, but in new investment in mid-life learning programmes, and a transformation in the way we deliver vocational training. Funding for companies to drive extensive in-company career training would be a valuable complement. Nothing could be more clearly in the interests of Hong Kong's future, and would make barely a dent in our current HK$1.7 trillion reserve pool.
Space does not for now allow me to explore other out of the box options that going forward could distinguish Hong Kong from other economies, and greatly enhance our dynamism and competitiveness. But these surely might be a start. Freedom from the deep indebtedness of so many countries worldwide provides us with rare and exciting options, and can lay marvellous foundations for future competitive advantage.
David Dodwell researches and writes about global, regional and Hong Kong challenges from a Hong Kong point of view
This article appeared in the South China Morning Post print edition as: Spend, but do it wisely