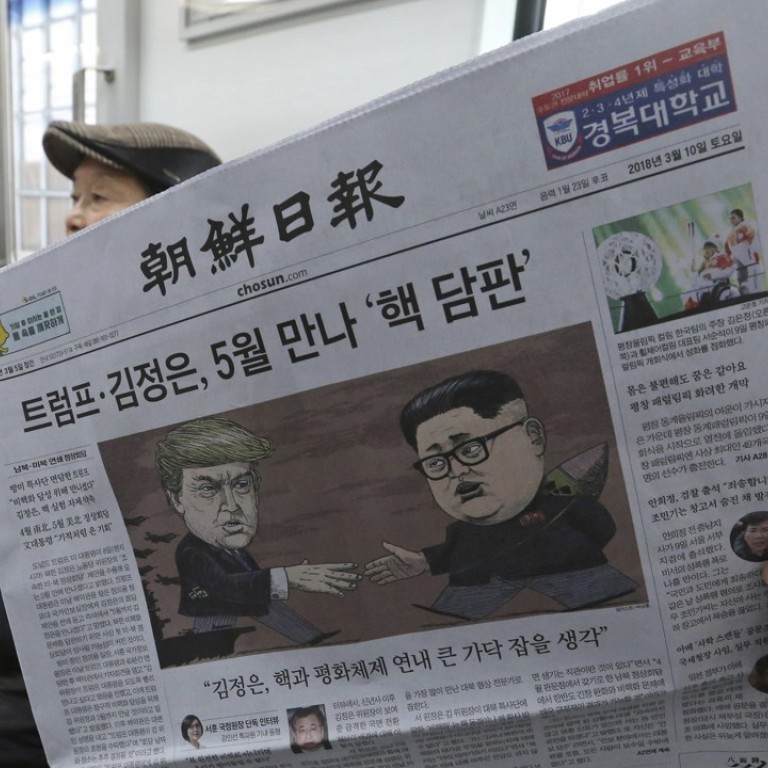 Opinion
Inside Out
by David Dodwell
Inside Out
by David Dodwell
South Korea's Moon Jae-in: the master tactician who could be bringing Trump and Kim to the summit table
[Moon's election] 'scrambles the geopolitics over North Korea's nuclear arsenal … The Trump administration now faces the prospect of a critical ally breaking ranks and adopting a more conciliatory approach' – New York Times
If anything comes of the remarkable agreement by Donald Trump to meet with North Korea's Kim Jong-un some time in May, it will be to Trump's eternal credit. 
But perhaps more than anything, it will be due to the unwavering lifetime vision and unconventional tactics of Moon Jae-in, the 65-year-old human rights lawyer who became South Korean's Democratic Party president less than a year ago.
So much has happened since the slanging matches between Trump and Kim from September last year, when Kim called Trump "a mentally deranged dotard", and Trump passed Kim off as "little rocket man", boasting he had a bigger and more powerful nuclear button. 
And almost all of the change is due to President Moon.
Many commentators have over the past few days emphasised the huge risks now being taken by both Presidents Moon and Trump, if the initiative to extend an olive branch to Pyongyang backfires. 
But at least it has broken the directionless "Groundhog Day" diplomacy of past decades. It might achieve nothing new, but at least it breaks with the mind-numbingly predictable stalemate.
And before we start calling for a Nobel Peace Prize for Trump, let's recall carefully the transformative role played in the past month by Moon, the son of North Korean refugees, who has spent most of his political life campaigning for eventual reunification of Korea.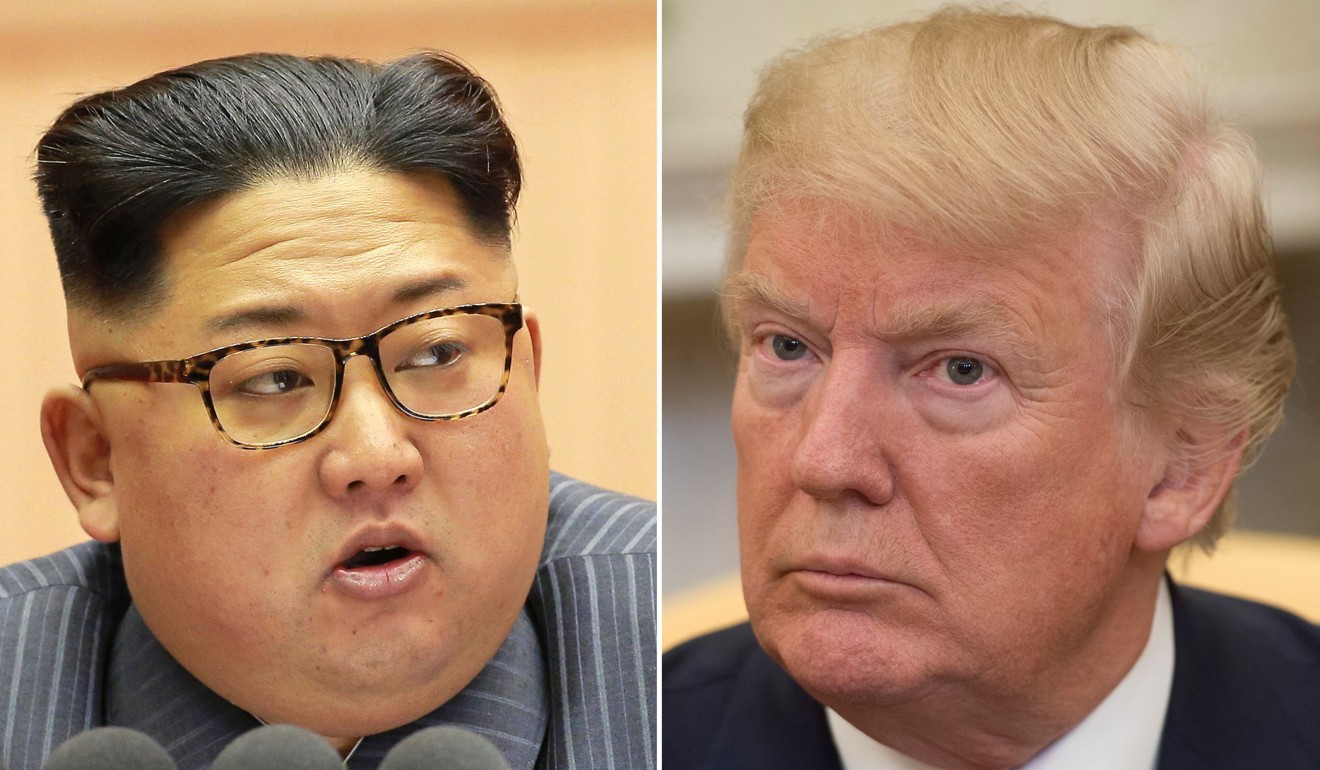 His political mentors were Kim Dae-jung and Roh Moo-hyun, architects of the "sunshine policy" aimed at Korean unification. 
Kim Dae-jung won a Nobel Peace Prize himself for his efforts to build peaceful relations with the North, and Roh maintained his legacy up until he fell from office in 2008. 
Moon was Roh's Chief of Staff from 2003 to 2008, so played a critical part at that time in the diplomatic talks, family reunions and joint economic projects that Roh forged. 
No surprise then that Moon's first promise when elected in May last year was for "a new approach to North Korea while balancing relations with the United States and China". 
While he condemned "the ruthless dictatorial regime of North Korea" during his campaign, Moon also argued that South Korea must "embrace the North Korean people to achieve peaceful reunification one day".
The New York Times said Moon's election "immediately scrambles the geopolitics over North Korea's nuclear arsenal. The Trump administration … now faces the prospect of a critical ally breaking ranks and adopting a more conciliatory approach".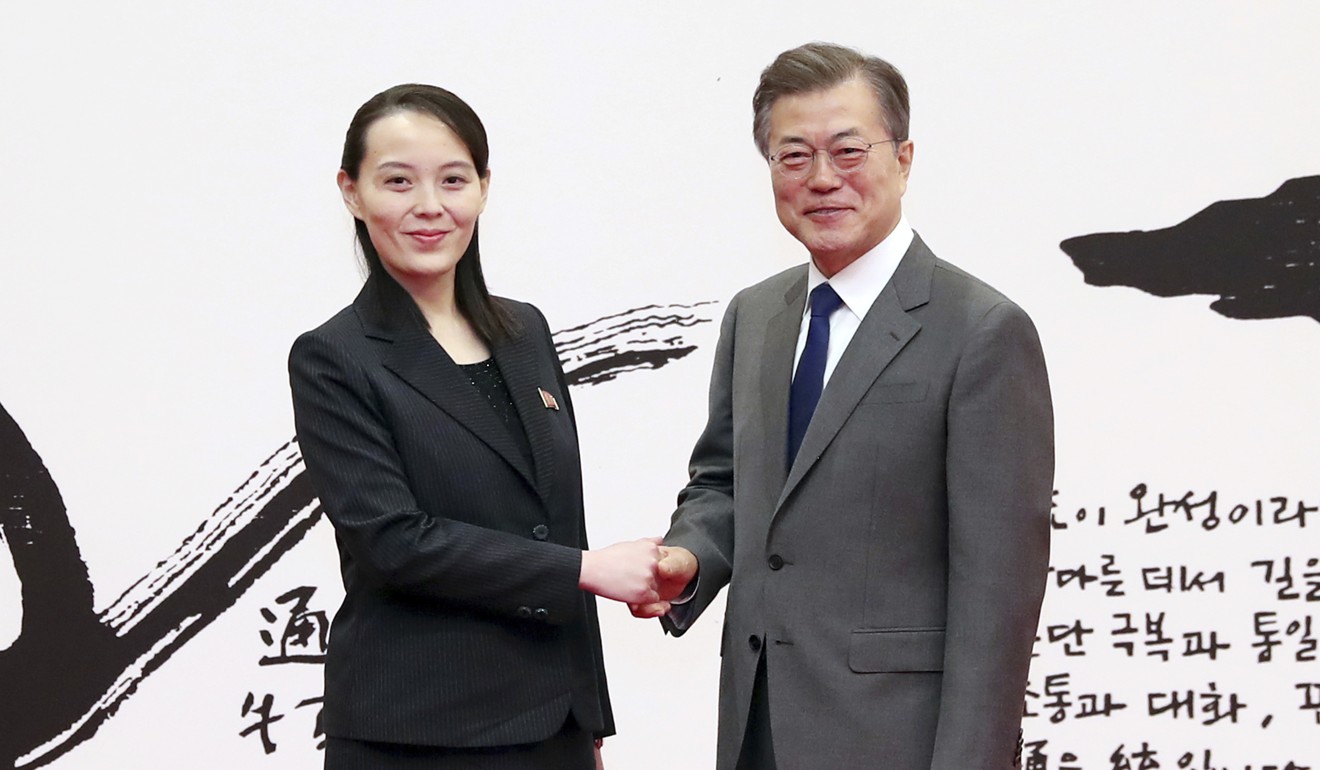 Scrambled is right, despite the crescendo of conventional testosterone-laden rhetoric in September.
While Moon has gone along with the tightened UN sanctions regime – which shows some signs of exerting a tighter squeeze on the cash-strapped North – he has been working hard on engagement and dialogue.
While North-South diplomatic exchanges have surged unnoted, the imaginative decision to invite the North's athletes to the Winter Olympics as part of a united Korean team, and to invite along Kim Yo-jong, sister of the North Korean leader, as head of delegation to the Olympics, seemed to have an electrifying effect. 
Ms Kim was the first member of the immediate Kim family to come into the south since the fighting ended on the peninsula in the 1950s.
Trump insists that in agreeing to meet Kim, he has made no concessions. Nor has North Korea made any commitments, though the threats of fresh missile launches have gone quiet since the Olympics announcement. 
But if momentum is to be made, and we are not to revert to the endless "Groundhog Day" negotiation cycle of past years, then concessions aplenty are going to be needed – and not just by the North Koreans on their nuclear programme.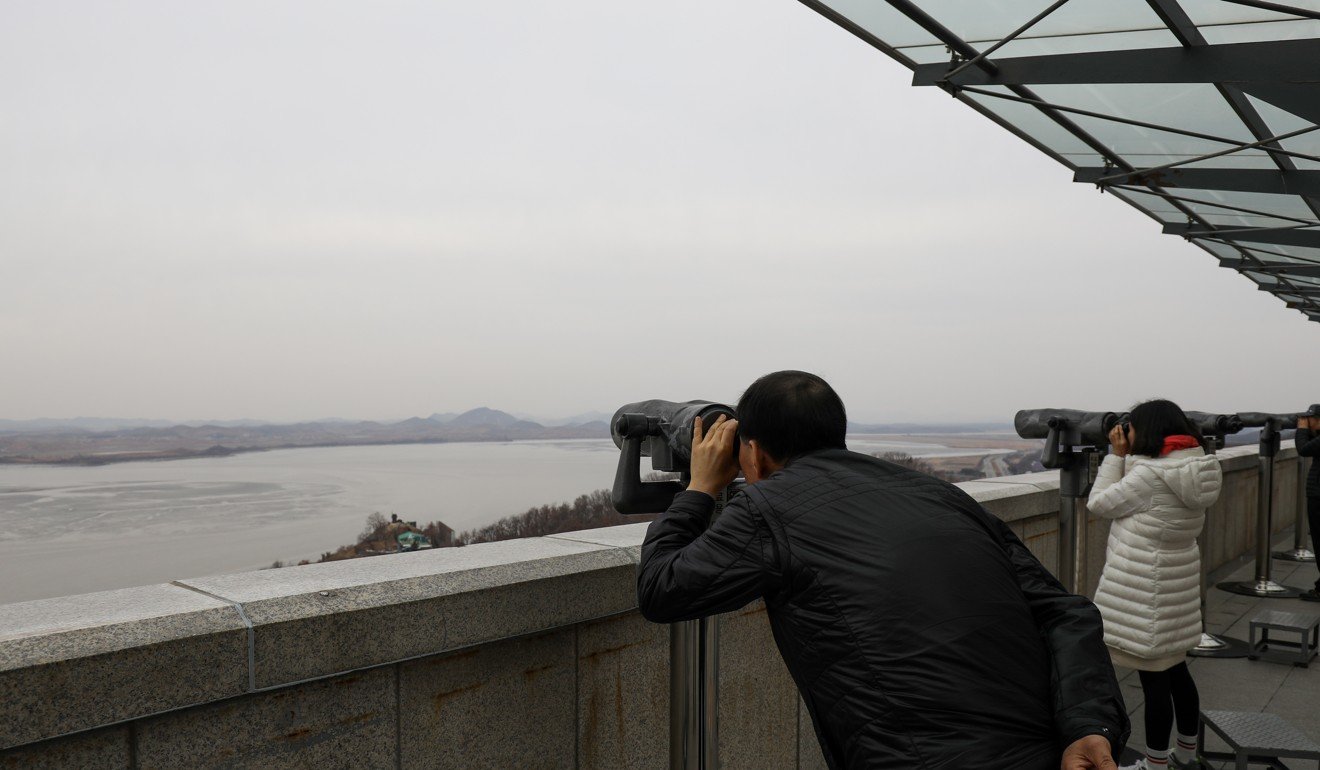 While nothing specific has been mentioned so far, it is impossible to believe Kim and his military team would dismantle their nuclear deterrent without commitments on eventual withdrawal of US troops from South Korean soil. 
That means the American missile defence system, known as Terminal High Altitude Area Defence (Thaad), which was thought to have been rushed through ahead of Moon's election, will quickly be an issue on the negotiation table.
While Moon has succeeded in changing the discussion, it is important to remember this conflict has been since 1950 one between the US and China, as much as it has been between North and South Koreas. 
The malevolence and suspicion that historically prevailed between the US and China ensured that North Korea remained in place largely as a buffer, keeping US troops as far as possible away from China's 1,400km border with Korea. 
The eccentric Kim dynasty also provided an important buffer for the US, keeping China's troops at arm's length from Seoul.
So far, China seems more than pleased with the developments of recent months, not just because it reduces the dangers of military mis-step so close to its borders, but because of the long-term implications of substantive negotiated progress. 
Beijing would without question be pleased to see a denuclearised North Korea, and even happier to see a dismantling of Thaad and the eventual withdrawal of US troops. Its long-standing "Three Nos" policy sticks firmly in place: No nuclearisation; No war; No chaos.
Life would get trickier if the issue of reunification came into the frame. For most observers, it has always implicitly meant wealthy South Koreans assuming power and control over the impoverished North – rather like Eastern Germany was absorbed by West Germany. 
After all, in 2016, North Korea's GDP of US$28.5 billion was a piffling 2 per cent of South Korea's US$1.4 trillion. Its exports, worth less than US$3bn and mainly to China, are barely half of one per cent of South Korea's US$495bn.
Kim Jong-un would obviously have very different ideas, perhaps believing the country could be reunified on its own (nuclear) terms. And China would probably sympathise. 
Much needs to happen before it would be comfortable to see South Korean troops on its Liaoning and Jilin borders. 
I'm encouraged and impressed by Trump's decision to meet Kim. I'm even more impressed with President Moon. But it is too early for optimism. There is a long and very fraught journey ahead.
David Dodwell researches and writes about global, regional and Hong Kong challenges from a Hong Kong point of view