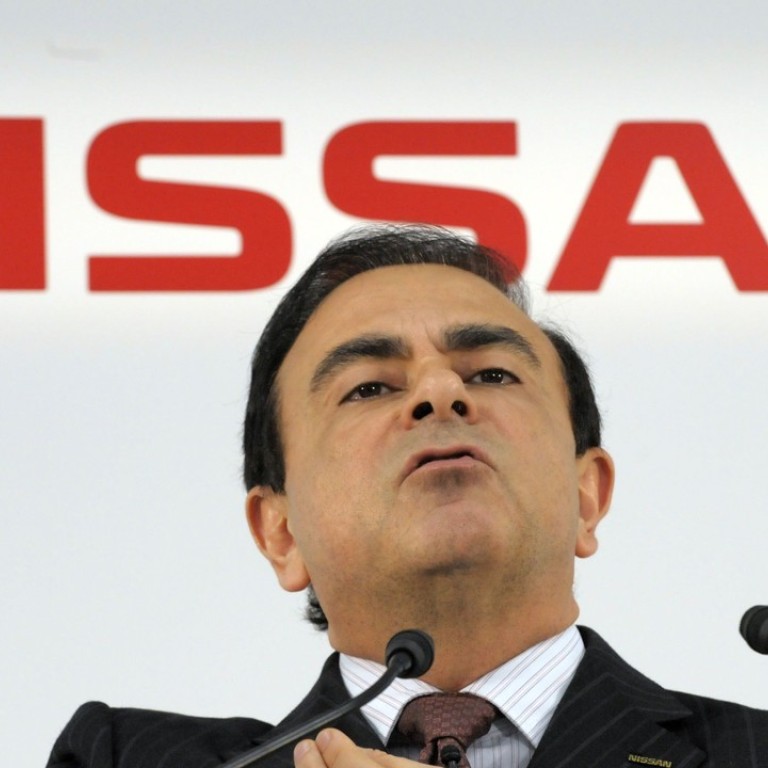 Opinion
Macroscope
by Anthony Rowley
Macroscope
by Anthony Rowley
Nissan's old guard struck back against their 'gaijin' saviour, and Japan Inc may be the worse for it
Ghosn's loyalty to the French company in pushing for a full Renault-Nissan merger appears to have been the cause of his downfall
The Empire has struck back. Japan Inc and Nissan Motor last week struck back against the French government, carmaker Renault and Carlos Ghosn.
The narrative spun by Nissan and apparently condoned by Japanese authorities is that the former high-flying head of the Nissan-Renault-Mitsubishi Motor alliance abused his position to enrich himself.
The truth appears to be rather different and it seems certain to come out as "L'Affaire Ghosn" unfolds. It threatens to do at least as much damage to the reputation of the government and industry alliance known as Japan Inc as to the man at the centre of the affair.
It has been said that Ghosn had become a national hero in Japan before he fell from grace. But that is next to impossible. No one can really be a hero in Japan unless they are of Japanese origin and, as the Japanese say, the "nail that sticks up gets knocked down."
Ghosn is of Lebanese, French and Brazilian extraction, the kind of exotic mixture that sometimes produces outstanding people. In Japan, he is first and foremost a gaijin (foreigner) and the Japanese corporate world is not comfortable having foreigners show then how to do things.
Worse, from what former vice finance minister Eisuke Sakakibara described as being the "xenophobic" Japanese, Ghosn not only reigned supreme as head of the Nissan alliance but Renault (of which he remains chairman) still calls the shots within the partnership.
Ghosn's loyalty to the French company in pushing for a full Renault-Nissan merger appears to have been the cause of his downfall rather than the allegation of overpaying himself.
The ousting of the 64-year-old Ghosn was presented as a talented but flamboyant and greedy business executive who saved Japan's second-biggest car maker from collapse in 1999, only to use his reputation later as a corporate turnaround wizard to line his own pockets.
In this view, Japan - which under prime minister Shinzo Abe now has zero tolerance for corporate corruption - had no alternative but to dump Ghosn.
Never mind that Ghosn's demise was brutal and nasty. He was arrested and confined to a detention centre while his erstwhile protégé Nissan CEO Hiroto Saikawa, one of Nissan's old guard who has been with the company for 40 years, was voicing personal "indignation and despair" at Ghosn's behaviour.
Ghosn had to go for the greater good of Japan Inc. But the way in which Nissan executives rushed to judgement against their erstwhile saviour looks staged. Some see Ghosn as Julius Caesar and Saikawa as Brutus, one of his assassins.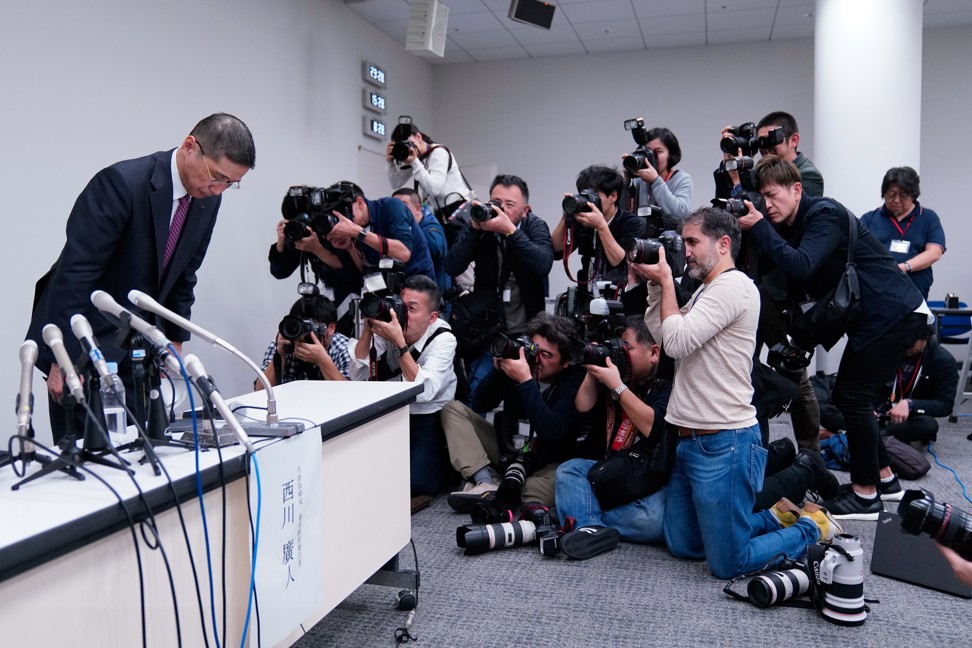 Ghosn was in some ways still a newcomer in a conservative Japanese corporate environment despite having been there for 20 years.
"Part of what is happening is that Old Japan is striking back and taking back control of Nissan," said former Goldman Sachs Asia vice-president Kenneth Courtis.
Or, as one analyst told the Japan Times, "it looks like a coup d'etat, orchestrated by insiders who are against" the leadership of Ghosn and of Nissan Representative Director Greg Kelly, who worked with Ghosn and is accused of aiding his under-reporting salary and other benefits.
Seven years ago, another blue-chip Japanese firm, camera maker Olympus Corporation, made headlines after firing its British CEO Michael Woodford, its first foreign CEO and one of very few foreigners to occupy such elevated positions.
Woodford was ousted just two weeks after his appointment for acting as a whistle-blower on alleged financial fraud at Olympus by some of its senior executives. In the Olympus case, a foreigner was the whistle-blower but now the table has turned and a whistle-blower at Nissan has cried foul against Ghosn.
Corporate scandals are hardly unique to Japan, but the attack at Nissan seems especially savage. Since the alleged wrongdoings took place over several years, some wonder where Nissan's corporate auditors and independent directors were all this time, and why they did not speak up earlier.
It is not just that a gaijin has ruled the roost at Nissan and turned the Nissan-Renault Mitsubishi alliance into the world's biggest car producer that grates with some in Japan. It is also the dominant role played by foreign corporate interests.
Renault owns 43 per cent of Nissan, while Nissan - which can justifiably claim to be the senior partner in automobile technology and production skills - has just 15 per cent of Renault. Renault, part owned by the French government, has all the voting rights in Nissan.
This has long been a thorn in the side of some in and beyond Nissan. They have pushed to change the balance of power in Japan's favour and the Japanese government has supported the idea.
But the French government has resisted it, while promising not to interfere in Nissan's governance.
Ghosn persuaded his Nissan colleagues to accept the status quo, and even spoke of a full merger with Renault.
That appears to be more than Nissan could stomach - a foreign corporate enclave on Japanese soil with a gaijin corporate hero at its helm.
Ghosn had to go, and since he presumably was not going to abandon his baby readily, other ways had to be found. This has now been achieved, but who is going to emerge as the biggest winner - or loser - from the debacle is far from clear.
Some say the alliance will survive and Nissan's board has expressed pious hopes in this outcome. It makes commercial sense to preserve the alliance, especially when size is all important. But preserving the status quo could involve a loss of face all round.
It would probably involve Renault backing down and cutting its Nissan stake, leaving the company under Japanese control, with a Japanese as its chairman. Now that the French government appears to be digging in on Renault's side, it is even harder to imagine such an outcome.
Nissan-Mitsubishi could attract other partners. If Toyota - Japan's biggest car maker, run by a scion of the Japanese founder - were to ally with Nissan-Mitsibishi, Japan would have a true national champion.
Even a tie-up with a US carmaker might be a way to buy off Donald Trump, who is determined that US car makers should penetrate the Japanese market.
Alternative foreign partners for Nissan-Mitsubishi would mean the continuance of gaijin influence.
But if this could be achieved at arm's length than with the Renault tie-up, agreed at a time of impending bankruptcy, it might be palatable even to the old guard who still seem to be in control in corporate Japan.
Anthony Rowley is a veteran journalist specialising in Asian economic and financial affairs