LIVE
Hang Seng Index closes at eight-month high propelled by gains in Tencent, Alibaba
Hang Seng Index climbs 1.1 per cent to its highest close since May 8 
Shanghai Composite gains 0.8 per cent to its best level since April 25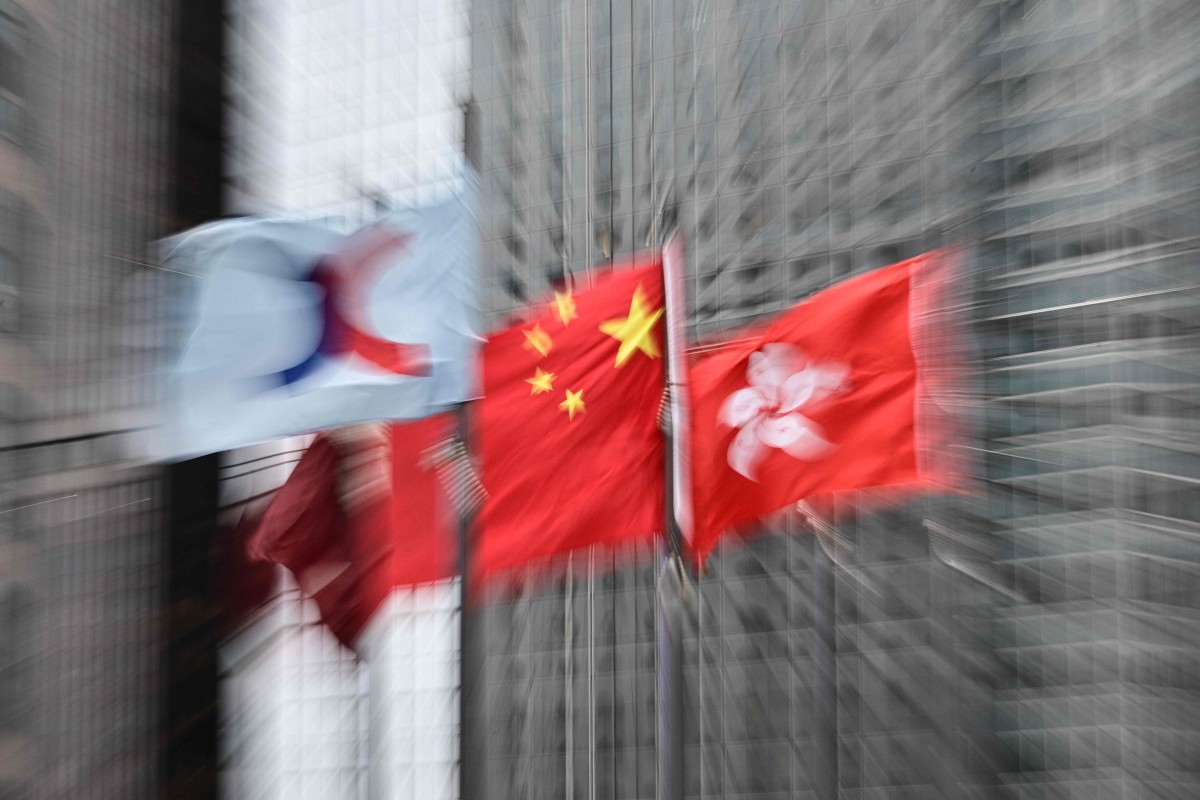 The flags of Hong Kong stock exchange, China and Hong Kong are seen outside Exchange Square in Hong Kong. Photo: AFP
INTRODUCTION
Chinese and Hong Kong markets picked up from where they ended last week, as solid investor sentiment helped to boost stocks on the first day of trading this week. Tech stocks were the star performers today.
And if you would like the Live Stocks Blog emailed to you each morning, click here. 
- Zhang Shidong in Shanghai and Srinivasan Iyer in Hong Kong
Note: Information in this blog is on an "as is" basis and not a solicitation or offer to buy or sell any securities or otherwise; and is not investment/professional advice or services in this regard.  It is subject to our T&C.  SCMP (as defined in T&C) shall not be liable for any loss, damage and costs relating to any investments in securities or otherwise in this connection.