LIVE
Hang Seng Index rises to the highest level in eight months with investors optimistic over China's growth outlook
China's growth has bottomed out, says JPMorgan Asset
Xiaomi jumps on upbeat 5G prospects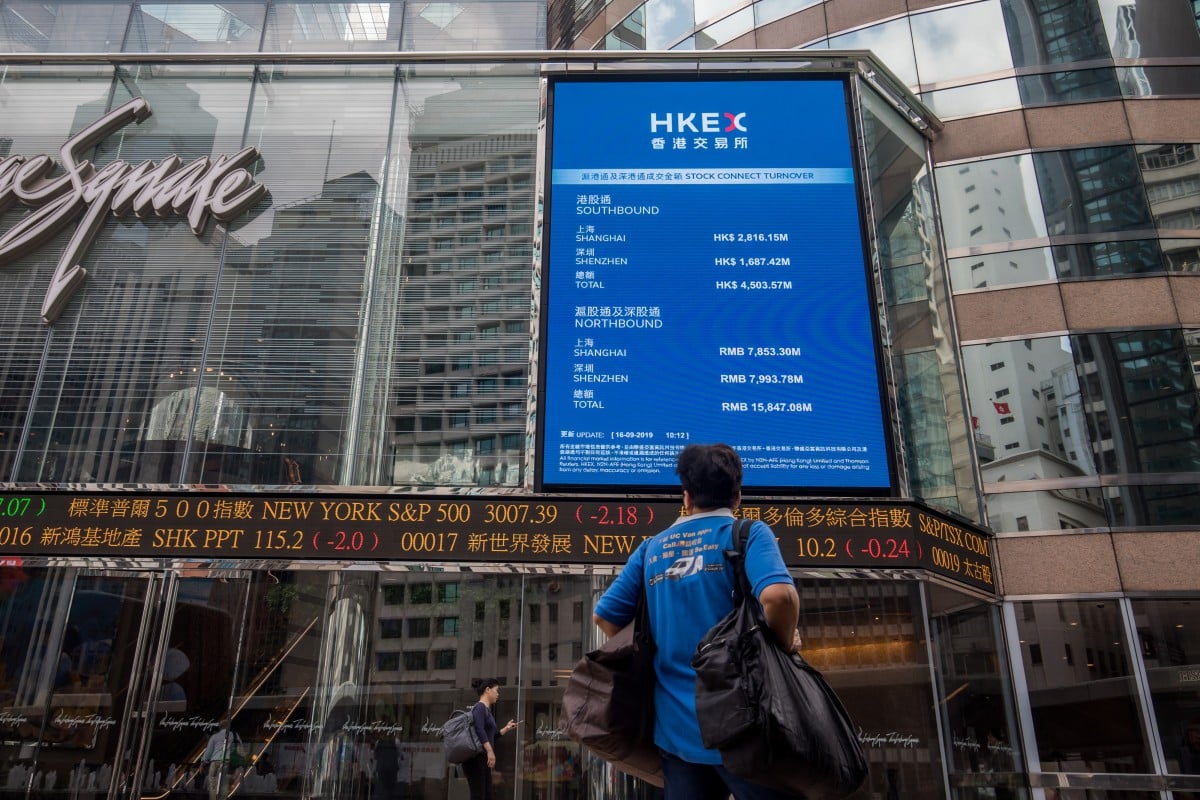 An electronic ticker board displays stock prices outside the Exchange Square complex, which houses the Hong Kong stock exchange. Photo: Bloomberg
INTRODUCTION
Hong Kong and China markets ended the week on a positive note, as investors remain optimistic that China's economic growth will pick up this year.
Catch up on the day's trading below.
And if you would like the Live Stocks Blog emailed to you each morning, click here. 
- Zhang Shidong in Shanghai and Srinivasan Iyer in Hong Kong
Note: Information in this blog is on an "as is" basis and not a solicitation or offer to buy or sell any securities or otherwise; and is not investment/professional advice or services in this regard.  It is subject to our T&C.  SCMP (as defined in T&C) shall not be liable for any loss, damage and costs relating to any investments in securities or otherwise in this connection.