LIVE
Hang Seng Index ends the first trading session of the Year of Rat with steep losses
Index heavyweight Tencent, the only blue chip up at the lunch break, finally ended the day 0.7 per cent lower
All components of the Hang Seng Index and Hang Seng China Enterprises Index close with losses 
Topic |  
Hong Kong Stock Exchange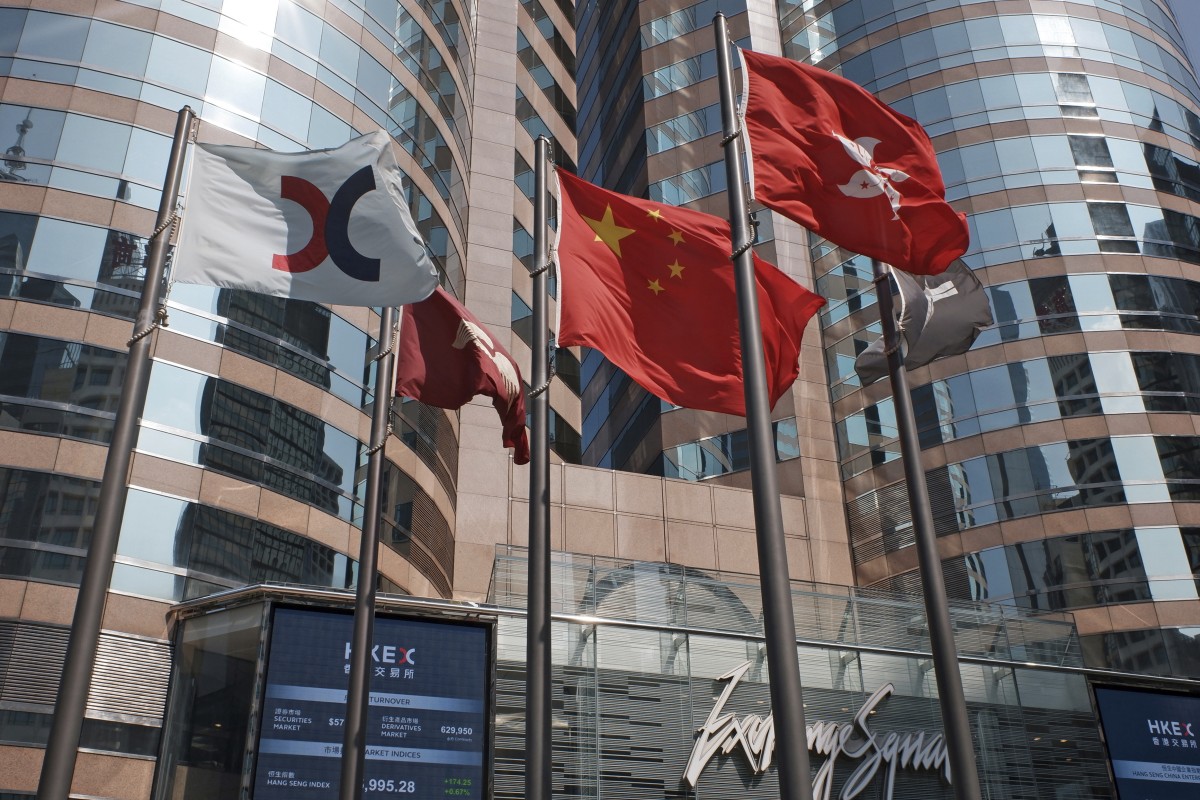 Flags are raised outside the Hong Kong Exchange Square building. Investors are geared up for trading in the Year of the Rat on Wednesday. Photo: AP Photo
INTRODUCTION
The first day of trading in the Year of the Rat was disappointing to say the least, as fears over the deadly Wuhan virus gripped investors.
Hong Kong shares closed the day 2.82 per cent lower. Here's how the day's trading unfolded. 
 If you would like the Live Stocks Blog emailed to you each morning, click here. 
– Georgina Lee and Srinivasan Iyer in Hong Kong 
Note: Information in this blog is on an "as is" basis and not a solicitation or offer to buy or sell any securities or otherwise; and is not investment/professional advice or services in this regard.  It is subject to our T&C.  SCMP (as defined in T&C) shall not be liable for any loss, damage and costs relating to any investments in securities or otherwise in this connection.