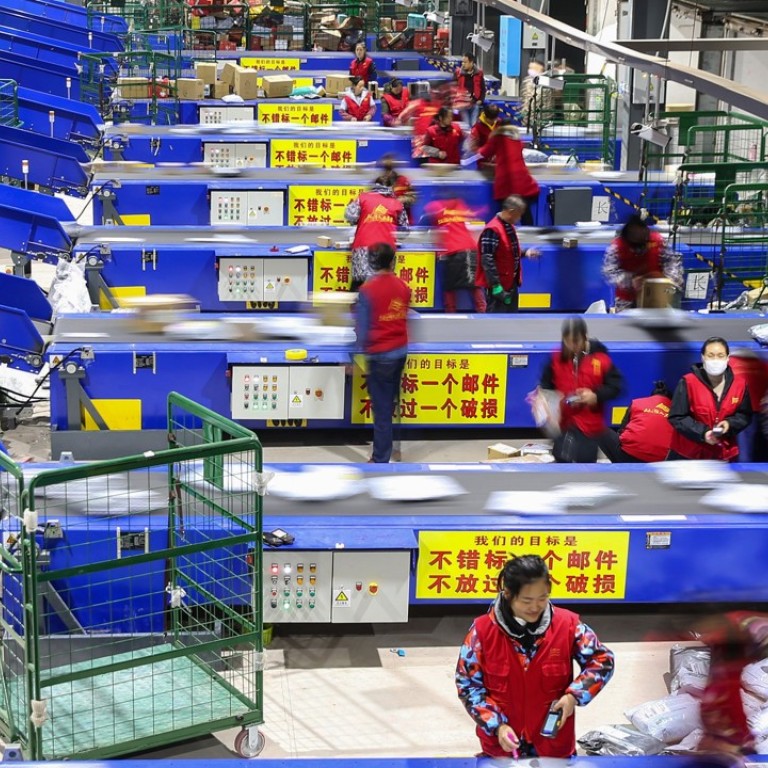 If the US-China trade war worsens in 2019, China's economic policymakers will have to act
Aidan Yao says several sectors of the Chinese economy are sagging and consumer spending is expected to decline in 2019
Beijing has so far taken tepid measures to spur the economy, and deleveraging has prevented more decisive action
China
's economic data for October, released over the past two weeks, paints a relatively stable macro picture for now. However, with a storm lurking on the horizon, Beijing does not have the luxury of complacency and must do more to support the
economy
if the
trade
conflict with the US escalates in early 2019.
Delving into the details, recent economic data contains a mixture of surprises. On the positive side, trade activity has remained robust, despite all the concerns about the
Sino-US trade war
. While continuous front-loading purchases from the
United States
have clearly helped, the broad-based nature of growth suggests something else is at play. The weaker
yuan
, policy support in the form of tax rebates and genuine strength in global demand could all have contributed to the buoyant export performance.
However, the durability of this external buoyancy is questionable. With trade tariffs starting to bite, stiffening headwinds for Chinese exports are expected in the coming months.
In contrast with the solid trade figures, most domestic indicators have been in line with market expectations. Industrial production growth in October rose slightly
, to 5.9 per cent
year on year from 5.8 per cent in September. Apart from a smaller drag from auto production,
infrastructure
-related activities, such as steel, cement and glass production, have all registered better growth, suggesting that the fiscal stimulus might have started to kick in.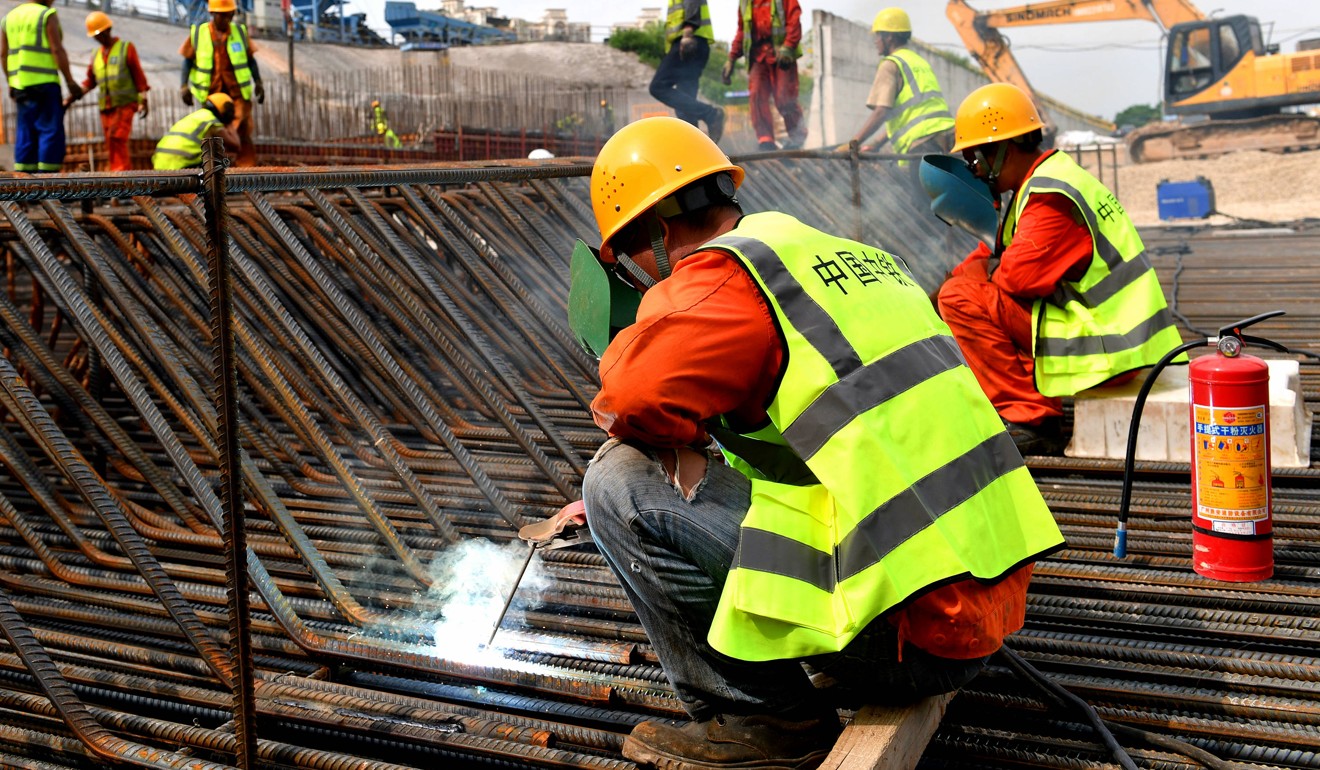 Indeed, infrastructure investment rebounded strongly, to 7 per cent year on year from minus 1 per cent, by our estimate, helping to explain most of the upside surprise in fixed-asset investment in October. These are the first signs that the official efforts to revive infrastructure investment – via faster local government
bond
issuance and the relaxation on private-public-partnership (PPP) projects – have started to pay off.
The major disappointment in last week's data was retail sales, where headline growth dropped by 0.6 percentage points, to 8.6 per cent year on year, according to the National Bureau of Statistics. Excluding the price effect, real sales fell sharply, to 5.6 per cent year on year, the lowest level on record.
Auto sales, which have fallen six months in a row – now down 6.4 per cent year on year – remained the biggest drag on headline growth. With anecdotal reports suggesting that sluggish sales have continued in November, there is no light at the end of the tunnel yet for the sector.
Indeed, an examination of Singles' Day activity showed that daily-use goods, electronics and clothing were among the most bought items during this year's bonanza. Hence, a commensurate growth rebound in the November retail figure is very likely.
Overall, there are tentative signs in the latest data showing that the official stimulus is starting to trickle through the economy. However, the speed and vigour of the economic response has been more tepid than during previous easing cycles, because Beijing is trying to strike a fine balance between short-term growth and long-term risk management. The latter has prevented authorities from fully reversing debt-control operations and, as a result, has limited the thrust of the stimulus.
All these things have created a challenging dilemma for Chinese policymakers, who are juggling goals that are not necessarily compatible. This policy balancing act is likely to be the key theme for China's macroeconomics in 2019. Any moderate tilts to either side of the spectrum – for example, more growth support when the economy slows sharply, or more reforms if the trade war is called off – will have significant effects on the economy and financial markets.
Aidan Yao is senior emerging Asia economist at AXA Investment Managers
This article appeared in the South China Morning Post print edition as: China's policymakers will have to act if US trade war worsens