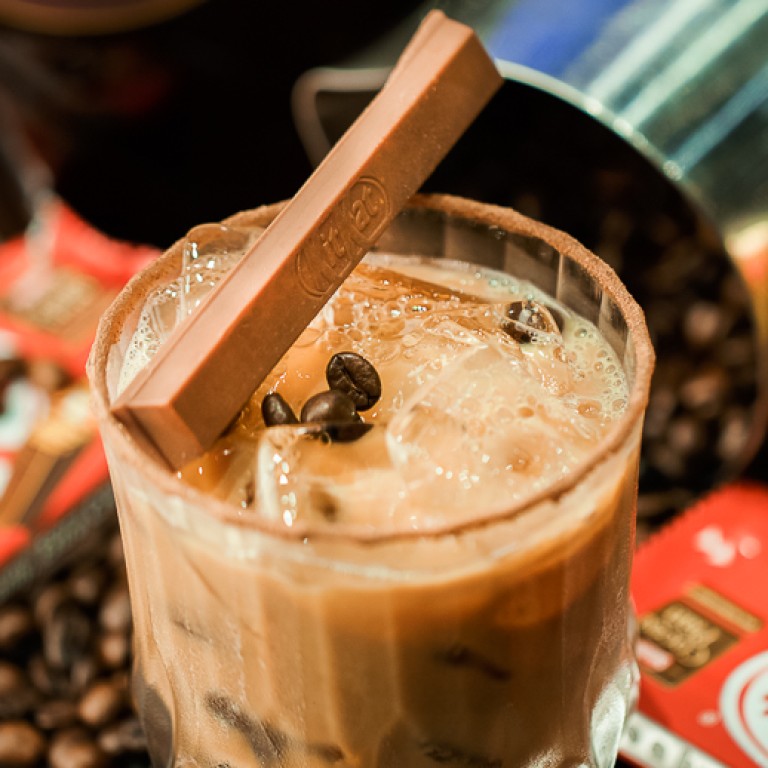 Opinion
Adventures in Alcohol
by Mischa Moselle
Adventures in Alcohol
by Mischa Moselle
Have a break, have a stiff chocolatey Kit Kat cocktail
The drink was conceived as a digestif because of its sweetness, but in fact it's not nearly as sweet as you might think.
France is one of the Kit Kat bar's most successful markets. Demand there as elsewhere is fuelled by the "Have a break …" slogan used to market the bar. Have a break from what, some might be tempted to ask.
Still, it's the 21st century and time to set aside our silly nationalist prejudices. Recent figures show the French working an average of 1,476 hours a year. That's not up to the 2,193 hours worked in South Korea or 2,287 in Singapore. It's certainly more than the "industrious" Germans at 1,406, though.
Having just discovered that Hongkongers are working about 2,340 hours a year, I can't help feeling that (a) the French are doing something right and (b) we all need a stiff drink.
Cocotte, on a side street off Hollywood Road, Central, is one possible venue for that drink. It's a warm French bistro run by twin brothers, the Moldovans, who are part Romanian in origin. Brice is the brains and Jonathan the chef. They moved here after 10 years in New York running a more casual, fast-food-style joint.
Brice, a big spirits fan as eager to show off his collection of artisan mescal and gin as to explain our cocktail of the week, says his Kit Kat was conceived as a digestif because of its sweetness. Then the team tasted one and found it's not nearly as sweet as it sounds.
It has a nice froth to the top and the sweetness of the liqueurs is well balanced by the vodka. You'll be glad to know that making one at home is very little work.
What you need to make a Kit Kat
Cocoa powder
60ml Ketel One vodka
15ml Godiva chocolate liqueur
15ml Kahlua
1 finger of Kit Kat to garnish
Wet the rim of a glass by rubbing it with an ice cube or a wet cloth. Twist the wet rim in cocoa powder spread on a saucer. Mix the vodka and liqueurs with plenty of ice and strain onto ice in the chocolate-rimmed glass. Lay a finger of chocolate over the top.
Don't drink this through a straw or you won't get the effect of the chocolate rim.