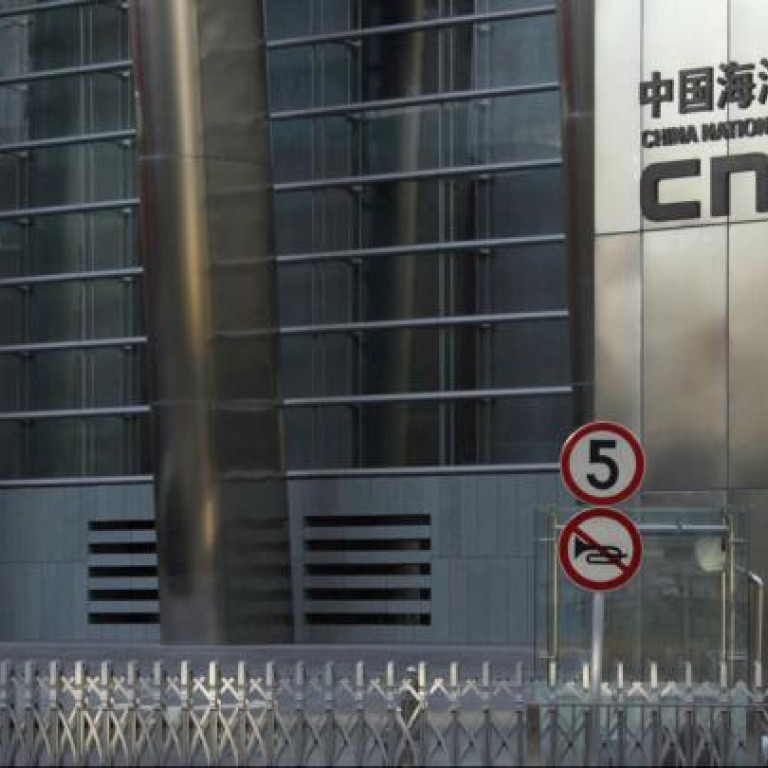 Nexen deal shows how Chinese firms can do business in US
John Gong says China's 'going out' strategy faces many challenges, particularly in America
The fact that China National Offshore Oil Corporation's US$15.1 billion acquisition of Calgary-based Nexen went through successfully, with the required US approval, shows that direct investment capital flows from China are not always subject to political hijacking, as many on the mainland claim.
This acquisition came under US jurisdiction because of the Canadian company's oil and gas operations in the Gulf of Mexico. The group that handles regulatory oversight and approval of foreign investments in the US is an obscure inter-agency body of government called the Committee on Foreign Investment in the United States (CFIUS).
Its creation can be traced back to an executive order issued by president Gerald Ford in 1975. Today, members include the attorney general, labour secretary, director of national intelligence and several other cabinet members.
To be fair, while members are not entirely immune from ideological inclinations or insulated from political pressure, the process itself remains mostly bipartisan, as it adheres to a set of pre-determined principles unrelated to politics.
The committee typically examines the national security significance of the acquisition target and the consequences of foreign control.
For example, critical infrastructure, defence suppliers and those possessing sensitive technology are usually off-limits as acquisition targets. Access to military technology or secrets and control over critical defence resources such as energy or transport are bound to be rejected.
However, in a democracy such as the United States, one could expect voices of objection, for all kinds of reasons. Some object purely on ideological grounds; there are still people in the US who see China as a red communist state. There is still wide distrust of Chinese companies, particularly state-own enterprises such as CNOOC. Others probably object for competitive reasons. A competing bidder has every reason to inflame anti-China rhetoric in an effort to derail a Chinese company's offer.
Another objection may be concern about losing businesses or jobs to China. Shenzhen-based BGI's US$117.6 million acquisition of Complete Genomics, a DNA sequencing company, is a case in point.
According to an article in , Illumina, a San Diego-based maker of genomics sequencing machines, hired lobbyists and led the choir to stir up opposition in Congress to the offer. Illumina, the report said, potentially had the most to lose from the acquisition because BGI might buy fewer of its products and even become a competitor. Nevertheless, CFIUS allowed the deal to go through.
Another obstacle to overseas acquisitions may be pork-barrel politics, with politicians using the Chinese application as a bargaining chip against another local project awaiting presidential approval. However, according to O'Melveny & Myers, the law firm that provided legal counsel for the successful Complete Genomics acquisition, only two out of six major deals involving China since 2000 have been rejected by CFIUS.
Still, the overall political landscape with respect to China's foreign direct investment in the US remains an unaccommodating if not hostile environment. China's "going out" strategy still faces many challenges, particularly for state-owned enterprises.
With all this in mind, there are a few things that Chinese companies seeking potential assets in the US should consider. First, they need to play the political game in the US. The Chinese way of doing business is usually under the table. In the US, you need to do it in full public view.
That should involve hiring a public relations company to communicate why the acquisition is not a national security concern, or why it will not cause job losses but will, on the contrary, contribute to economic growth in local communities.
Second, hire good legal counsel to navigate through the CFIUS process. For example, it is not compulsory to file an application to CFIUS. However, if the committee later finds a reason to investigate - often after money has already changed hands - it is usually too late.
Third, private companies have a better chance of being accepted in the West than state-owned behemoths, although this does not mean state money should not play a role.
Finally, Chinese companies' FDI should be in the form of investors as opposed to directly managing the company after acquisition. Any successful merger is difficult to execute.
On average, three quarters of all mergers fail, and the success rate for cross-border mergers is even lower. Chinese executives may be unfamiliar with Western culture, and are therefore not always as adept at managing things abroad as they are domestically. Thus, they should avoid drastic changes to the existing top management team - as CNOOC has done with Nexen.
This article appeared in the South China Morning Post print edition as: Nexen oil deal shows foreign acquisitions needn't be a minefield for Chinese firms