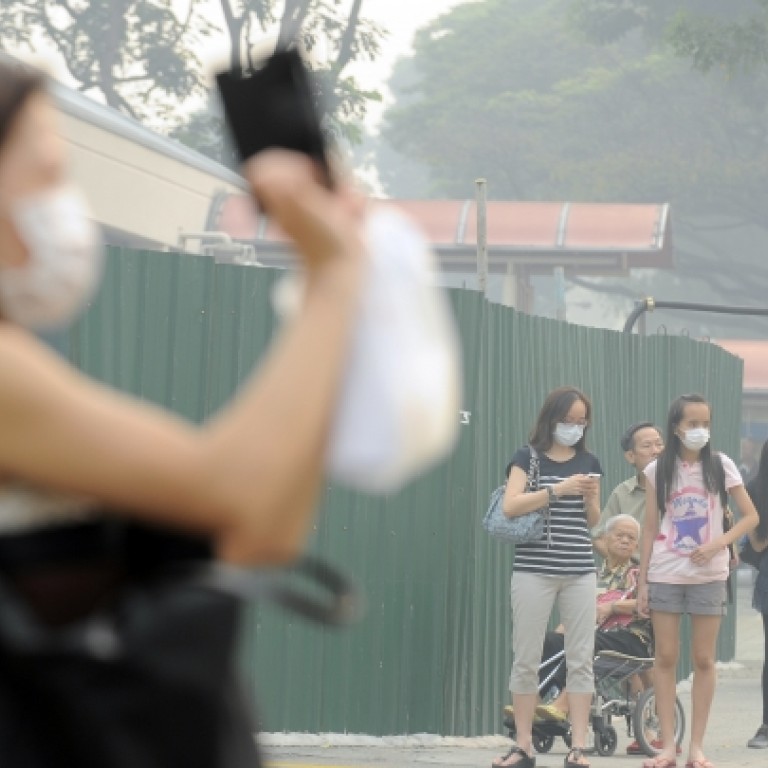 Singaporeans anxious and fearful of haze
Jacintha Stephens says it is a worrying time for Singapore
Many Singaporeans have expressed anger and fear as winds blow in ash from neighbouring Sumatra, Indonesia, where land is being slashed and burns furiously.
"We're at the mercy of Indonesia's businesses and farmers," writes one Singapore blogger.
Many other comments are too rude to reproduce in a respectable paper.
Singapore suffered the brunt of the haze yesterday, as air quality rose to "hazardous" levels when the Pollutant Standards Index (PSI) crossed the 300 "hazardous" mark to a historical high of 321. This surpassed the previously highest mark PSI of 226 recorded in 1997.
As I write, the index, provided by the National Environment Agency, stands at an unprecedented 371.
What used to be merely a yearly headache for Indonesia's neighbours now seems to be outdoing itself on a grand scale this year.
Safety measures at Singapore's Changi airport have been enhanced and as visibility has fallen, the separation distance between flight takeoffs and landings has been increased as a precaution.
In a country whose hallmark is efficiency there does not seem to be any significant delays affecting flight departures or arrivals.
Hospitals are on standby to cope with a potential increase in patients with respiratory problems, and wards with natural ventilation have closed their windows to protect patients against the high level of particles in the air.
Soldiers in the Singapore Armed Forces (SAF) have been stopped from doing outfield training and popular food outlets have temporarily suspended their delivery services.
Singapore's National Trades Union Congress (NTUC) has called for all employers to take immediate and proactive measures to ensure the health and safety of their workers.
"While no stop-work order has been issued by the relevant authorities at this point, employers should exercise discretion and flexibility," it said.
Meanwhile postal and logistics service Singapore Post is walking a difficult line in attempting to ensure that "both essential postal services and staff health are not compromised".
It was one of the first of the country's essential services to set up a haze command centre and issue clear guidelines to its 1400 or so outdoor delivery staff.
SingPost's masked delivery staff are only allowed to deliver items when closely-monitored PSI levels are within acceptable range. Staff above 65 and those with a history of respiratory and heart conditions are being re-deployed to do indoor work.
It is an anxious time for everyone in Singapore. I have kept looking at the PSI readings hour on hour through the night, anxious for my family, friends and colleagues. It is not just the short-term effects that worry me but also the toxins that could enter and remain in the body.
I have seen noticeably fewer people walking outside, some wearing masks.
I tried to persuade my teenage son not to go out and play football today. He was sent home from his school football practice yesterday when PSI levels got to dangerous levels.
But today he and his pals have booked an indoor football court. There is no stopping the young.
I am glad my 74-year-old mum is visiting my brother in Europe, as she is in an age group which is vulnerable to the haze.
In fact I have been encouraging any of my friends and relatives who are on trips overseas, to remain there for as long as they can.
Yet how long can they do that for? Who is to say which way the wind will blow from Indonesia and for how much longer?
And while Singapore seems to be pulling through the best it can, one political observer has wondered that "if the haze persists at these horrid levels, could ASEAN as a group fray at the edges?"