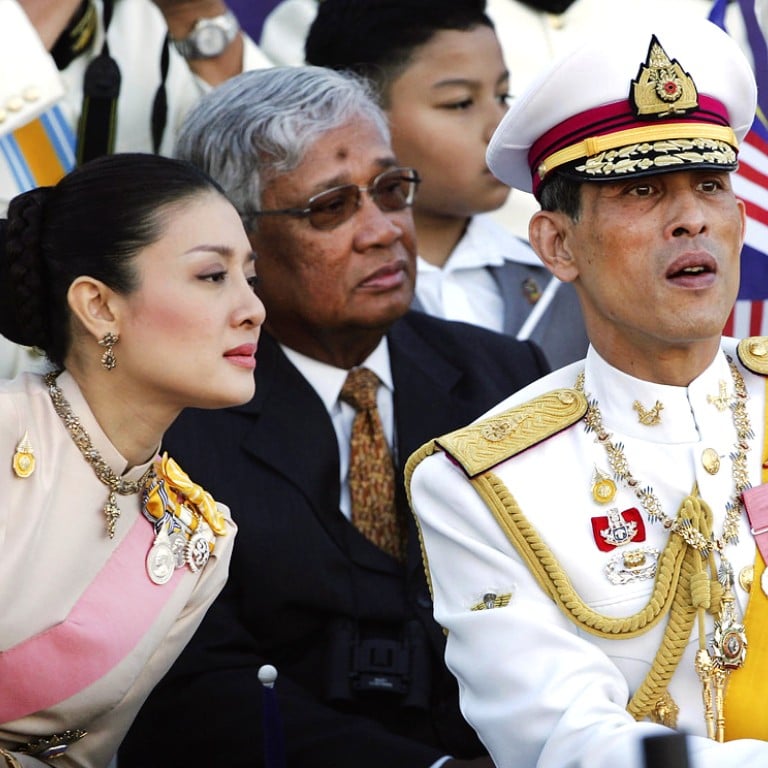 Eye on the throne, Thailand's crown prince appears to be putting his house in order
Pavin Chachavalpongpun says the Thai crown prince's troubled personal life and shifting political allegiances are causing anxiety about the royal succession among the elite
Thailand's King Bhumibol Adulyadej turns 87 today. Crowned in 1946, he is the world's longest reigning monarch. For the past seven decades, Bhumibol has been successful in transforming the monarchy, once unpopular, into the country's most powerful political institution.
But the Bhumibol era is coming to an end. The looming royal succession heightens anxiety among the royal elites about the monarchy's uncertain future. They have for a long time invested in the royal institution to achieve their own political benefits. But the choice of the new monarch, Crown Prince Vajiralongkorn, worries them. Not only does he lack the moral authority enjoyed by his father, but he has also forged a close alliance with an enemy of the palace - former prime minister Thaksin Shinawatra.
Isolated by the royal elite and the military, Vajiralongkorn had hoped to exploit Thaksin's popularity with the people to endorse his own enthronement. Meanwhile, Thaksin showered the crown prince with expensive gifts, and said in 2009 that he was confident Thailand under Vajiralongkorn would be a "shining era".
But the May coup that overthrew Thaksin's sister, Yingluck, shifted the political order. The military staged the coup primarily to take control of the royal succession. Rumour has it that the military and the palace might prefer Princess Sirindhorn, sister of Vajiralongkorn, to be crowned. She is more popular and less controversial, and thus could provide stability to the monarchy.
The shifting political order has obviously compelled the crown prince to rethink his strategy. In the past few months, he has sought reconciliation with the army. In August, he agreed to preside over the opening of the National Legislative Assembly, an act deemed to have legitimised the military government of General Prayuth Chan-ocha. Vajiralongkorn has never condemned the coup or how it has obstructed democratisation.
And recently, several high-ranking police officers directly related to Princess Srirasmi, Vajiralongkorn's royal consort, have been discredited following a widening graft probe. Srirasmi's uncle, Pongpat Chayapan, the former chief of the criminal investigation bureau, was charged with graft and lèse-majesté, or insulting the royalty, a crime punishable by up to 15 years in prison. Her three brothers have also been accused of defaming the monarchy.
Shortly after the arrests, Vajiralongkorn asked the government to strip his wife's family of their royally bestowed name, Akharaphongpreecha. The move was widely expected to be a first step to divorce.
This is believed to be part of "house cleaning" ahead of the royal succession. Although Srirasmi has been elevated to a royal consort and thus a queen-in-waiting, palace circles disapprove of her.
How much will Vajiralongkorn's personal life affect politics? Given that the monarchy has long been a significant pillar in politics, the change of Vajiralongkorn's position, away from Thaksin, could further entrench the military's political position. And that would not be good news for pro-democracy movements in Thailand.
This article appeared in the South China Morning Post print edition as: Game of thrones