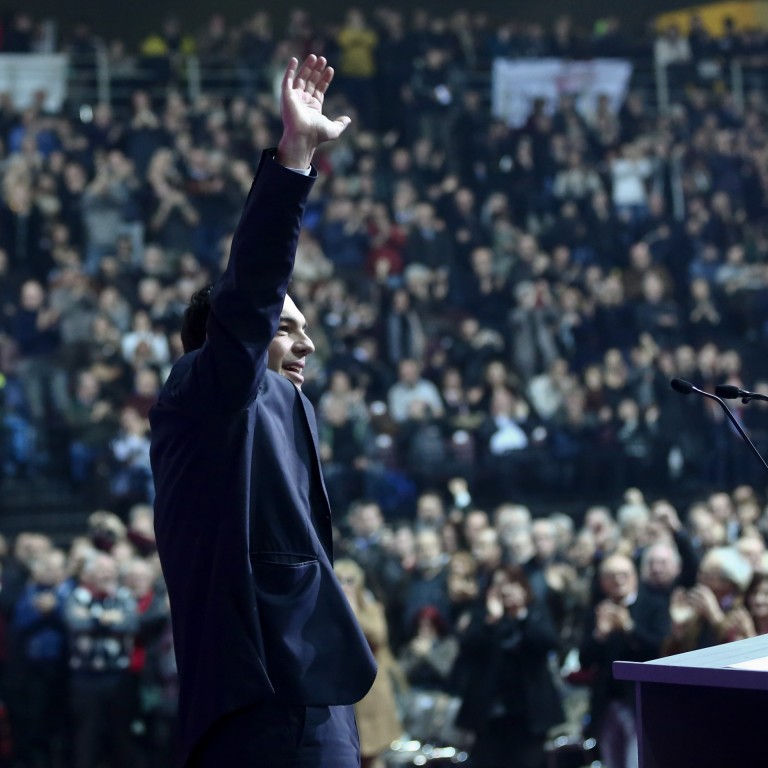 Through Greece, China's EU strategy is winning friends
Dan Steinbock says Beijing should weather the current political uncertainty
Despite rising political risk in Greece and increasing economic uncertainty in Europe, China's EU strategy will thrive in and benefit the old continent. On December 24, Premier Li Keqiang held a phone conference with Greek Prime Minister Antonis Samaras, who told him that the Greek parliament had approved a revised investment agreement for the Piraeus Port project by the Chinese global shipping carrier Cosco.
Barely a week after the call, Athens was swept by a political crisis which led to a snap election being called for late this month. That will have critical repercussions for Greece, Brussels, and China's plans to use Greece as a gateway to Europe.
Greek progress remains reliant on external lifelines, following two huge bailouts of €73 billion (HK$679 billion, in today's exchange rates) and €173 billion respectively. Talks had already begun on a third bailout of €20 billion to €30 billion.
The Greek economy is moving towards a very fragile recovery, but living standards have plunged. Between 2008 and now, per capita gross domestic product, adjusted for inflation, tanked from US$30,820 to US$21,570.
After half a decade of austerity policies, the conservatives have lost their allure, and so have the socialists of the Pasok party, whereas support for the radical left Syriza party has exploded. Led by the young and shrewd Alexis Tsipras, the party has played down its roots, while becoming more populist.
To win the election, Syriza seeks to expand its constituency through policy measures (for example, raising the tax-free threshold and the minimum wage, free electricity and food stamps for poor families and extra payments for poor fixed-income pensioners). Most importantly, it seeks to organise an international conference for debt relief, vis-à-vis "official sector involvement".
Even after the massive bailouts, Greece's financial needs in 2015 are estimated at almost €20 billion (including interest payments, International Monetary Fund repayments, European Central Bank maturing bonds and arrears).
The future of Athens matters in Beijing. In mid-December, Premier Li addressed a summit in Belgrade with 16 leaders of Central and Eastern European countries. To facilitate cooperation, China launched a €2.4 billion investment fund targeting these economies.
In Belgrade, a consensus was reached to create a land-sea express passage linking China and Europe, on the basis of the Hungary-Serbia railway and the Piraeus Port.
China's cooperation took off in 2012, when Beijing announced a US$10 billion credit line for the region. These projects were aligned with Beijing's efforts to expand China's presence in Piraeus, where Cosco won a 35-year concession in 2009 to upgrade and run two container cargo piers, as a gateway to the Balkans and into Central and Eastern European economies.
Beijing's talks with Athens began when Pasok was still in power. Bilateral cooperation moved to a new level with the conservatives of New Democracy, Samaras' party. If Syriza takes over, Tsipras, whose sympathies lie with the Chinese way, is likely to continue cooperation.
Overall, China's EU strategy is part of its grand strategy, which stresses the role of regional integration and connectivity in an increasingly multipolar world economy.
In Europe, Chinese foreign investment and portfolio allocations mean capital and jobs - both of which the old continent desperately needs to overcome its structural challenges.
This article appeared in the South China Morning Post print edition as: Through Greece, China's EU strategy is winning friends