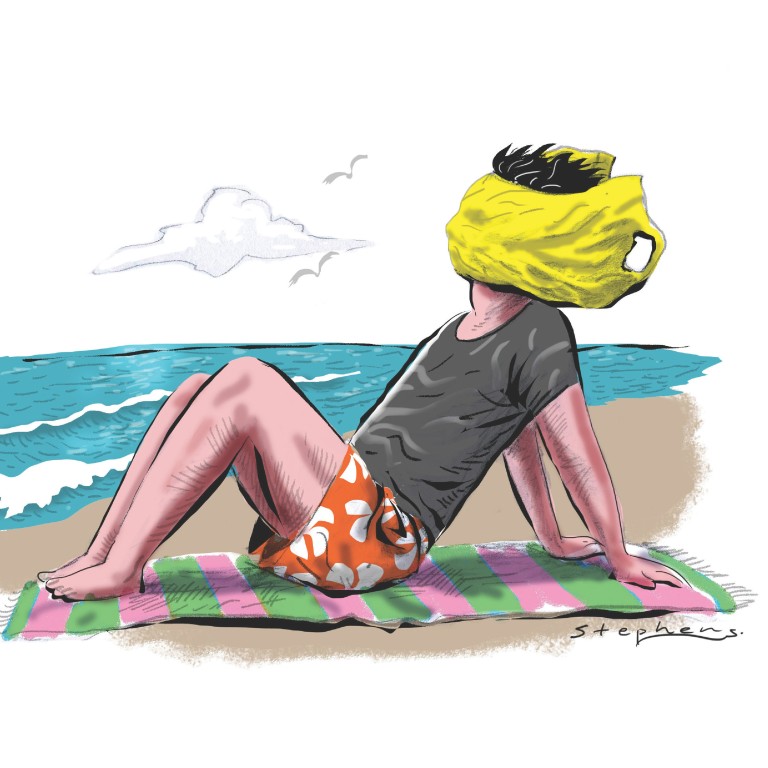 Responsible consumers must back the plastic bag levy
Gilly Wong says Hong Kong's levy on plastic bags is but part of a global effort to reduce the use of this environmental blight, and its success will depend on the support of all consumers
As responsible consumers, Hong Kong people understand that we all have to make small changes in our consumer decisions to allow society to continue consuming goods not just for now, but forever. This is the core idea behind the Consumer Council's strategic direction advocating sustainable consumption. We therefore support the thinking behind the plastic bag levy and hope for its success. Reducing our use of plastic bags won't be the only solution to saving the world, but it is a step in the right direction.
Levies on plastic bags and partial bans are common in other countries. Take Ireland. Though not usually seen as a trailblazer in environmental policy circles, Ireland, in March 2002, became the first country to introduce the plastic bag levy. It is currently 22 euro cents (roughly HK$1.80) per bag - almost four times Hong Kong's rate. It is collected by retailers and paid into the government's environment fund, which is earmarked for funding litter and waste management.
Here in Hong Kong, only large retailers hand over the levy to the government; smaller retailers keep the money. This simplifies administration. The fact that, in Ireland, the revenue was earmarked for environmental purposes rather than feeding retailers' profits or general taxation is an interesting point of difference with our own scheme.
The main reason for the levy in Ireland was to reduce the nuisance from plastic bags blowing around the countryside, or caught in bushes and trees. And, in this respect, the policy was a great success. According to the Irish government, the use of single-use plastic bags has dropped by 95 per cent, from 1.2 billion a year. This is similar to the 90 per cent reduction in plastic bag usage since 2009 achieved by Hong Kong in the first phase of the policy.
In Ireland, before the levy, plastic bags accounted for 5 per cent of litter but this had dropped to 0.22 per cent by 2004 and it has stayed low since then. Shoppers' behaviour changed, and it stayed changed, unlike some other anti-waste initiatives that use only information or voluntary plastic bag take-back schemes retailers offer.
Britain has phased in the introduction of the single-use plastic bag levy, starting with Wales in 2011, Northern Ireland in 2013 and Scotland in 2014. England will introduce the levy this autumn. This progressive introduction through the different political administrations of the UK created an interesting controlled experiment in policy. The early introduction in Wales resulted in a reduction in use of carrier bags of 81 per cent between 2010 and 2012, while during the same period in England (where there is no levy) usage rose 12 per cent, putting pressure on the government to finally announce in June last year the introduction of English legislation.
The Irish plastic bag levy is broadly seen as a success and has been widely copied throughout Europe, Africa and many US states. In 2002, Taiwan introduced legislation banning the distribution of ultra-thin bags and retailers now levy a charge for thicker bags. South Korea implemented a wide-ranging ordinance which prohibits large stores from free distribution of plastic bags. Singapore is debating doing the same.
So, what did Ireland get right? First, it spent a lot of time communicating with stakeholders, especially retailers, to ensure the legislation would be understood. It introduced it to all retailers - big and small - at the same time, reducing possible confusion for consumers.
Then environment minister Noel Dempsey championed the tax. At the launch, he said that the prevalence of plastic bags "suggests that we are careless of our environment, and of the environmental image we convey", and he condemned "our insatiable use of free plastic bags".
Exclusions from the tax were kept to a bare minimum - reusable bags that cost at least 70 cents, small bags used for fresh fish, meat or poultry (whether or not they are packaged) and small bags for loose fruits, nuts, sweets, vegetables or cooked food. Customers were encouraged to report retailers that did not charge them a levy to the local government enforcement team.
The Hong Kong policy builds in many of these features, though the exemptions seem slightly more complex than in Ireland and the different treatment of retailers between phases one and two makes the policy appear more complicated.
We understand that, here in Hong Kong, some retailers are charging more than the statutory level of HK$0.50 per plastic bag or applying it for goods that are outside the scheme. They are free to do this. But when they do this, they should make it clear to consumers that it is their company policy to go beyond the ordinance to ensure they do not undermine the public's confidence in the policy. Many consumers are confused by the exemptions (why only plastic bags and not paper bags? Why is loose food exempt, but not loose non-food items like plants?), or the manner in which the policy was enforced in the early stages.
None of us like to see plastic bags blowing through the country parks, washed up on our beaches and polluting the environment. Consumers everywhere by and large understand the idea of the "polluter pays principle", even if they don't use such language.
Plastic bags are not a major use of our depleting fossil fuel resources, but they do persist in landfill sites for many centuries. And they are an all-too-visible example of the casual way in which we sometimes disregard our environment and the resources it provides us.
So our main message to consumers is to play a part to save the environment and start taking their own reusable bags when they shop.
This article appeared in the South China Morning Post print edition as: Big-picture view