Taiwan
Get more with myNEWS
A personalised news feed of stories that matter to you
Learn more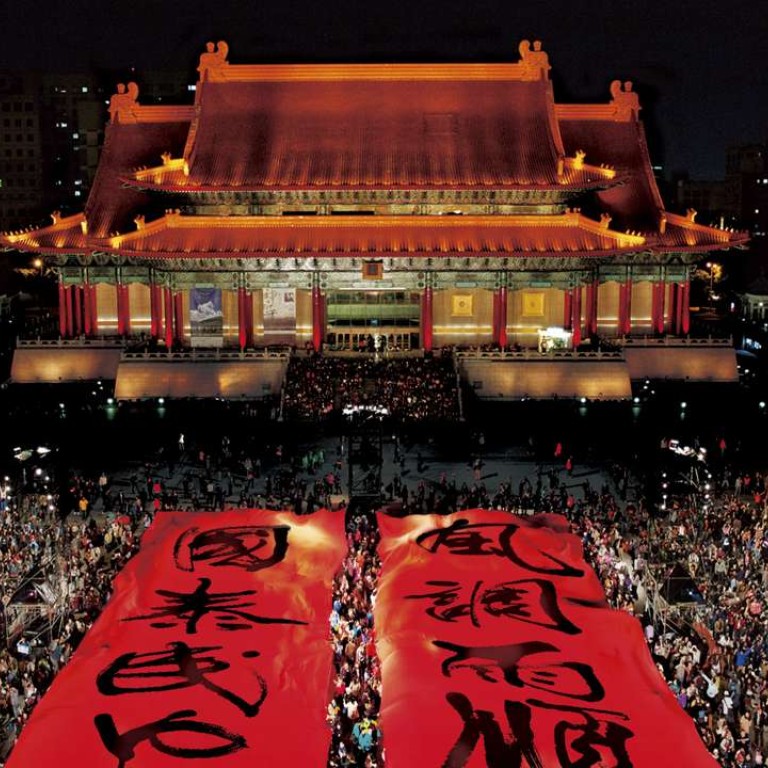 How Taiwan's own silk road could help reduce regional tensions
Emanuele Scimia says Taipei's southbound policy is expected to cut reliance on Chinese markets, deepen Asean links and could ease territorial pressures in the South China Sea
If plans come to fruition, Taiwan will have its own modern silk road after Taipei officially advanced the "New Southbound Policy" on September 5. The public-private plan, a revised version of the "Go South" scheme from the 1990s, and a sort of regional counterpart to China's "One Belt, One Road" project, is intended to boost the island's trade and economic relations in Southeast Asia, South Asia and Oceania, in particular with the 10 members of the Association of Southeast Asian Nations, and India, Australia and New Zealand.
Taiwan's plan aims to foster regional connections through enhanced economic, commercial and cultural collaboration. The policy's implementation will run parallel to its bid to join the US-led Trans-Pacific Partnership on free trade and with Taipei's negotiations to conclude regional bilateral free-trade agreements.
As China seeks to turn Xinjiang (新疆) into a springboard for trade projection to Central Asia and Europe in the belt and road framework, so Taipei sees its southern city of Kaohsiung as the natural platform to conquer markets from the Indian subcontinent to the Pacific rim.
This approach aims to cut the island's economic and financial over-reliance on any single market. Though Taiwan maintains the opposite, the obvious reference is to mainland China, currently its biggest economic partner.
China (including Hong Kong) is Taipei's largest export market, followed by the Asean six (Indonesia, Malaysia, the Philippines, Singapore, Thailand and Vietnam), the US, Europe and Japan. The mainland also remains the top destination for Taiwan's foreign direct investment.
Asean looks favourably on Taiwan's move to promote relations along its southern flank; for them, Taipei could serve as a hedge against possible further cracks in the Chinese economy, as well as an element of a broader strategy to counterbalance China's power in the South China Sea.
In essence, the New Southbound Policy is a soft power manoeuvre to cement Taipei's geopolitical linkages in the Indo-Pacific arena, at a time when Beijing is committed to depriving the island of its few remaining official diplomatic allies.
Still, in propping up its Asia-Pacific reach, Taiwan's initiative – seen to support both outbound and inbound projects – has the potential to reduce territorial tensions over the South China Sea with countries like the Philippines. Logically, the finalisation of a Taiwanese entente/détente with rival claimants would play into Washington's hands, bolstering US resolve to create an informal block deterring China's regional assertiveness.
Emanuele Scimia is an independent journalist and foreign affairs analyst
This article appeared in the South China Morning Post print edition as: Taipei charts its own silk route