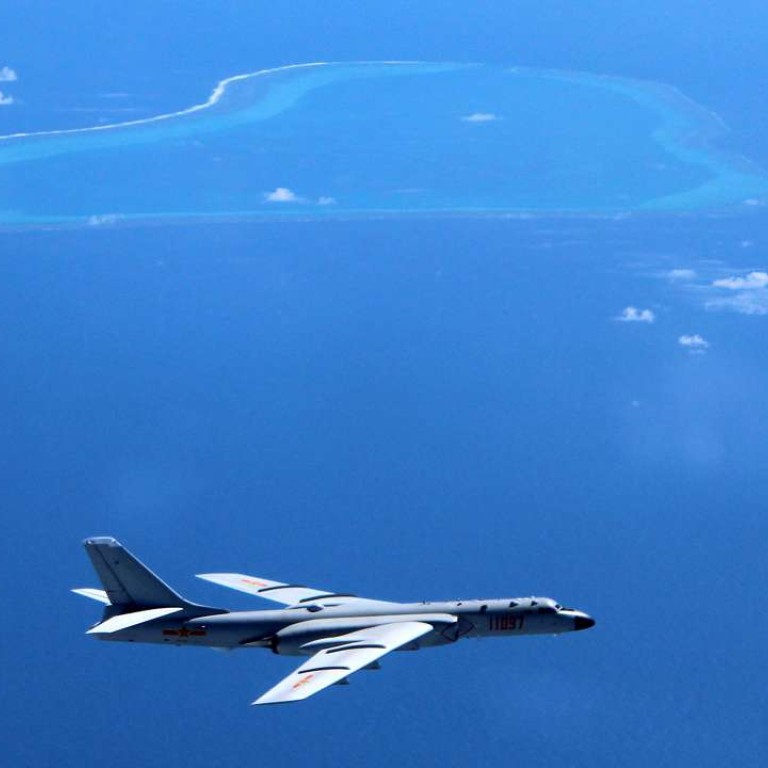 China is not the only one 'militarising' the South China Sea
Mark J. Valencia says it is unfair to blame Beijing for its defensive weapons systems in the Spratlys when the US and others are similarly provocative
The "revelation" by Washington's Centre for Strategic and International Studies that China has
emplaced anti-aircraft and anti-missile systems
on all seven of its occupied features in the Spratlys dominated the media headlines last week. As usual, US "experts" and media blamed China. Some even suggested its actions were a challenge to the US. But let's take a balanced perspective.
Yes, China has installed defensive weapons systems on features it claims and occupies. Experts say this breaks President Xi Jinping's (
習近平
) "pledge" not to militarise the features. Bonnie Glaser, a senior adviser at the think tank,
said as much
. She has
also written that
"development of capabilities to deny American naval access to those waters in a conflict provides evidence of possible Chinese intentions to block freedom of navigation in specific contingencies". This implies that China's so-called militarisation of the features is a threat to freedom of navigation, a US security interest.
First, it may well have not intended to "militarise" the features. But when Vietnam and the US took certain military action, Beijing may have felt a need to respond to perceived threats to its forces and assets. To China, Vietnam's deployment of long-range mobile rocket launchers on five features within striking distance of China's occupied features and continued US freedom of navigation operations close to them constitute threats.
Moreover, China apparently does not consider defensive installations "militarisation". Indeed, China has repeatedly said that the artificial islands it has constructed would be used for military defence.
Most important, there is clear disagreement as to the definition of "militarisation" and who is doing it. The Merriam-Webster dictionary defines "militarisation" as "to give a military character to or to adapt for military use". Under this definition, all the claimants to and occupiers of Spratly features – China, Taiwan, Malaysia, the Philippines and Vietnam – "militarised" them years ago. Indeed, all have stationed military personnel there and built airstrips and harbours that can and have accommodated military aircraft and vessels.
So, what specifically does the US mean by "militarisation" when it accuses China of it and demands that it refrain from doing so? Is "occasional" military use all right, whatever that means? What if that "military" use is for "humanitarian" purposes, such as search and rescue or disaster response? Does the intent of the use matter – and who decides? How about if it is "for defensive purposes only"?
More germane, what about the bigger picture regarding the meaning of "militarisation"? The US – unlike China – already has military "places" in Southeast Asia – in its military allies the Philippines and Thailand, and more recently in Malaysia and Singapore. With the pivot, the US has clearly increased its military presence in the region.
Let's face it: both China and the US are "militarising" the South China Sea – at least in each other's eyes. Other claimants have done so, and have collaborated with the US effort as well, while other powers like Japan are contemplating doing so. What is clear is that "militarisation" means different things to different nations and people. Countries and experts that accuse others of it should define specifically what they mean. They should specify what it is that China is doing – not what it may do – that others have not.
China and the US may be destined to clash militarily. But, in this era of belligerent leadership on both sides, analysts and the press should not be hastening that destiny. This is a plea for more balance in their analyses and reporting.
Mark J. Valencia is adjunct senior scholar at the National Institute for South China Sea Studies, Haikou, China
This article appeared in the South China Morning Post print edition as: China is not the only one 'militarising' South China Sea