Why Xi's anti-corruption drive in China's military needs a long-term solution
Cary Huang says the number of PLA generals and officers caught in China's anti-graft net is staggering but, given the lack of institutional reforms, the campaign may be more about efforts to firm up Xi Jinping's grip on power
General Zhang Yang, a former head of the Central Military Commission's Political Work Department, took his own life on November 23 amid a probe into "serious disciplinary violations".
Anti-graft tsar Wang expected to be named China's vice-president
But some accuse him of using the campaign to purge opponents and shore up his absolute grip on the army, one of the most powerful political institutions in China, which enjoys almost absolute immunity from external oversight. Accompanying the campaign, Xi has also overseen a
dramatic reshuffle of personnel
within the rank and file. So far, Xi has replaced 70 of the 100 most senior PLA positions and installed commanders more loyal to him to fill the void.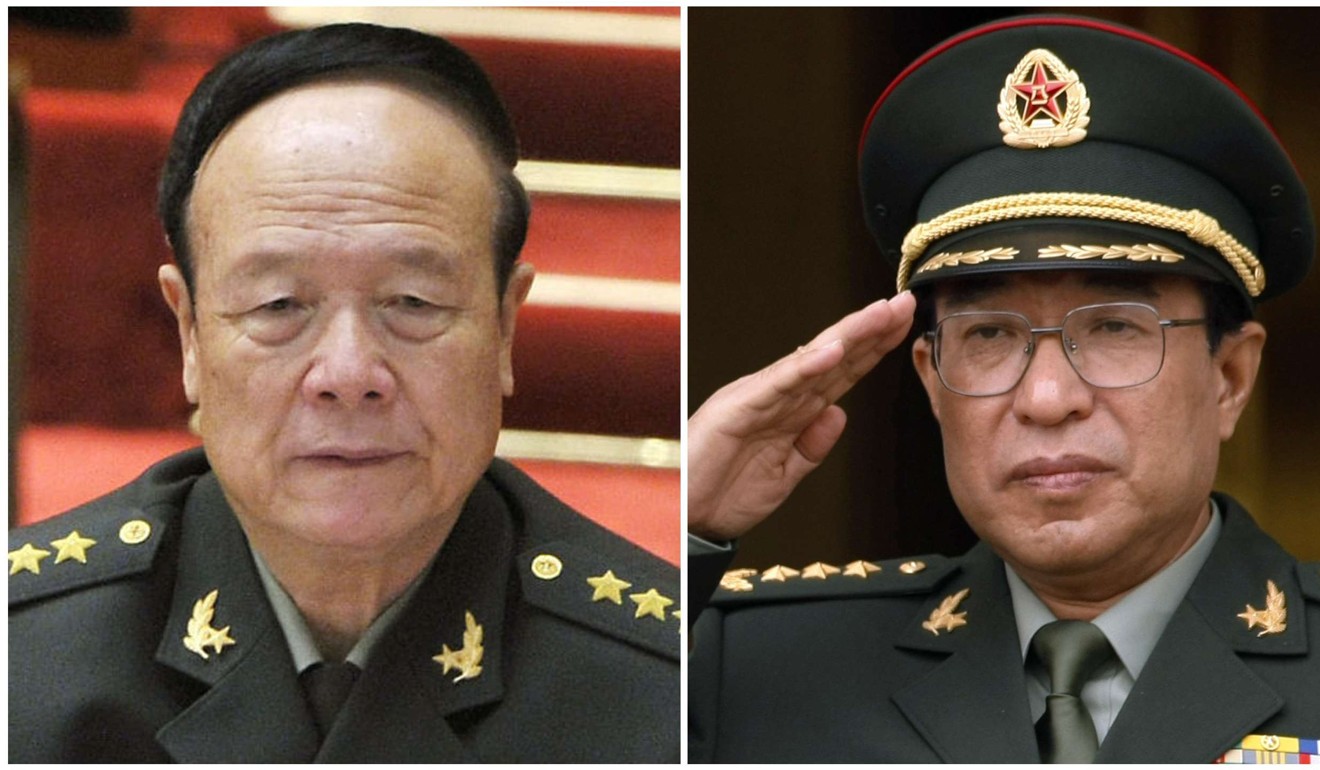 Xi makes no secret of the political motivation behind the campaign, saying these disgraced officers "engaged in political conspiracy activities". Zhang and Feng were under investigation over their links to Guo and Xu amid an ongoing campaign to eliminate Guo and Xu's "pernicious influence" in the PLA.
Zhang had publicly pledged allegiance to Xi and denounced Guo and Xu. But, in a scathing commentary last week, the People's Liberation Army Daily called Zhang "two-faced" and accused him of "paying lip service by shouting about loyalty to Xi".
Zhang's suicide came amid a PLA campaign pledging to be "absolutely loyal, honest and reliable to Xi" in new guidelines released by the CMC last month.
As the saying goes, when you lose a sheep, it is more important to mend the hole in the fence than spend time looking for it.
Absolute power corrupts absolutely, and the best way to stamp out corruption is to ensure that power is exercised transparently, with external oversight. But, to date, there has been no substantive institutional reform, namely in establishing an effective corruption-prevention mechanism, despite high-profile political noise. So the ongoing campaign might be more of a short-term effort to clean house rather than a long-term solution to mend fences.
Cary Huang is a senior writer at the Post
This article appeared in the South China Morning Post print edition as: Xi's sweeping PLA anti-corruption drive needs a longer-term solution