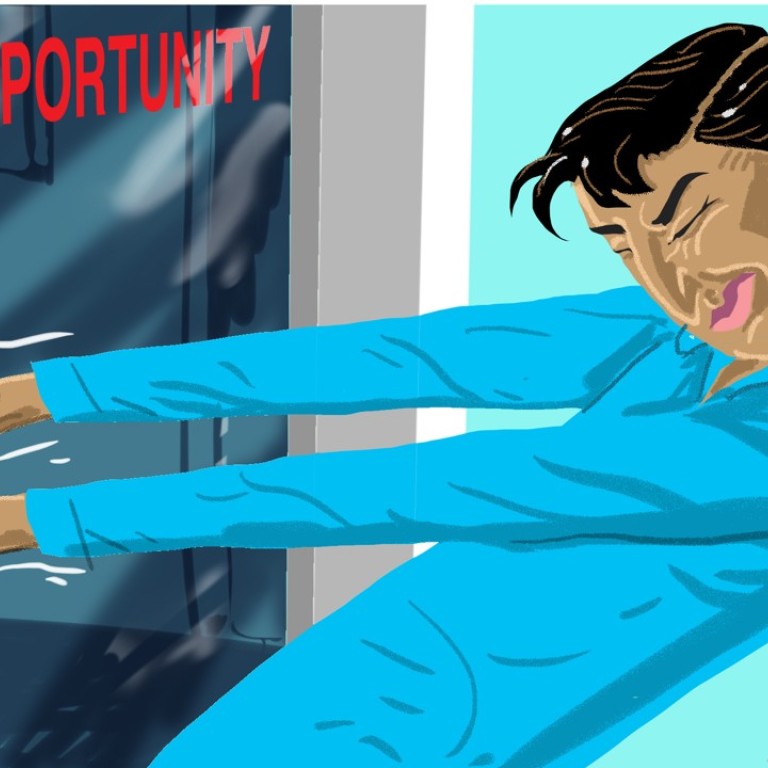 In Hong Kong's battle over language, ethnic minority children should get to learn Chinese in Mandarin, rather than Cantonese
Gerard A. Postiglione and Chura Thapa say the city's ethnic minority children would master Mandarin phonetics and simplified Chinese characters more quickly than Cantonese in traditional characters, giving them a shot at admission to prestigious mainland universities and greater job opportunities
I was not surprised when I met a fifth generation ethnic minority Hongkonger who delivers documents on his motorcycle. He was able to communicate well in Cantonese, as could his children. But this was not enough to gain equal access to occupations that are supposedly open to all. Ability to read and write traditional Chinese characters can spell the difference between full citizenship and life in a marginalised world.
Generation after generation, Hong Kong's ethnic minorities
struggle with learning both Cantonese and Chinese characters
. Some make major progress on the first, few attain mastery of the second. Unless they are wealthy enough to study at international schools where they learn Mandarin and simplified Chinese characters, they study Cantonese at local schools. It is ironic that ethnic minority pupils in Hong Kong's international schools have more opportunity to learn China's national language. In this respect, local education limits the path to a brighter future.
The education authorities know that this language issue needs to be addressed. Band-Aid remedies have been tried –
designated schools
, easier Chinese-language examinations so that more ethnic minority pupils are able to earn a General Certificate of Secondary Education pass and an
easier curriculum
. Language is key to getting a good job and to
social mobility
in Hong Kong. It is no wonder that the access rate of
ethnic minorities to university
in Hong Kong is far below their proportion in the population.
The policy of
bi-literacy and trilingualism
has little meaning for ethnic minorities because few get beyond the second language or the first script. The inability to meet language requirements leaves them doubly disadvantaged. Governments in Asia are gearing up to provide their pupils with skills for greater global reach in an increasingly interconnected world. The youth in many parts of Asia are learning Mandarin.
If the government is serious about
Hong Kong's role
in the
Belt and Road Initiative
, ethnic minorities are an untapped resource. Given the opportunity, Hong Kong's Mandarin-speaking ethnic minorities could be a useful link to several belt and road countries.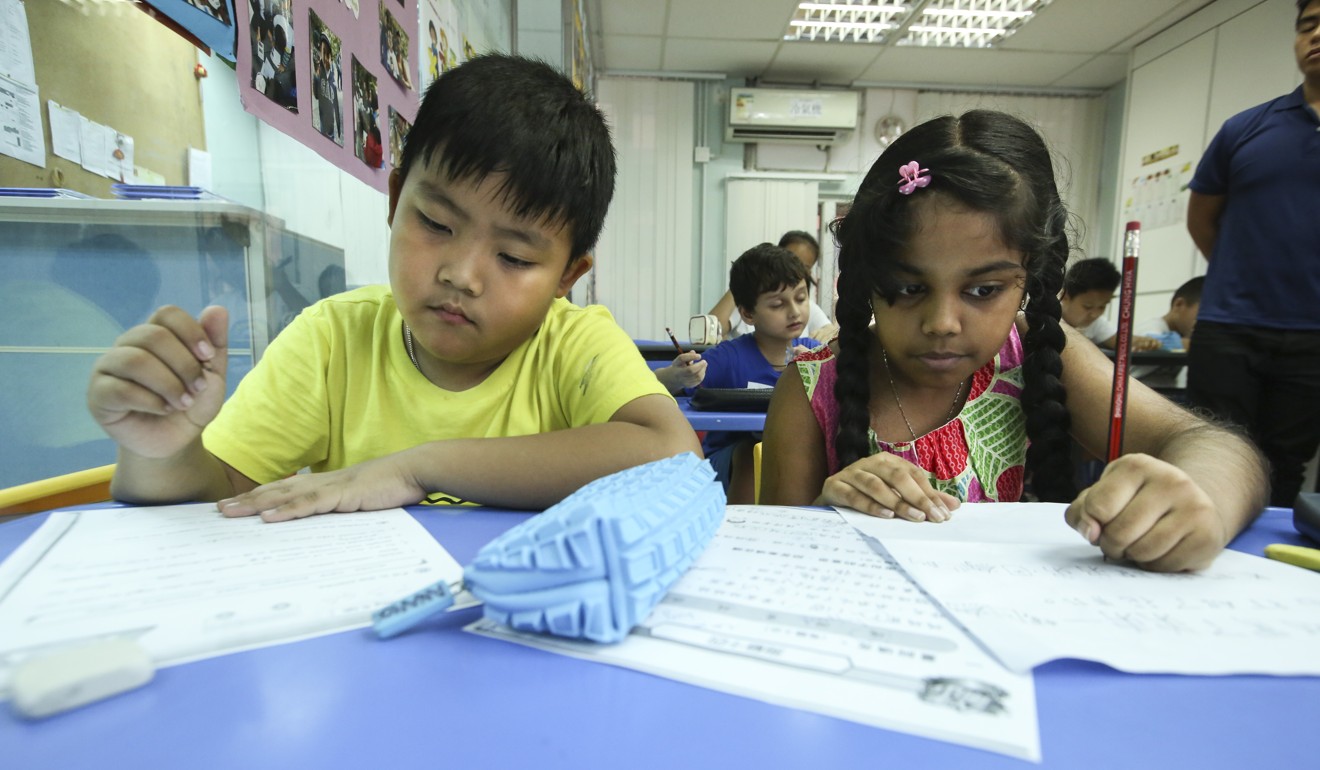 It may be time to move beyond blaming the Education Bureau, teachers, South Asian pupils or their parents. It is also time to stop believing that multicultural education, though necessary, can fix the problem.
Taiwan
,
Malaysia
and
Singapore
teach Chinese in Mandarin.
Mandarin phonetics
can more easily prepare pupils for reading and writing Chinese characters.
Fortunately, there are signs of change at some schools. Some primary schools teach the subject of Chinese in Mandarin with traditional Chinese characters. Although schools are free to extend this to other subjects, few do.
Several measures deserve consideration. First, ethnic minorities should be taught simplified Chinese characters as they are easier to learn. It is then a short step to understanding traditional Chinese characters. People all over the world are learning Mandarin in simplified characters, including students from Pakistan, Nepal and India studying in China, who are fluent in speaking, reading and writing in Mandarin.
Second, to increase the access rate of ethnic minorities to university, they should be encouraged to consider the new policy of preferential access to
Project 211
institutions, China's top 100 or so universities. This requires the Hong Kong Diploma of Secondary Education, not the National College and Entrance Examination on the mainland. Hong Kong Chinese students already
take advantage
of this policy.
Hong Kong minorities may find that their Mandarin is too weak to enter a good university. It is no different for students from some of China's 55 ethnic minority groups, who are provided a remedial year of language study to bring their Mandarin up to snuff. In all likelihood, the authorities would look favourably on doing the same for Hong Kong's ethnic minorities.
Entering a Project 211 university would give Hong Kong minorities a step up. Project 211 graduates who are Hong Kong permanent residents are already courted for administrative posts in the Hong Kong civil service.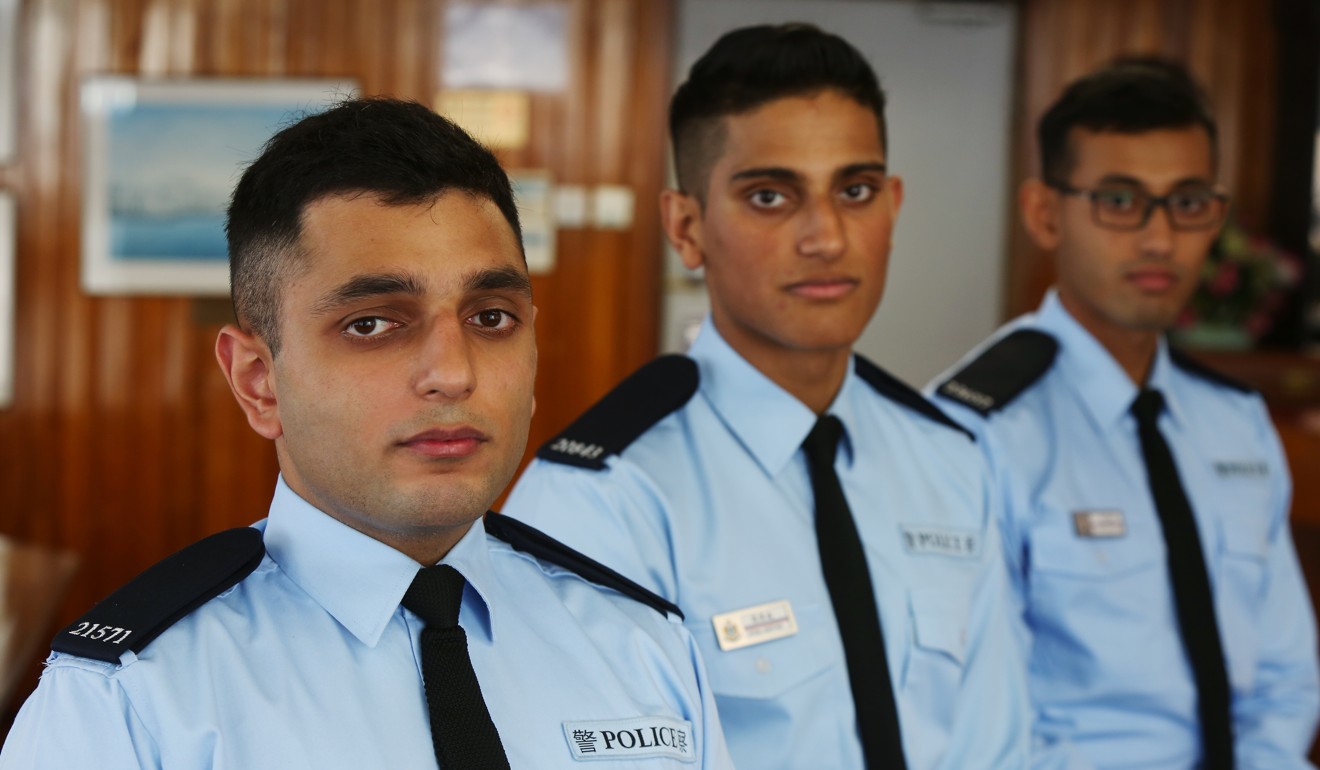 Third, educators should place learning above politics. Elevating the status of Mandarin in relation to Cantonese, even for ethnic minorities, is understandably a
sensitive issue
in Hong Kong. But how do students learn best? When research in the 1990s showed that most Hong Kong pupils learned better through the medium of Cantonese rather than English, the
policy was changed
.
Cantonese is not the mother tongue of ethnic minority Hongkongers. They should have the choice of making Cantonese with traditional Chinese characters their second or third language at school. There are also ethnic minority households that may choose to pass on some native language ability as a marker of identity.
Fourth, if Mandarin with simplified Chinese characters cannot be a real option for ethnic minority Hongkongers, then the teaching of Cantonese has to be raised to the teaching standard of Mandarin. That means developing more
teaching materials
. The financial investment across many counties for Mandarin teaching far exceeds that for Cantonese, including thousands of high-quality web-based learning programmes,
translation apps
and other innovations. If the Hong Kong government is serious about the teaching of Cantonese with traditional characters, it can greatly increase its investment in the teaching materials.
Hong Kong remains unique in being the only place in the world where Chinese is not taught in Mandarin. Hong Kong will never lose its Cantonese character. Shanghai and Guangzhou have made Mandarin their medium of instruction in schools since 1949 but Shanghainese and Cantonese continue to be heard everywhere in those cities. There is no
threat to Cantonese
. It will forever be Hong Kong's main spoken tongue.
As Hong Kong's
population ages
, the younger demographic profile will become more multi-ethnic. Making pupils trilingual and bi-literate will become more important than ever.
Gerard A. Postiglione is a chair professor at the University of Hong Kong, where he teaches a course on ethnic minorities. Dr Chura Thapa is a teaching assistant at HKU and a project adviser to the Hong Kong Nepalese Federation
This article appeared in the South China Morning Post print edition as: Linguistic turn