Trade
Get more with myNEWS
A personalised news feed of stories that matter to you
Learn more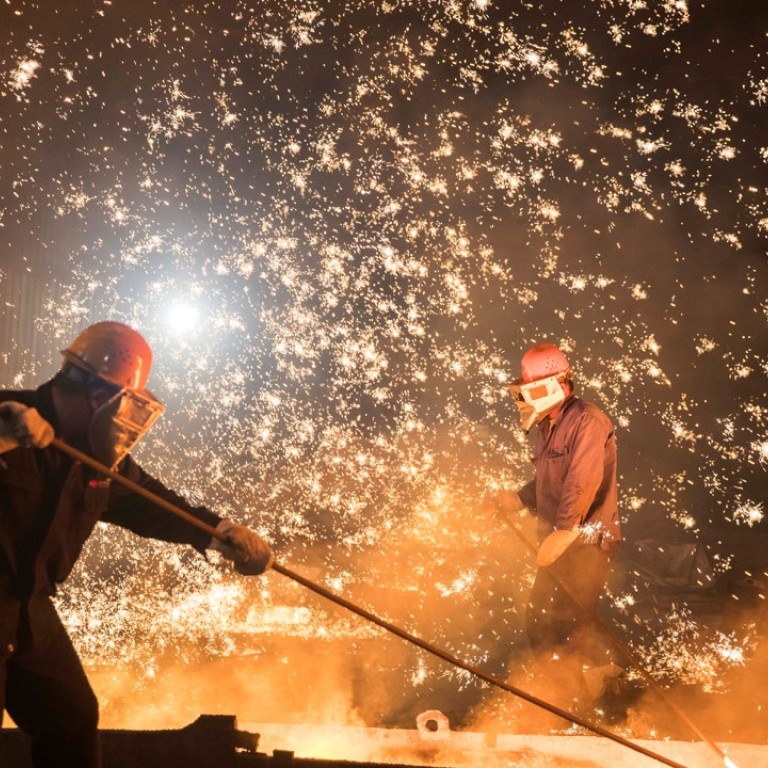 Why the US doesn't have the stomach or the strategy for a full-blown trade war with East Asia
Andy Xie says the US has neither the stomach for a recession nor a coherent industrial policy, the two elements needed to engage in a real trade war with Asia
The Trump administration has finally put some teeth into its
America First
rhetoric, imposing tariffs on big washing machines from South Korea and
solar panels
from China. A hefty tariff on Chinese steel is being floated while
Chinese aluminium
is rumoured to be on the chopping block. At Davos, the US Treasury secretary was
talking down an already weak dollar
. Are we seeing the start of a long-feared trade war between the US and East Asia, especially China?
I suspect this is not a real trade war. The Trump administration doesn't have a strategy to go all the way. The US economy depends on a vast
stock market bubble
and
foreign financing of
its
fiscal deficit
. Its
tax cut
is adding US$1.5 trillionto its deficit over the next decade, making it more dependent on foreign capital. If the US goes deep into a trade war or
debasing the dollar
, the stock market will crash, foreign money will flee, its
bond yield
will surge and its economy will crash.
A credible
trade war
requires two elements: the US being prepared for a prolonged
recession
, and a coherent
industrial policy
. The US economy is driven by maximising short-term profitability for big listed companies. They have been driving the
outsourcing model
in global trade because cutting costs through outsourcing is the quickest way to boost profit. The high stock prices from the boosted earnings reward the top managers at these companies. The US CEOs have seen
incredible increases
in their incomes, far ahead of their counterparts in Germany and Japan, while its industrial workers face
declining wages
. Unless the US changes the incentive structure for its top corporate managers, this dynamic won't change.
Germany and Japan, while they don't publicly admit it, have industrial policies. They concentrate resources in industries where they could achieve long-term competitiveness. Their CEOs put the country's interest ahead of short-term profitability. And, they don't pay themselves tens of millions of dollars, because their societies have implicit social contracts against it. They are still high-cost countries and can't achieve high economic growth. But, a deep industrial base leads to a more stable and equitable economy.
Andy Xie is an independent economist
This article appeared in the South China Morning Post print edition as: US isn't ready for a full-blown trade war with Asia