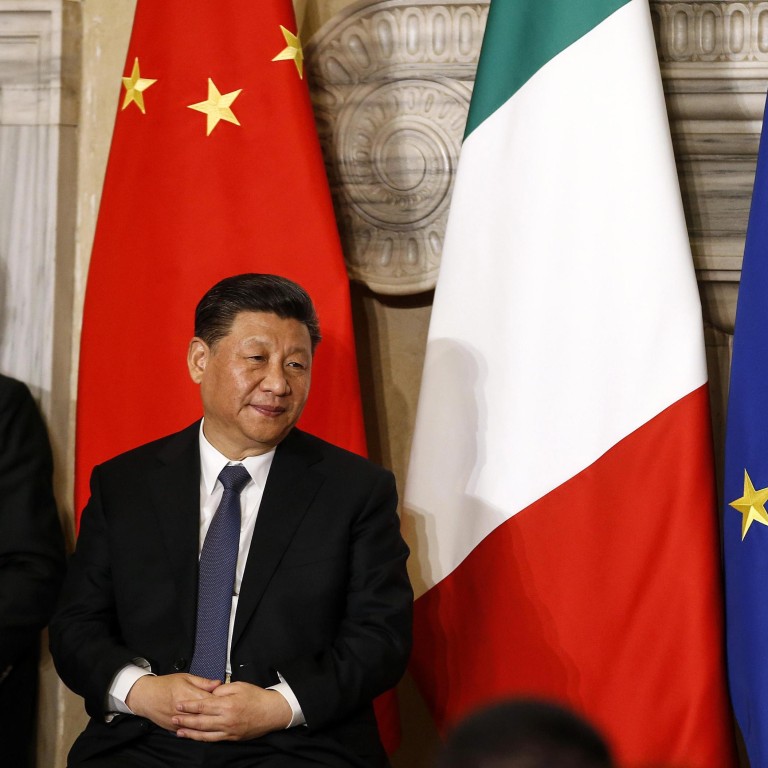 China's 5G tech may do more than revolutionise communications – it may redraw global security alliances
The US has been clear that it will reconsider partnerships with countries that use crucial Chinese technology but, ultimately, the appeal of 5G may lure many countries away from the US
Thanks to its cutting-edge
5G technology
, China has
the opportunity
to open cracks in the security architecture of the Western camp – the United States and its European allies, but also the Indo-Pacific countries that, in one way or another, are part of America's global military system.
Amid espionage worries, US leaders have
repeatedly warned
that Huawei's 5G equipment for next-generation communications networks presents a security threat, given the Chinese telecoms giant's links with China's government and the People's Liberation Army.
Particularly, they object that Chinese tech companies are legally forced to cooperate with their country's intelligence services. Based on this assumption, the US,
Japan
and
Australia
have all banned Huawei and ZTE (another top Chinese telecoms firm) from developing their 5G wireless platforms.
The US government has made it clear it could reduce security and intelligence cooperation with allies that buy Chinese-made 5G gear.
But the problem is not only a matter of spying on behalf of the Chinese government through back doors (or vulnerabilities) in the 5G hardware of other states. US officials and lawmakers say the adoption of Chinese technology by allied countries could also endanger "Nato troops fighting on future, 5G-equipped battlefields".
Germany, Britain and France are unlikely to keep Huawei out of their new 5G infrastructure, but they have tightened, or are moving to tighten, regulations and standards to mitigate security risks from the possible use of Chinese equipment. The European Union is on the same page. It has not called for an outright ban of Huawei on 5G development, but has urged its member countries to complete a
risk assessment
by October 1 to find common "mitigating measures that can be used at national level".
The Chinese say security problems related to the 5G roll-out could be addressed through technical solutions. But experts from the Cooperative Cyber Defence Centre of Excellence, a Nato-accredited cyber defence hub in Estonia,
think otherwise
. They argue that China's intelligence apparatus can control 5G networks in Western countries through Huawei, and such risk cannot be totally eliminated, unless you avoid buying Chinese technology altogether.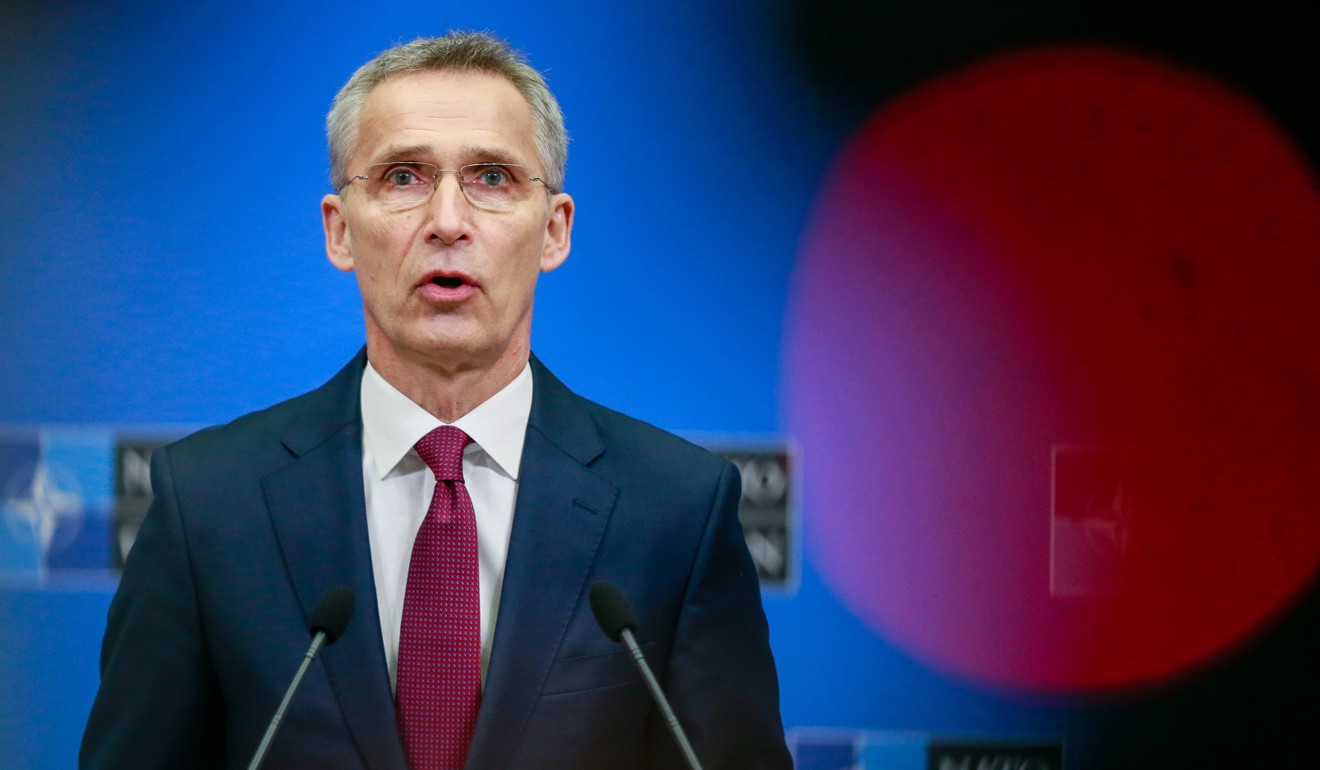 Several Nato countries have said they will not exclude Huawei from their future 5G platforms, and this could jeopardise the transatlantic alliance's security. Last month, Nato Secretary General
Jens Stoltenberg
said the alliance was closely consulting on the issue to find out the "best possible way ... [to] address the challenges related to investments in 5G infrastructure". That, in diplomatic jargon, means they are still fumbling around in the dark.
Nato is increasingly worried about China's rising military power. In a recent interview with the German magazine
Der Spiegel
, Stoltenberg said that "the Chinese are developing capabilities that they can use worldwide". In his view, this is not a question of "Nato expanding in the direction of the South China Sea", but of the Chinese "getting closer to us", as shown by their
naval activities
in the Mediterranean Sea, the Baltic Sea and the
Arctic region
.
Furthermore, the involvement of Huawei in the 5G mobile networks of Britain, Germany and France could imperil their security relations with like-minded countries in the Indo-Pacific region that have close military ties with Washington, and are concerned with China's growing military clout.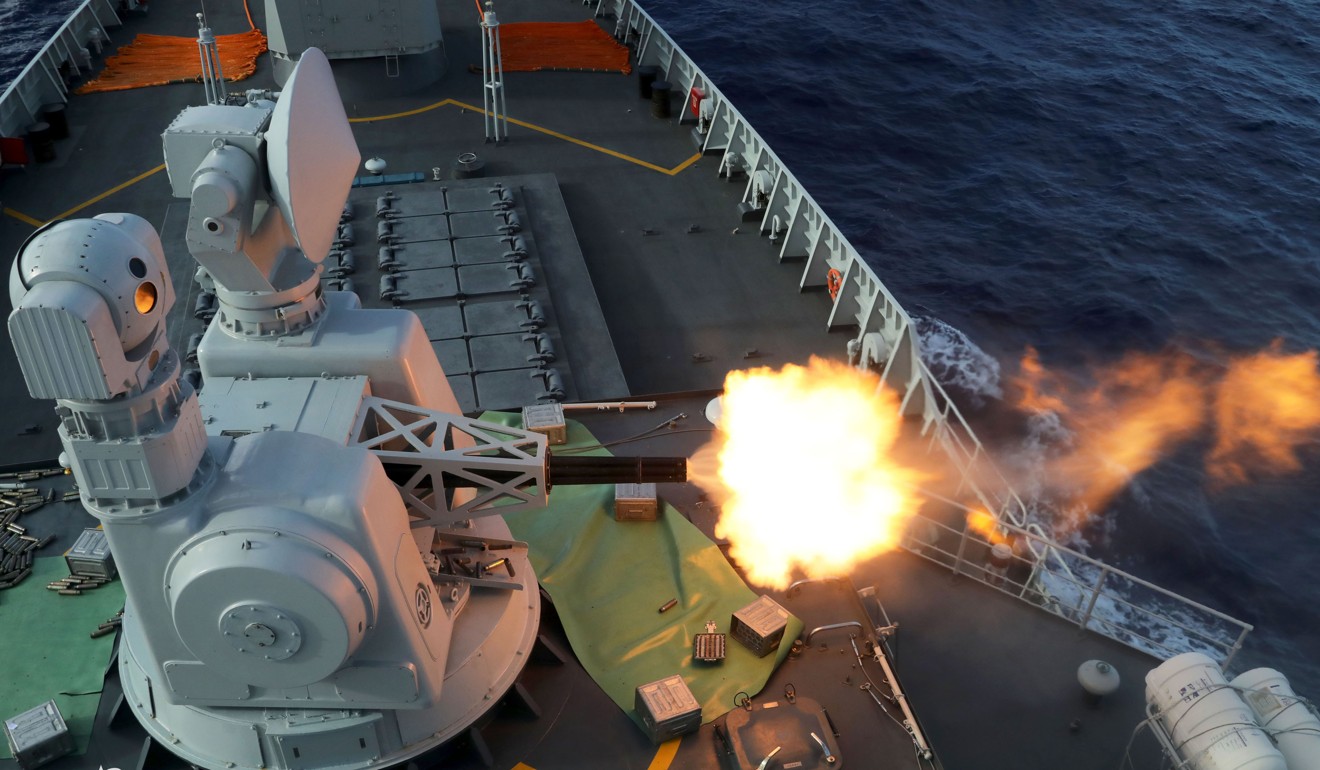 The US, Australia, New Zealand and
Canada
might limit intelligence sharing with Britain within the Five Eyes framework, for instance. But also with Germany, which has reportedly increased the exchange of classified information on China's foreign operations with the Five Eyes alliance.
Japan has enhanced its interaction with Five Eyes members as well, and the UK's reliance on China for its 5G network could dissuade the Japanese government from deepening relations with the US-led intelligence grouping.
Britain's cooperation with Australia and
New Zealand
under the Five Power Defence Agreement, which also includes Malaysia and Singapore, is also at risk.
France's position is no different. The French government regularly shares information with the Five Eyes intelligence group. It has also expanded military collaboration with Japan to maintain and strengthen a free and open Indo-Pacific. The two countries are engaged in a comprehensive maritime dialogue and hold regular consultations to create and develop a "free, fair and safe cyberspace".
India has yet to decide whether Huawei can contribute to the development of its 5G telecoms network. If it were to outlaw the Chinese company, its strategic partnership with France could be negatively affected. Delhi and Paris established naval logistical cooperation and
signed
a Joint Strategic Vision for Cooperation in the Indian Ocean Region in March last year that sounded a bit anti-Beijing.
As with the "
Belt and Road Initiative"
, Chinese President Xi Jinping's signature trade and infrastructure programme, China can bank on its 5G technology to drive a wedge between the United States and its allies and partners.
Without firing a single shot, the Chinese are in the position to weaken both the traditional system of alliances of the US and the informal complex of military partnerships that Washington has created or inspired in the Indo-Pacific area to counter China.
Emanuele Scimia is an independent journalist and foreign affairs analyst.