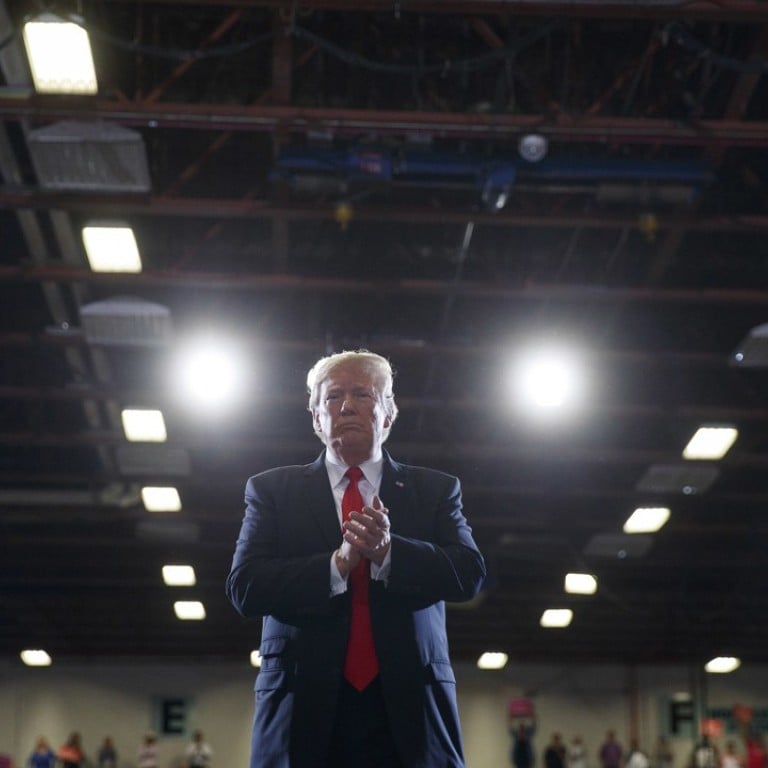 Trump is staring down the barrel of yuan devaluation in US-China trade war
David Brown says Donald Trump may need to consider all the ways in which China can badly hurt him – by devaluing the yuan, dumping its US Treasury holdings or targeting his supporters in the rust and farm belts before midterm elections
America's trade gap with China is now running close to
US$400 billion
annually. It is fast running out of control, so it is no wonder Trump stepped in.
Watch: 'Biggest trade war in economic history' begins between US and China
The trade gap will be hard to turn around without major changes in the way the US produces goods and services and this is a battle China is winning hands down. America lost pole position to China as the world's largest manufacturing country back in 2010, with further decline since then due to the dollar's strength. The weaker yuan is China's trump card right now and Beijing could play it to maximum effect.
Since March, the yuan has fallen as much as 7 per cent against the US dollar, with Beijing turning a blind eye. This benign neglect is simply back-door devaluation which is piling major pressure on Washington and US exporters as the stronger dollar takes its toll.
The yuan only needs to lose another 3 per cent and it will be back at pre-2008 crash levels. And it will not be long before Trump
calls foul again
over currency manipulation.
The US' yawning budget deficit is another weak link for China to play on. Over the next few years, the US budget gap is set to explode, thanks to Trump's
fiscal stimulus,
with the deficit expected to jump to 6.1 per cent of GDP next year compared with 3.6 per cent of GDP in 2017. With the US
Federal Reserve
running down its
US$4.3 trillion stock
of US Treasury
bonds
, overseas investors are expected to take up the slack. This is a vulnerability which Beijing could easily exploit.
China holds the whip hand as it accounts for
up to 20 per cent
of all US Treasury securities held by foreign
central banks
. A buying strike by Beijing or outright selling of US Treasuries could inflict major damage on US bond markets, driving yields higher and increasing upward pressure on the dollar at the same time.
Trump must be very careful about biting the hand that feeds US financial markets. Higher US yields could begin to place serious strains on US stock market sentiment.
China could also hit Trump where it hurts by targeting his political support. Trump might be trying to protect the US rust belt with trade tariffs, but Beijing could go after the US farm belt with selective sanctions on US
agricultural
produce. It could cost Trump's farm vote hard in the run-up to US midterm elections in November. Trump could end up politically isolated by the end of the year.
Trump needs to think long and hard about what he is getting himself into. China is in it for the long haul and will prevail. The trouble is, the word "compromise" is outside Trump's lexicon.
David Brown is chief executive of New View Economics

This article appeared in the South China Morning Post print edition as: Challenge for Trump as China could still play currency card