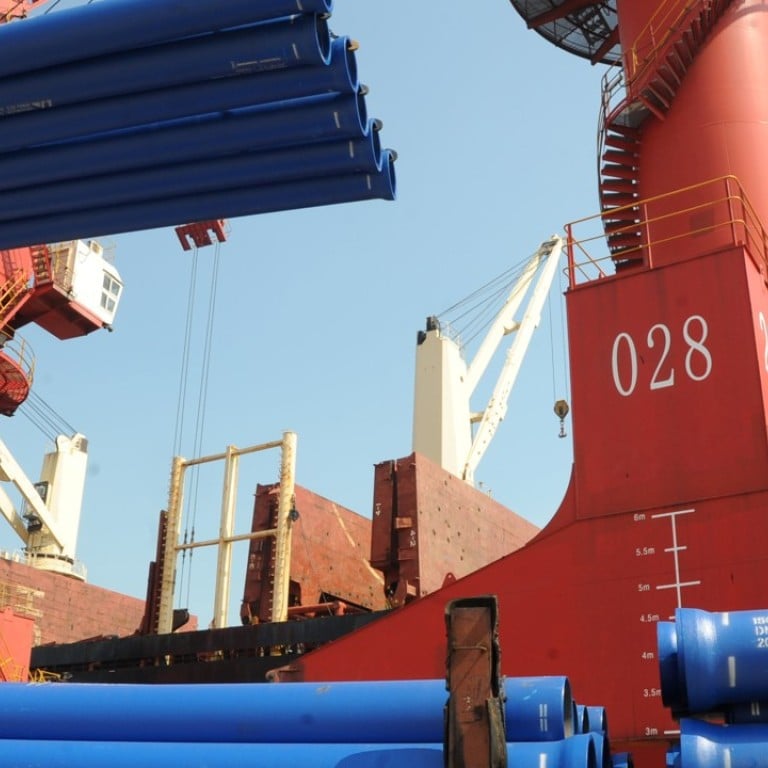 Opinion
Macroscope
by David Brown
Macroscope
by David Brown
US is winning the trade war, and Chinese growth falling to 5 per cent will be the proof
David Brown says that much as China would like to maintain its growth rate at the 6-8 per cent annual level, it will have to accept that the Trump administration has the upper hand in the trade stand-off, and a slowdown is inevitable
China has always been able to rely upon strong external demand for its exports and a dynamic pace of internal growth as rapid domestic investment and changing consumer needs have seen a new, go-ahead economy take shape. There is no reason for that to change, but Beijing should accept it will happen at a much slower pace in future.
Annual gross domestic product growth in the order of 6-8 per cent cannot go on forever and there is a very real chance growth could slow very sharply to 5 per cent or even lower in the next few years, unless Beijing takes strong steps to mitigate the risk.
Watch: US soybean farmers hope for an early end to trade war
It is not just the impact on China's export sector through lost output, investment and jobs, but the likely knock-on effects to consumer confidence and retail spending as activity cools. Domestic demand would suffer as multiplier effects sweep through the economy. If the crisis escalates, China could end up caught between a rock and a hard place in terms of available policy options.
The odds are Beijing has to bite the bullet and accept an inevitable slowdown in growth towards 5 per cent. China is fighting a losing battle unless Beijing concedes to Trump – an unlikely outcome.
David Brown is chief executive of New View Economics
This article appeared in the South China Morning Post print edition as: Why China's trade war with America is a losing battle