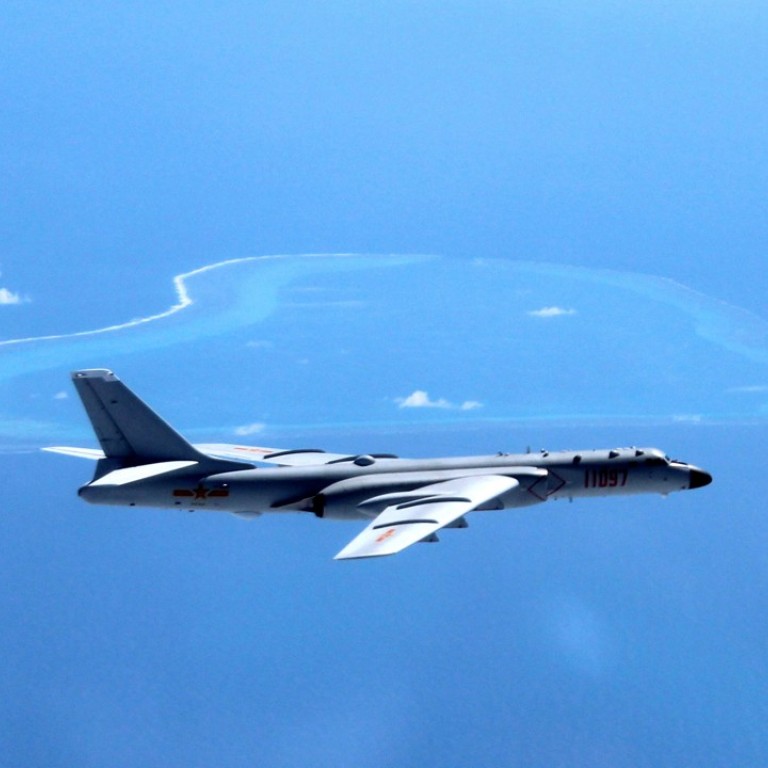 South China Sea progress between China and Asean will run into choppy waters with the US
Emanuele Scimia says despite the breakthrough on a code of conduct in the South China Sea between China and Asean, the US will not cede influence in the region easily
China and the
Association of Southeast Asian Nations
now have a single text to negotiate a
code of conduct
in the
South China Sea
, where four Asean member countries – Brunei, Malaysia, the Philippines and Vietnam – are locked in territorial disputes with Beijing. The announcement, which came on Thursday during the Asean-China ministerial meeting, was hailed as a milestone by both sides.
However, the concerned parties are a long way from reaching a consensus on a final document, and the United States is likely to try to sabotage any agreement that could weaken its position in the region.
China and Asean have worked to finalise a code of conduct in the South China Sea since 2002. The recent breakthrough may be the result of a convergence of diplomatic and economic factors. Beijing is fighting a
trade war
with the US, and looking for ways to absorb the shock of its conflict with Washington. In this respect, the easing of tensions in the South China Sea with its Southeast Asian neighbours could expedite the signing of the
Regional Comprehensive Economic Partnership
, a prospective regional trade agreement it backs, which could mitigate the risk of isolation for Beijing.
Watch: China rejects US claim of South China Sea militarisation
That said, disruption of Asean-China talks on the code of conduct may come at any time.
It has been reported that Chinese leaders have proposed joint patrols, military exercises and energy exploration with Asean countries in the region. According to Agence France-Presse, Vietnam is the only claimant to have challenged China's construction of artificial islands in the disputed waters and their transformation into military bases. Beijing and Hanoi are likely to clash over the latter's request that the code of conduct be legally binding under international rules – a clause that the Chinese leadership has always opposed.
US Secretary of State Mike Pompeo said last month that his country and Vietnam would join hands to uphold freedom of navigation and overflight in the South China Sea. Beijing has always been critical of Washington's air and naval operations in the area.
Manila's air force is also taking part in the biennial Pitch Black, a premier multinational air power exercise in the Asia-Pacific region. Organised by Australia – a vocal opponent of China's military rise in the Indo-Pacific arena – Pitch Black also involves the participation of aircraft from Indonesia, Malaysia, Singapore and Thailand.
Watch: US aircraft carrier visits Vietnam for first time since war
Chinese Foreign Minister Wang Yi said that an early conclusion of the code of conduct would be possible if future negotiations were not hindered by "external disturbances". But Wang's expectations will go unmet.
The bottom line is that the US will never accept a status quo where China maintains military outposts in the disputed Spratlys and Paracels, turning the stretch of the South China Sea between the two groups of islands into a "Chinese channel". In that event, Washington is likely to work to derail a final deal between Asean and Beijing.
Emanuele Scimia is an independent journalist and foreign affairs analyst