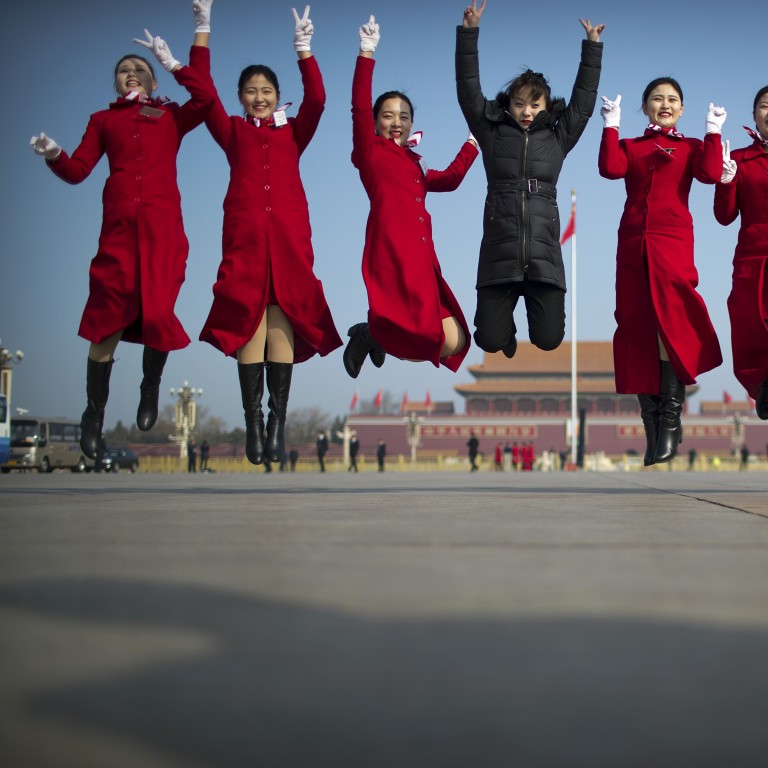 Opinion
Macroscope
by Patrik Schowitz
Macroscope
by Patrik Schowitz
China's stimulus plan will lift the economy, just not right away
Despite the gloom of a slowdown as the impact of a trade war with the US hits, the raft of policy measures Beijing is taking is boosting market optimism. The strong rally in the stock market may well signal the economic cycle is ready to turn
What a difference a few months make. In 2018, Chinese equities had their worst performance in a decade, with the Shanghai Composite Index down by
25 per cent
. Last week, the Shanghai benchmark had its
best weekly performance
since mid-2015, which lifted the index to bull market territory. So far in 2019, Chinese equities have significantly
outperformed
other emerging and developed markets peers.
Sentiment has played a big role in driving the rally. Positive news in recent weeks has helped boost market optimism in China. The first sign was the notable
upside surprise
in China's January credit growth data. The surge showed that policymakers are stepping up their efforts in monetary easing to counter a slowdown in the economy.
The more responsive policy action also relieved some market concerns that stimulus measures may be too little, too late. Confidence in China's policy easing was further boosted when officials signalled a stronger emphasis on stability of growth in a recent Politburo meeting.
Given that the stock market tends to be forward-looking, is the recent strong rally a signal that China's economic cycle is about to turn?
Investment appears to be the only bright spot. It has been an important policy lever for Chinese policymakers in the past to shore up the economy, and this time is no exception. Despite China's rebalancing towards consumption, investment still accounts for more than 40 per cent of the economy.
Further easing in monetary policy will also help: investments in many infrastructure projects are carried out by local government funding vehicles, which rely heavily on shadow bank and bond financing.
Stitching it all together, as stimulus measures start to gain traction, the Chinese economy should slowly begin to pull out of the current weak patch, with infrastructure investment the main driver. However, given the near-term headwinds, improvement is more likely to happen in the second half of the year.
We will probably have to live with a disconnection between bullish market sentiment and weak Chinese economic data for some time.
Patrik Schowitz is a global multi-asset strategist at JP Morgan Asset Management

This article appeared in the South China Morning Post print edition as: China's stimulus plan will lift economy, just not right away