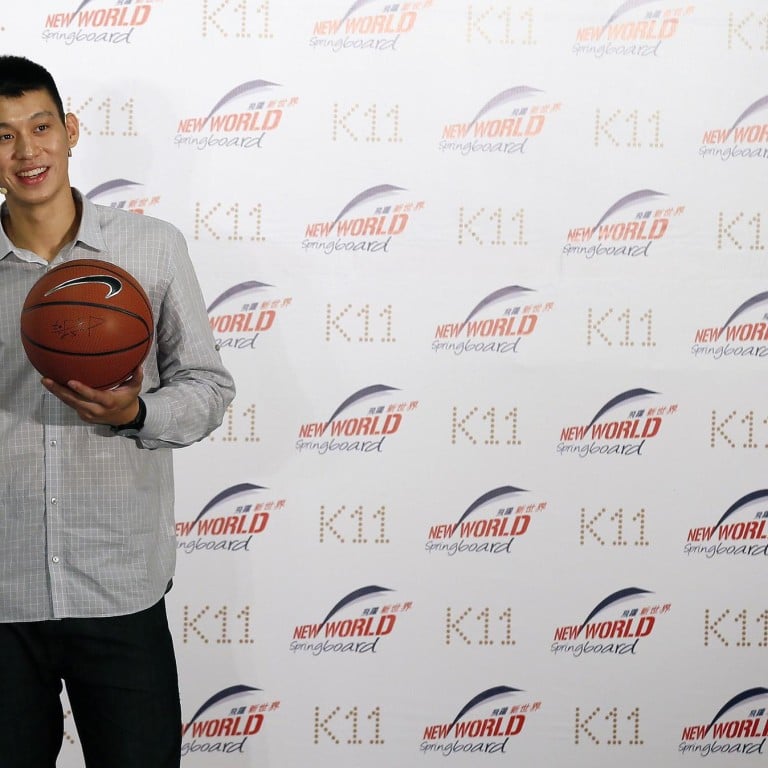 Letters to the Editor, September 01, 2012
Proposals to develop the northern New Territories have proved controversial ("Border development 'will bring Hongkongers jobs'", August 28).
Some people have said all the possible drawbacks to such a scheme should be considered before any decisions are taken.
One problem I can foresee is that some development plans would lead to a reduction of Hong Kong's precious farmland. This would lead to fewer job opportunities for those people who work on the land and mean that less local produce, including organic vegetables, would be grown. This creates an imbalance in our economic structure.
Also, some of the proposals put forward would do little to alleviate our social problems such as inadequate housing. Given that the northern New Territories is so close to the mainland, there will be many people coming over the border on the individual visit scheme. Those who are affluent may buy up flats that are built. So the extra supply of apartments will not go to Hongkongers who need a home and will do nothing to stabilise rising property prices.
Given the potential problems that could arise from any projects undertaken in this part of the New Territories, the government should take into account the needs of all stakeholders, especially farmers, when it is considering the construction of new towns.
I refer to the statement made by the chairman of the Immigration Service Officers Association, Ngai Sik-shui, in the context of the recently announced policy of allowing all mainlanders from Shenzhen to visit Hong Kong.
He is reported as saying that anyone with the right passport and permit and with a genuine purpose for travelling is allowed into Hong Kong ("Controls pledge over Shenzhen visitor influx", August 29). This is simply not true as a matter of law or fact.
On the Immigration Department's website, the information concerning Visit Visa/Entry Permit Requirements into the Hong Kong SAR explicitly states, "Even where all immigration requirements set out ... are met, travellers should not assume that they can gain automatic entry. The SAR immigration authorities have the right to refuse any person permission to land except those in Part I". Part I refers to those who hold Hong Kong permanent identity cards or who are entitled to right of abode and a limited category of other persons but it certainly does not include everyone from Shenzhen.
Any lawyer who has taken on immigration cases can attest to the fact that our courts almost without exception uphold the exercise of discretion given to the immigration authorities under the Immigration Ordinance to refuse entry to those not having the right to enter Hong Kong - so much so that the director of immigration has always successfully maintained that neither anti-discrimination legislation nor the international conventions applying to Hong Kong affect the operation of their powers.
Earlier this year, it was revealed that a team of cricketers from Afghanistan would not be allowed entry into Hong Kong for the cricket sixes tournament. Do they not have a genuine purpose for travelling to Hong Kong?
Mr Ngai is also reported as saying that the Immigration Ordinance would have to be amended before any new controls were introduced. Given the extensive and unrestricted powers that the immigration authorities already have under that ordinance, what new controls do they require?
If it is that they simply dare not say "no" to the mainland authorities, no amount of legislation will cure that.
Jeremy Lin's faith in God is inspirational ("Forget fame and money, only God matters for Lin", August 27).
How many people can put so much faith in God's will and have so little ego despite their achievements? His humility will help him realise the truth of life beyond just success.
With people like him being role models for our children, we can start to see positive change in this world. For many, the realisation of faith is itself an accomplishment.
I refer to the report ("Leung unveils plan for a 'city of lifts'", August 22).
Chief Executive Leung Chun-ying says the government will spend HK$1 billion a year to install "230 new outdoor lifts - serving locations such as footbridges and steep slopes". The aim is to improve accessibility for the elderly and the disabled.
I am against this plan because I do not think it will solve the main difficulties that these groups of citizens face.
Most elderly people are unemployed or retired and many disabled are also without work. This can mean they are very poor and struggle to cope.
The government should be addressing these economic problems first.
Those who are poor often stay at home, not necessarily because it is difficult to get around but because they want to save money. So even if Hong Kong is turned into the city of lifts, this will not encourage needy people to go out, and many of the facilities will be white elephants.
HK$1 billion a year is a large sum of money.
Surely it could be put to better use and allocated as funds to pay Comprehensive Social Security Assistance and "fruit money" first?
It is better to solve the economic problems these people face than install so many more lifts.
Bookstore a sanctuary in city of stress
I was pleased to read about the opening of the Eslite bookstore in Hysan Place, Causeway Bay, and the trial 24-hour sessions at the branch.
Although there were some complaints about high prices, we should still welcome this new arrangement for Hong Kong.
I hope it leads to an overnight reading culture.
It needed a bookstore to take the important first step.
Although retailers face skyrocketing rents, I hope that Eslite will stay at Hysan Place and consider opening branches in other districts of Hong Kong.
Hongkongers face a lot of stress in the workplace.
It would be beneficial to have more places like Eslite where they can relax and read.
The government has promised to try to relieve the housing problems caused by skyrocketing prices. But measures such as the My Home Purchase Plan and the revived Home Ownership Scheme (HOS) will not help much. What is needed is for more flats to be provided to Hongkongers and so I agree with those who argue that private flats should only be sold to local residents.
This can alleviate the intense competition for public housing units and for HOS and My Home Purchase Plan flats. The present long waiting times could be reduced. Having a restricted sales policy would benefit the middle class in particular, as more property would be within their reach.
This policy could also curb the actions of mainland tycoons in Hong Kong's property market. With these affluent people having so much spending power, prices have risen. That purchasing capacity would be of little use if flats could only be purchased by locals. And it would stop the continuous hikes in prices.
Hongkongers are already under extreme stress because of pressure in the workplace. Skyrocketing property prices have made things worse. Levels of discontent with some of the problems people face and perceived injustice are increasing.
If the government allows only locals to buy flats, this can help ensure greater social harmony.
This is a way in which the administration can show that it is responding to the concerns expressed by Hong Kong citizens. Residents can't wait much longer. This policy should be introduced as soon as possible.
I am not a fan of the British royal family and seldom take notice of what it does.
However, I am at a loss to know what possessed Prince Harry to allow himself to be photographed "cavorting nude with an unidentified woman" ("Prince Harry's Las Vegas romp divides opinion", August 26).
It made him vulnerable to the vultures looking for videos and pictures which satisfy the obsessions of royal watchers.
He should realise that as third in line to the throne, he should never compromise himself in this way. I assume he was drinking and that this contributed to his unacceptable behaviour.
It does not matter whether someone is third in line or 99th. They have to remember that they are a representative of the British royal family. This may seem like an unjust burden, but it is one that Prince Harry must bear. He must do so stoically, rather than baring all in some stupid "game of strip pool".