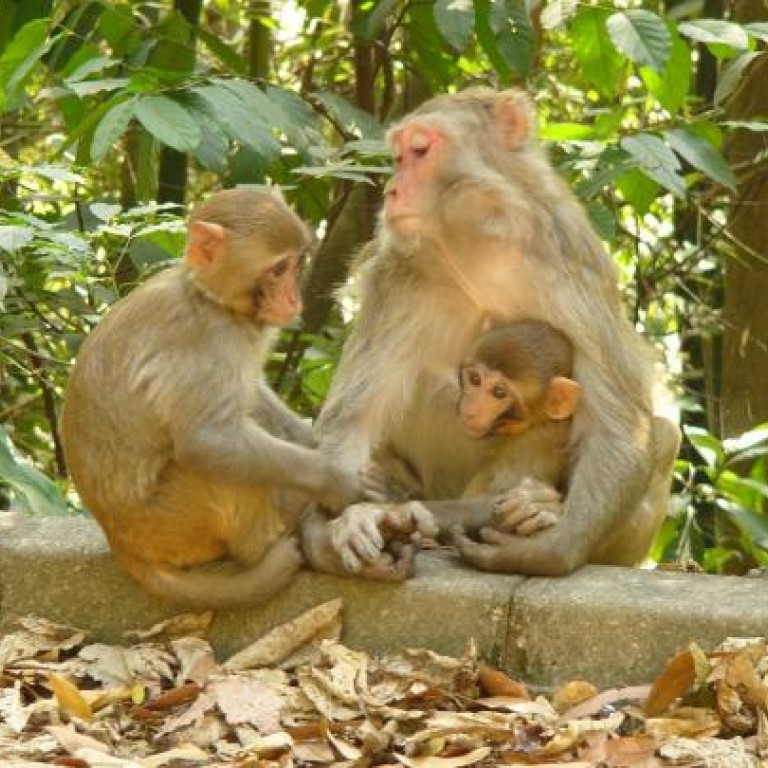 Letters to the Editor, September 30, 2012
I agree with those who argue that the government is not doing enough to support the disabled in Hong Kong.
Barrier-free facilities are inadequate and many disabled people do not enjoy the same opportunities in the workplace as able-bodied colleagues.
On the former point, I accept that barrier-free access can be difficult to implement throughout the city. There are still many older buildings that only have stairs, especially in areas like Kwun Tong and Sham Shui Po. In such places it is not possible to install lifts or escalators. But when they are demolished and replaced the new buildings must have these provisions.
The government should aim for Hong Kong to become a disabled-friendly city.
Also, there are not enough non-governmental organisations on hand to help the vulnerable members of our society. With more of these NGOs we could see real changes for the better and pressure could be brought to bear on the administration to introduce policies that help to curb discrimination against disabled citizens.
If some people in these NGOs also served as lawmakers they could have an even stronger influence on government policies.
A strong and well-organised NGO should have the ability to change society and influence the government's decision-making process.
I would also like to see disabled pupils being given the opportunity to study in mainstream schools if they wish. A pupil who has physical disability will not make the job of the teacher more difficult.
I would like to take issue with Philip Bowring ("The dangers of long divisions", September 23).
He discusses the potential danger of a stand-off between China and Japan over the Diaoyu Islands and touches on China's similar territorial disputes with other Southeast Asian nations as well as the possibility of long-term economic ill-effects for all countries in the region.
In conclusion, Bowring veers off to his favourite topic of bashing Israel by proclaiming its prime minister Benjamin Netanyahu is "the most dangerous man in the world at present". This is an egregious attack on a prime minister and a country he was elected to lead.
I would like to remind fair-minded readers that Iran is in conflict with the United Nations and in breach of the nuclear Non-Proliferation Treaty to which it is a signatory. Israel has only featured in this issue because of repeated threats made by Iran's leaders.
Here we fear possible military conflict over the Diaoyu Islands, an uninhabited pile of rocks in the middle of the sea, but deny a nation its right to defend itself against a regime with intentions that have been proved to be malevolent.
Like Peter Forsythe ("Suppressing criticism not the answer," September 23), I disagreed with your editorial calling for people to bend over backwards to spare the feelings of Islamist fanatics ("Outrage at video was predictable", September 16).
Christianity, Hinduism and other religions have been criticised and made fun of many times in the past, with none of the members going berserk by destroying property and lives.
Indeed, the atheist Christopher Hitchens wrote eloquently in his book of the need to learn about tolerance, understanding and humour. Trying to be "politically correct" by mollycoddling murderous religious fanatics produces nothing but chaos.
I refer to the article by Jason Wordie ("What the macaque?" September 16).
The people who feed these rhesus macaque monkeys should take the greatest responsibility for the problems described by Wordie. If people did not feed them they would not breed at such a prolific rate and their numbers would not be as great. Also, discarded food is a problem and the blackspots highlighted should be kept clean so that another source of food is denied.
It may be difficult to make substantial improvements, as this problem has been with us for many years, but at least if people act responsibly it should be possible to make improvements.
These monkeys have done nothing wrong. What has happened is as a result of human activity that can be curbed.
The government should at least try to contain the problem given the complaints from the public.
Despite the challenges that KMB will face, I am glad it has decided to go ahead with its first fully battery-powered single-decker bus ("KMB to test first electric bus in bid for cleaner air", September 22).
Although the firm may face obstacles, the trial will effectively promote the advantages of having electric buses on our roads.
Many buses in Hong Kong have diesel engines and emit a lot of fumes, which makes levels of air pollution worse.
Green groups have urged people to buy electric vehicles, but most car owners have been reluctant to do so.
Given that it is the largest franchised bus operator, KMB can lead by example by acting as a pioneer while it gradually replaces its existing diesel-fuelled fleet.
Car owners might refer to the shortage of charging stations, but KMB could set up charging points near bus stations that could be used by all drivers of electric vehicles.
The government could also offer subsidies to people who were willing to buy an electric vehicle.
This might make it a good option if it is cheaper than an ordinary car run on petrol.
Given that there no emissions from electric-powered vehicles and they do not make a noise, I hope that they will eventually prove to be popular in Hong Kong.
Maintenance costs will be lower and people should bear in mind that the price of diesel is rising.
I think passengers would prefer to travel on electric buses.
I think companies do harm to a society and to the environment when they lack an awareness of business ethics.
To sustain steady economic development, companies will encourage consumerism.
The owners need supply to meet or exceed demand for their products so they can continue to make a profit. The theory is that this profit is reinvested in society and that society benefits. However, if consumerism turns into materialism, then strategies may be adopted that damage our planet.
Advertising campaigns encourage people to consume more goods and services than they actually need.
People erroneously equate "owning stuff" with happiness, which is an illusion. It leads to over-exploitation of natural resources and these resources are running out.
I appreciate the importance of the business world and the benefits it brings, such as competition and the efficient allocation of resources.
However, we have to recognise the drawbacks and get companies to place far greater emphasis on the importance of embracing business ethics.
It is not so much business itself that harms our planet, but the people who manipulate business.
Amy Wu misses the point about the issues of mainland tourists in Hong Kong ("Let's stop whining about mainlanders and face reality", September 26).
First, it's not whining; it's legitimate complaining about our city being rendered less liveable, as residents of any city have the right to do. Hongkongers (as well as Americans) don't begrudge the rising prosperity of China.
There's no jealousy here. After all, it is only rising to the level that we are at already.
It's not jealousy when shops that facilitate daily life disappear to make way for the tourist industry, pavements are clogged with tourists, and property prices increase because of an influx of buying from outside. It certainly isn't jealousy of any kind to resent impolite behaviour, up to and including urinating on public pavements. It is the desire that Hong Kong remain a liveable city.
Does Ms Wu suggest that upward mobility justifies being bad neighbours and visitors? I hope not.
Being big spenders and hard workers does not justify making life worse for others.
As China rises and becomes a world power, the country and its citizens also need to accept the responsibility that goes along with it.