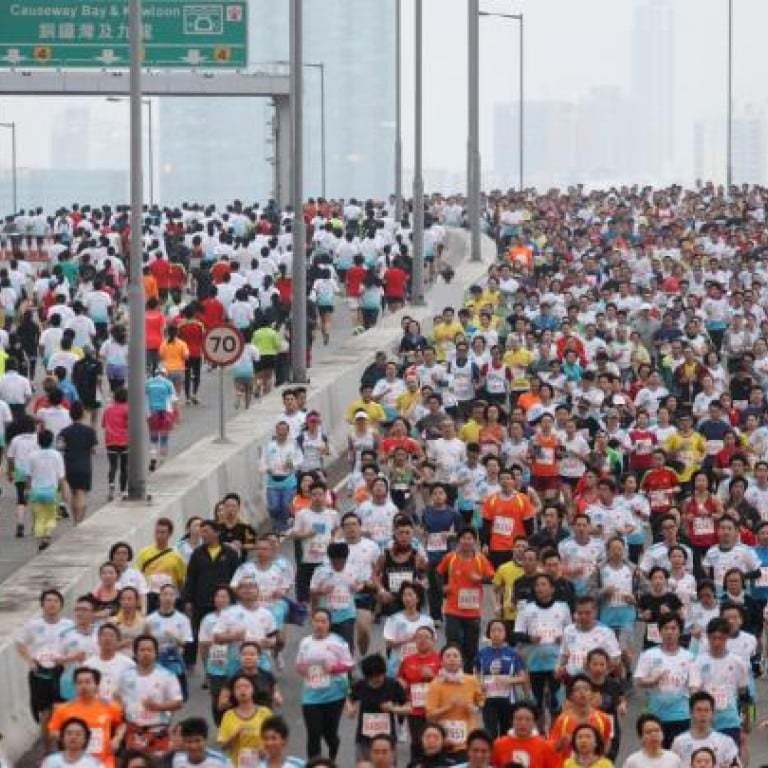 Letters to the Editor, February 28, 2013
We would like to point out that the article "Smog in Pearl Delta 'worse than Beijing'" misrepresented how air pollution in the Pearl River Delta should be understood. For those of us who study air quality in the delta, the air pollution there is not worse than that in Beijing.
We would like to point out that the article "Smog in Pearl Delta 'worse than Beijing'" (February 21) misrepresented how air pollution in the Pearl River Delta should be understood.
For those of us who study air quality in the delta, the air pollution there is not worse than that in Beijing.
The article misquoted one of the undersigned, who had merely explained the different causes of PM2.5 in the two places. Coal burning and photochemical smog are the main causes of air pollution in the northern part of the mainland, while photochemical smog is the main cause in the Pearl River Delta.
As a result of joint efforts of the Guangdong and Hong Kong governments to reduce the emissions in the delta, with the support of scientific research institutes in Hong Kong, the Pearl River Delta and Beijing, the particulate level in the delta was reduced by 14 per cent between 2006 and 2011, as registered by the Pearl River Delta's regional air quality monitoring network.
Last November, the Hong Kong and Guangdong governments agreed to set emission reduction targets for 2015 and 2020, in respect of four major air pollutants, including respirable suspended particles.
Both governments will continue to work in partnership to improve the air quality of the Pearl River Delta region.
While I agree with Kelly Chan's sentiments ("Eco-problems prove hard to swallow", February 25), her diagnosis of the problem is typical of why we have to be more realistic and less evangelical about dealing with global warming.
The "well-dressed parent" who encouraged her child to use disposable plates and cutlery rather than the reusable ones probably did so because the reusable ones were almost certainly inadequately washed.
She was only doing what any other parent would do, namely, put their child's well-being above that of "the planet".
The solution to this particular problem is to make sure plates and cutlery get washed properly, not hector parents for doing what's best for their children.
The same is true of green campaigners trying to cajole us into turning off air conditioning. People will not now just sit and swelter, no matter how quickly global warming gathers pace.
While it is true that "you'll never miss what you've never had", it is also true that it is virtually impossible to take away something once you've got used to having it. Until we find ways to work with the grain of human behaviour rather than against it, I fear we will indeed all be doomed.
Lee Faulkner, Kennedy Town
Over Christmas, a non-governmental organisation made arrangements for Christmas trees to be recycled, by being taken to the government's recycling centre at EcoPark, Tuen Mun, where they were shredded and reused as organic mulch for horticultural use.
I hope similar arrangements were put in place after the Lunar New Year celebrations, for the multitude of peach blossom and kumquat trees and other pot plants that have decorated commercial premises.
The trees can be shredded, the pots reused, and the soil saved from being dumped in our landfills, which have a capacity that is being reduced by the day.
I refer to the report "Marathon 'can be among world's biggest and best'" (February 25).
I was pleased to read about how successful the Standard Chartered Hong Kong Marathon has become.
The popularity of the event shows that an increasing number of Hong Kong citizens are now taking a more active interest in exercise.
It is also good news for the city's economy because many of the entrants came from Africa and countries in other continents.
It means more tourists are visiting and this enhances our reputation as an international city.
I was also touched by some of the individual stories from this year's marathon, such as the one about a young disabled girl who joined the race and the runner Billy Ko Chi-yeung who proposed to his girlfriend at the finishing line.
The efforts of so many citizens in the marathon exemplified the never-say-die attitude of Hongkongers.
Vivian Tse Wai-lam, Tsuen Wan 
As a regular participant in the Hong Kong Marathon over recent years, I read with interest the extensive coverage of this year's highly successful event in Monday's .
My delight turned to dismay when I read that some 10 per cent of runners (more than 7,000) who had entered failed to turn up for the race on Sunday ("Marathon 'can be among world's biggest and best'", February 25).
I was one of the many disappointed runners who were unable to take part in the 10 kilometre race despite going online within five hours of enrolment commencing.
Although I completely understand and sympathise with those people who were not able to take part in the race due to illness or family bereavement, I find it hard to imagine that one in 10 entrants were so afflicted.
As your report mentioned, the organisers recognise the heavy demand that exists to take part in this race and are in talks with the government about the practical steps that can be taken to increase the size of the field in a controlled manner.
As part of the process, the organisers should also think about what other measures can be taken to make sure only genuine applications are accepted to take part.
One option I would urge the organisers to consider is to vet applications, and where there is evidence that entrants have previously failed to show up on race day, their applications should be declined for at least one year.
I refer to Kelly Yang's column ("City of hate", February 20).
I am beginning to feel more and more irritated by her constantly pointing to racism in the US where she grew up and her referencing her supposedly exemplary Chinese ancestry that made her "long to see another Chinese person" during Lunar New Year in California.
It seems hard for her to acknowledge that racism is not an official policy in the US, because the government tackles all such infractions of the law mandating the equality of all citizens. Past instances of racism are acknowledged and amends made.
The fact that Americans chose, against many odds, a part black/part white person to lead their country is an admirable thing which sets a fine example to other nations.
Ms Yang surely knows why Hong Kong needs an Equal Opportunities Commission because of the entrenched negative attitudes which Hongkongers have about foreigners, especially menial workers in the city.
The fact that too many seem to have forgotten that their forebears were once refugees from the mainland's oppressive communism is something she conveniently forgets.
How refreshing it would be if she could show she's a genuine citizen of the world by acknowledging the good and bad points of the societies in which she has lived and is living.
Vandana Marino, Discovery Bay
There were stories over the Lunar New Year holiday period of mainland tourists being stranded in Hong Kong without hotel accommodation.
Clearly, there must have been tour agents who allowed people to sign up to packages even though the agents knew there would be huge demand for rooms in the city and that some of these people would not be able to get a room.
For visitors who come here and find they have nowhere to stay, their whole trip becomes a miserable experience. At the very least, they should have been warned of the problems they might encounter.
There is also the problem of agencies on the mainland offering packages to people for, say, four days and three nights at ridiculously low prices.
In order to protect Hong Kong's reputation as a desirable tourist destination, the government must come up with effective measures to ensure such incidents are not repeated.
Without having tougher regulations in place, rogue tour agencies will continue to operate and we will see a decline in visitor numbers. What happened over Lunar New Year has damaged Hong Kong's reputation.