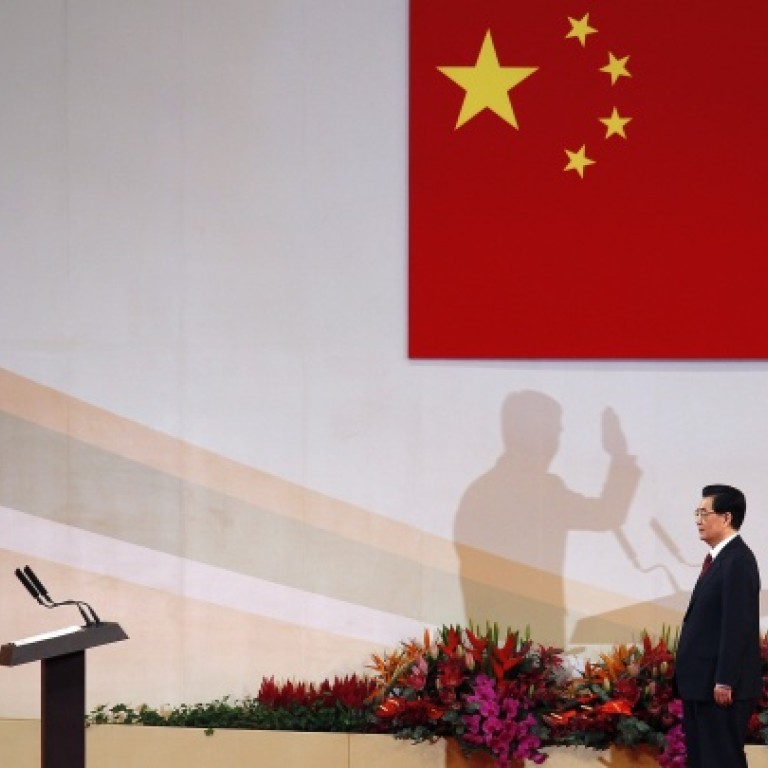 Democracy no barrier to investment
Anson Chan gave an excellent talk recently about the future for democracy in Hong Kong.
The Basic Law defines universal suffrage as the right of each citizen to vote and to be elected to public office.
However, Beijing has added a condition, not mentioned in the Basic Law, that the chief executive must love the country and Hong Kong. Who would take up the heavy burden of office if they didn't love Hong Kong and China?
As one of the founders of the green party in Sweden ( ), I know it takes years to groom candidates and in this city we are running out of time.
Why is the business sector so quiet on this issue?
Is it afraid of backing a candidate before Beijing has had its say? Or are these business people afraid of democracy?
Perhaps they are worried that Hong Kong could pick candidates who want to turn the SAR into a welfare state which would mean higher taxes, perhaps even progressive taxation.
They do not need to fear such a scenario of higher taxes and an exodus of investors.
Scandinavian countries are welfare states and they are doing pretty well despite the crisis in the euro zone.
Sweden probably has the highest taxes in the world and investors have not been scared away. Why? Because democracy and taxation offer security to citizens and stability for society.
Also, the system gives governments the financial ability to support innovators.
Hong Kong's present model, with huge gaps between rich and poor, breeds insecurity.
People on low incomes have no time to think about innovation when they are struggling to make ends meet.
I believe members of the business sector here love their country and their city. They would still be motivated to work for the nation even if the gap between rich and poor was reduced.
Surely, most of us with a mature moral code want to see a more egalitarian society.
And I am sure that, underneath their crusty surface, this applies to our rich businessmen and to the leadership in Beijing.
This article appeared in the South China Morning Post print edition as: Business sector has nothing to fear from greater democracy